Incoming Residents and Fellows
Choose Chattanooga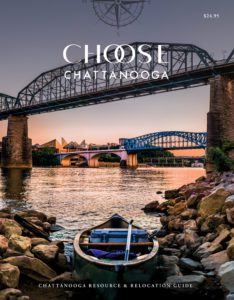 Visit Chattanooga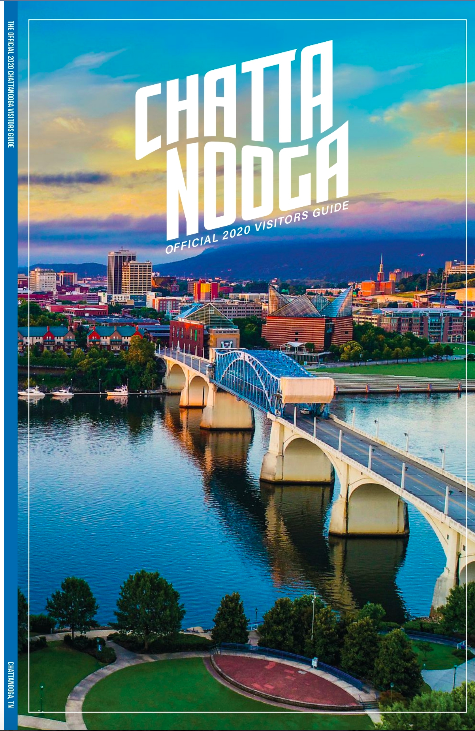 Welcome 2023 Incoming Residents and Fellows
The University of Tennessee College of Medicine Chattanooga and our entire GME Community are pleased to welcome you as you prepare to join our programs in the summer of 2023.  We sincerely believe that you will enjoy living in Chattanooga and will quickly consider it "home."
Key GME Office Staff include:
Jacqueline Hogan, CAP, GME Financial Specialist, 423.778.3899 (GME@erlanger.org) 
Tiffany Nabors, CMA, AAMA, Medical Student Services Specialist, 423.778.7442 (MSE@erlanger.org)
GME Lead Coordinator (Position being recruited):  423.778.3894
Pamela Scott, C-TAGME, Director, Graduate and Medical Student Education, 423.778.7673 (pam.scott@erlanger.org) 
Due to some of the continuing effects of the pandemic, we will likely limit the number of large group institutional orientation activities.  Most of that will be conducted remotely via online Onboarding Checklists in New Innovations.  Departments will be able to offer smaller program-level, in-person orientation sessions.  We will be updating schedules and posting more links via the buttons on the right-hand side of this page.  Please check back frequently for the must current information. Please note that, especially this early, dates and times are tentative and will be modified over the next months.  Please check with your department to confirm plans.  Also, it is recommended that you presume that, during the last two weeks of June, you will be scheduled almost every day for activities in your department or GME Office.  We will update our posted schedules at least weekly, but urge you to double check with your departments.
We encourage you to move to Chattanooga or our surrounding area by the end of the first weekend in June (June 3 or 4, 2023).  You can begin making appointments for your immunization screening and pre-employment drug screens, OSHA respirator mask fit tests, etc., at Erlanger Express Care on Market Street) as early as Monday, May 1, 2023.   We will ask if these appointments can be scheduled in April as well and will post that information here and email you.  If you are unable to undergo a physical examination before moving to Chattanooga, you can also call and schedule that at the same Erlanger Express Care at a discounted cash rate ($65) if you are not covered by your current health insurance at the time.  A detailed schedule will be posted on this page after all the Matches have been completed and as we get closer to our new academic year.
Before orientation sessions, please stop by your Coordinator's office so you can log into your Erlanger email account on a computer connected to the Erlanger network.  You will use you initial credentials and then be able to change your password to something you will remember.  You should be able to set up your access to patient care information from outside the Erlanger network and even be able to access your Erlanger email through a webmail link. 
Our institution-wide GME Orientation Part 1 will be held in-person on Friday, June 23 (8:30 am  - 1 pm ET) in Probasco Auditorium on the Ground Floor of the Erlanger Medical Mall. Initially we had planned this to be a Zoom activity.  If you absolutely cannot attend that day in person, could you please contact us at GME@erlanger.org or 423.778.3899 so we can email you a Zoom link to participate with us.  We recommend that you bring your tablet or personal laptop to this session so Jacqueline Hogan can go over how to access the Concur travel website used for conference reimbursement during your GME training and setting up several apps and resources you will need. 
Official UT white coat photos have been scheduled with professional photographer, David Humber, on Wednesday, June 28, 2023 from 9 am - 2 pm ET.  Mr. Humber will be in our UT Computer Classroom (1st floor, Whitehall Building across from our GME and Deans Offices) for your professional photos.  The GME Office will distribute your monogrammed lab coats that day for the photos, as well as items including your official ID badges, badge reels, meal cards, badge buddies, etc.   IT Staff will be available while you are waiting to have photos taken so they can assist you in setting up 2-Factor authentication (with thumb print ID) for e-prescribing through a software app (Imprivata).  We will make sure that your proxy badge access is correctly set so you can access appropriate Erlanger buildings, doors, and parking as described in the gray box on the right hand side of this page.  We will also distribute your initial PPE (N95 mask and eye protection) at that time.
Also, on Thursday, June 29, 2022, we will host an in-person GME Orientation Part 2 Luncheon with insurance reps and some of our leadership that day.  This will take place in the Kennedy Children's Hospital Outpatient Center (CHOC) Pierce Conference Room (1st floor of that building).  Your departments may have activities on both days after our GME activities are completed. 
We thank you for all the work you will be doing during April and May to be prepared and ready to begin this next step in your GME training.  
Requirements:
All incoming residents and fellows must -- 
Give permission for and pass a Criminal Background Check (online) through a third party company called the "Cora Croup."
Pass a drug screen, mask fit test, 2-TB skin tests, and immunization screening (including necessary titers and immunizations) performed by the Erlanger Employee Health arm of Erlanger Express Care.  Erlanger Health System, your primary clinical training site and our major affiliated partner, requires proof of COVID-19 vaccination (or a request for medical or religious exemption).  Male residents and fellows must be clean- or close-shaved\n in order that the respirator will be able to seal for the OSHA-required mask fit test which would be used in negative pressure patient rooms.
Document a physical exam conducted since January 2023, and have a health statement form stating that the resident/fellow is physically and mentally fit to begin duty in our residency program. The form must be signed by a U.S. licensed physician.  Residents or Fellows may not conduct and sign the physical exam/health statement form for one another.  If you do not have a primary care physician and cannot get the physical exam done prior to July 1, you will be able to contact Erlanger Express Care to schedule a physical exam earlier this upcoming Spring (at your own cost: $65).
You can begin scheduling appointments for your pre-employment drug screen, mask fit-tests, TB skin tests, and immunization screening, as well as physical exams if you cannot get one otherwise as early as May 1, 2023.
You will receive emails to log into our secure, web-based Residency Management Information system (New Innovations) and complete several onboarding checklists and upload required documents during the next few months.  You must complete all checklists and upload all required documentation by June 14, 2023 in order to be eligible for the GME Orientation and Electronic Communication Stipends on your July 2023 paycheck on the last working day of the month.  In addition, you must also attend all required certification training, Department Orientation Sessions, and GME Institutional Orientations Sessions in order to receive those Orientation Stipends as well.
Everyone is working to find creative ways to meet our requirements and ensure a smooth transition to your residency and fellowship programs. We will keep you posted about changes.
Other Key Points to Remember:
You will be an employee of the University of Tennessee and not our affiliated hospital, Erlanger.  Please be aware that your first official day of residency/fellowship training will be Saturday, July 1, 2023, unless you have already been given a later start date by your Program Director.   Fellows in Cardiology, Emergency Medical Services, and Gastroenterology also start on July 1, 2023.  Surgical Fellows, including Colon and Rectal Surgery, Orthopaedic Trauma Surgery, and Vascular Surgery, have a start date of August 1, 2023.  
Life support certification: Depending on your specialty, you will need to obtain BLS, ACLS, PALS, NRP, ALSO, and/or ATLS certification before you officially begin your residency or fellowship on July 1. If you can obtain the required certifications prior to July 1 at your medical school or current training program, you will just need to send the GME Office a copy of your certification cards denoting dates of certification. 
If you cannot obtain certifications on your own, you will need to participate in our online training through RQI, a provider approved by the American Heart Association, for Part 1 of each course and then required Part 2 in-person sessions and skills tests in Chattanooga the last two weeks of June.
Please let us know if there is anything else with which we can assist you.  Welcome to Chattanooga, UT, and Erlanger!