GME Advocate/Counselor - Chattanooga Campus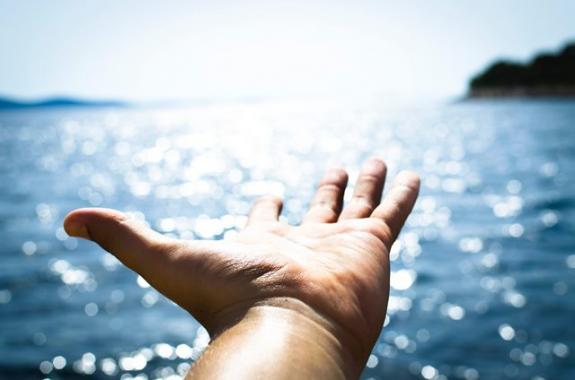 The UT College of Medicine - Chattanooga has a full-time, onsite Counselor as part of our staff and our overall well-being initiatives:
Lucy White, MS, LPC/MHSP
lucy.white@erlanger.org  
Advocate and Counselor
423.778.9420
Location:  Whitehall Building, Suite 104
Ms. White is based in the GME and Deans Offices, and she will provide counseling for a variety of issues to Medical/PA Students, Residents, Fellows, Faculty and UT administrative staff (outside the Dean's office). Services will include counseling for treatment of trauma, anxiety, anger, depression, relaxation, stress management, and suicide prevention training.  Her salary is supported by the UT College of Medicine - Chattanooga, so her services are provided at no charge to any of our Residents, Fellows, Faculty, Students, or Administrative Staff.  All counseling is confidential.  Ms. White is available for individual meetings, group meetings, and didactics and education, as well as one-on-one counseling.  Departments and individuals can contact her to arrange appointments and activities based on individual and department needs. 
All communication will be directly with the Counselor and not through any administrative staff.  It will remain confidential and will be handled with the utmost respect for privacy.
The phone number for the Counselor will be 423.778.9420. Individual sessions will be held in a separate, identified space to ensure privacy.
In addition to our onsite counselor, we offer the the following immediate resources, especially in time of crisis:
TN Statewide Crisis Phone Line -- If you are experiencing a mental health emergency, talk to a trained crisis specialist in your area. Call 855.CRISIS1, 855.274.7471
Erlanger Security:  423.778.6911
Chattanooga Police Department:  911
Chat with a crisis counselor through https://www.imalive.org/
24/7 Resident Assistance Program through CIGNA, 877.622.4367 or myCigna.com, Employer ID: UTGME
CIGNA Resident Assistance Program:  https://www.uthsc.edu/comc/well-being/documents/utgme-eap-guide-for-residents-fellows.pdf
24/7 Student Assistance Program 800.327-2255 (ENI NexGen Total Well-Being Program)
Text Messaging behavioral support line.  Text START, HOME, or TALK to 741741, https://www.crisistextline.org
National HopeLine Network 800.442.HOPE
24/7 Tennessee Medical Foundation Physician Health Program 615.467.6411
24/7 LifeBridge Chattanooga Physician Well-Being Initiative 423.591.9830, https://www.lifebridgechattanooga.org/ 
Ms. White is available to provide presentations on varying topics based on your department needs. We have created a list of subjects. The list below is not exhaustive so please let us know if there is interest in additional topics. To schedule a presentation for your department, you will be encouraged to reach out to the Ms. White directly by calling her phone (423.778.9420) or email (lucy.white@erlanger.org).
Self-Awareness and Self-Care
Time management and organization skills
Nurturing Social Support Networks
Self-Care 101
Trauma 101
Work Life Harmony
Managing Family Issues
Impulse Control and Anger Management
Communication and Conflict Management
Navigating Stress
Women in Professionally Demanding Careers
Boundaries
Nervous System Regulation Techniques
Anger Management
Grief