College Departments and Academic Programs
The University of Tennessee Health Science Center has educated:
75 percent of the state's dentists
34 percent of its pharmacists

UTHSC is the largest producer of doctorally prepared nurses in Tennessee.
About 62 percent of our Health Professions graduates stay in Tennessee.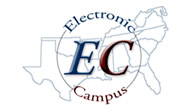 UTHSC is a member of the Southern Regional Education Board (SREB) Electronic Campus for distance education courses, programs and services offered through many institutions of higher education in the southeastern United States.