Department of Pathology and Laboratory Medicine
The vision of the UTHSC Department of Pathology and Laboratory Medicine is to be a premier academic center for pathology and laboratory medicine education, research, clinical care, and public service with the goal of improving human health and patient safety as an essential member of the healthcare team.
Mission
The mission of the UTHSC Department of Pathology and Laboratory Medicine is to bring the benefits of the practice of pathology and laboratory medicine to the citizens of Tennessee and others through the pursuit of an integrated program of education, research, clinical care and public service.
The Department of Pathology and Laboratory Medicine will pursue this mission:
By contributing to the medical education mission of the UTHSC student body, through offering specialty medical training in Pathology and Laboratory Medicine, and through contributing to graduate medical education in Experimental Pathology with a focus on Cancer Biology through the Integrated Biomedical Sciences Program.
By conducting basic Experimental Pathology research in the mechanism of disease with a focus on cancer biology, and through clinical and translational research to improve diagnosis, treatment, and prevention of diseases particularly through the application of precision medicine.
By delivering high quality anatomic and clinical pathology services in affiliated institutions, including through laboratory directorships and participation in patient safety committees and programs.
By serving as resources to community and professional organizations, the scientific community, policy makers, and the public in matters pertaining to basic mechanisms of diseases, and to appropriate use of existing and evolving pathology and laboratory medicine services.
Faizan Malik, MD receives 2021 Masoud Award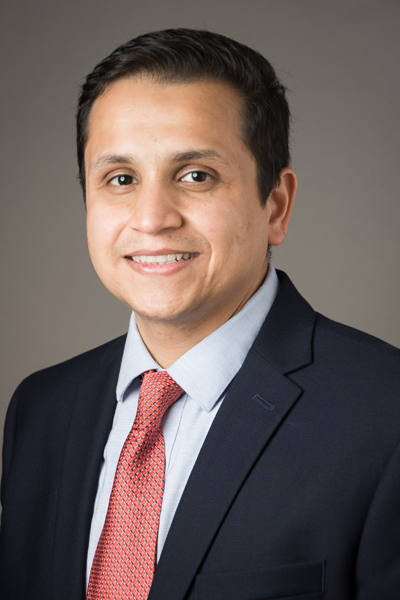 Dr. Faizan Malik was awarded the departmental 2020-2021 Sonia Masoud Award for 2020-2021.  The award, selected from faculty and resident nominations, honors a resident with outstanding academic, leadership, research, administrative, or public service achievements.  The award was established in 1997 in memory of Dr. Sonia Masoud following her tragic death prior to completion of residency.  Dr. Masoud was a kind, compassionate, and competent resident whose life touched the hearts of all who were privileged to have known or taught her.
Li and Malik Complete Residency Training
Two outstanding residents will complete anatomic and clinical pathology training on June 30, 2021.  We congratulate Dr. Yongchao Li and Dr. Faizan Malik for their many achievements and wish them the best as they continue their training in fellowship. 
Core Values
The core values of the Department of Pathology and Laboratory Medicine in realizing our vision and achieving our mission are:
The continuous pursuit of excellence and dedication to the profession and the institution.
A strong sense of professionalism, respect, integrity, and accountability among faculty, fellows, residents, and staff.
An emphasis on discovery, innovation, and implementation of novel approaches.
Intraprofessional interaction, interdisciplinary collaboration, and healthcare team integration.
A focus on continuous improvement, patient safety, and evidence-based practice.
Diversity in faculty, fellows, residents, and staff.
Education
The Department of Pathology and Laboratory Medicine provides essential didactic teaching to students in the College of Medicine through the Department of Medical Education.
Additional didactic training to students in other UTHSC Colleges including Dentistry and Health Professions, and a number of our faculty hold joint appointments in these colleges.
Medical students interested in pathology may be interested in arranging a rotational experience in the department or in joining the Pathology Interest Group. Medical students may be interested in Research Scholar programs with our Experimental Pathology faculty.