Director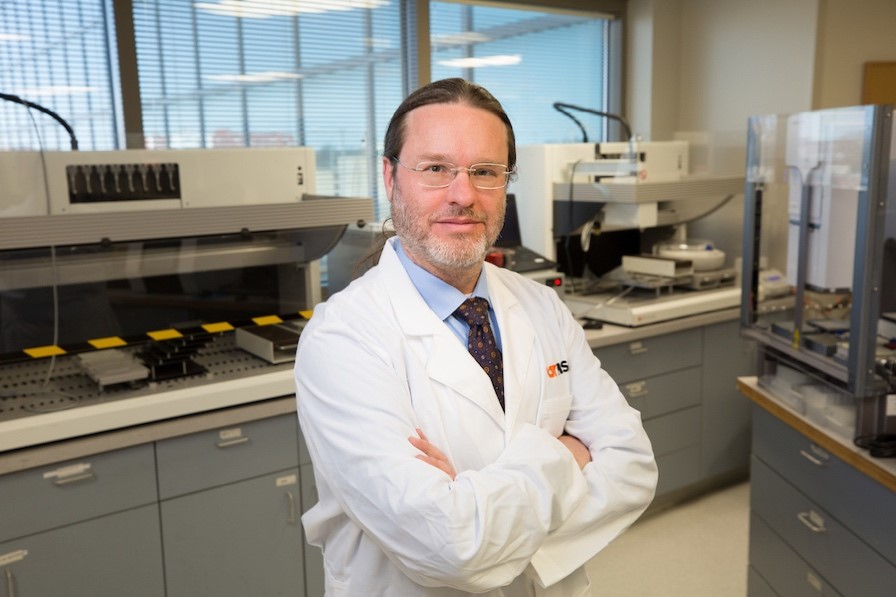 The Center is directed by Dr. D. Neil Hayes a medical oncologist and clinical researcher internationally known for cancer genomics. Dr. Hayes is Assistant Dean for Cancer Research, the division chief of Hematology and Oncology at UTHSC, the Van Vleet Endowed Professor in Medical Oncology. Dr. Hayes has secondary appointments in the Department of Genetics, Genomics, and Informatics and the Department of Preventive Health in the College of Medicine at the University of Tennessee Health Sciences Center. He is also appointed professor of Bioinformatics at St. Jude Children's Research Hospital. Dr. Hayes is internationally recognized as a principal investigator on The Cancer Genome Atlas (TCGA), a $300 million, groundbreaking, multisite project to understand cancer at its molecular level through genome sequencing and bioinformatics. Dr. Hayes is also an expert clinical trialist with a focus on treating patients with head and neck cancers, and tumors of the mouth, throat, tonsils, tongue, thyroid, and salivary gland. 
Dr. Hayes earned his medical degree from the University of North Carolina in Chapel Hill. He completed his residency at Boston University School of Medicine and a clinical fellowship at Tufts New England Medical Center. He completed a postdoctoral fellowship at the Dana Farber Cancer Institute in Boston. Dr. Hayes also holds a Master of Public Health degree from the Harvard Chan School of Public Health and a Master of Science degree from Tufts New England School of Medicine in clinical research.
Deputy Director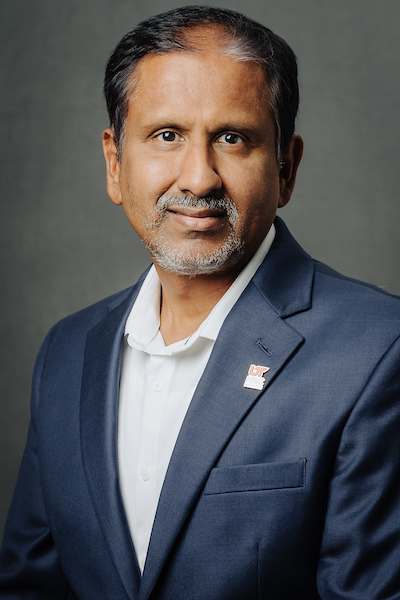 Ramesh Narayanan, PhD, MBA, is the deputy director of the Center for Cancer Research.  Dr. Narayanan oversees all aspects of the UTHSC Center for Cancer Research, including development of the leadership structure, scientific program development, philanthropy, educational programs, and scientific initiatives. In particular, he will have oversight on two basic science programs, cancer cell biology and chemical biology. Dr. Narayanan was a postdoctoral fellow at Baylor College of Medicine before transitioning to industry. He served as the director of Drug Discovery for a public biotech firm until 2013, prior to joining UTHSC. Dr. Narayanan has published more than 60 peer-reviewed manuscripts and is a co-inventor in more than 100 patents. Molecules discovered and evaluated by Dr. Narayanan and his team have been licensed to industries and are in various stages of preclinical and clinical development.
Associate Directors
Associate Director for Translational Sciences
Directs shared resources including Translational Sciences, Biorepository, and Biostatistics.
Dr. Freeman is Associate Director for Translational Sciences. Dr. Freeman is assistant professor in the Department of Medicine, Division of Genetics, Genomics and Informatics. Dr. Freeman has expertise in Cell Biology, Molecular Biology, Genetics, Development and Cancer.
David Shibata, MD, FACS, FASCRS
Dr. Shibata is Associate Director for Translational Sciences. Dr. Shibata is executive director and chief medical officer for the UTHSC Cancer Program, as well as Harwell Wilson Alumni Endowed Chair in Surgery, and a professor and chair of the Department of Surgery at UTHSC. Clinically, he is an internationally recognized for research and patient care for colorectal cancer.
---
Associate Director for Basic Science Facilities
Directs shared resources including Animal Models, Molecular Imaging, and Analytical Chemistry.
Dr. Lawrence Pfeffer is Professor and Vice-Chair of the Department of Pathology. He is also a Professor in the Department of Neurosurgery and the Associate Director for Basic Science Facilities at the Center for Cancer Research. In this role, Dr. Pfeffer provides leadership and oversight for operational activities that include animal models shared resources, space plan for the center, improvement of shared equipment and resources.
---
Associate Directors for Education & Development
Associate directors for education & development will assume leadership, growth and oversight for the operational activities that contribute to sustainable education endeavors such as the summer medical student program, the junior faculty and fellows mentoring programs, training grants and fellowships, as well as community engagement and philanthropy.
Dr. Martin Fleming is Associate Professor and Division Chief of Surgical Oncology in the Department of Surgery. He is also the program director of the Complex General Surgical Oncology Fellowship, dedicated to developing both skilled independent cancer practitioners as well as trained physician scientists.
Dr. Makowski is professor in the Department of Medicine, Division of Hematology and Oncology, as well as Department of Microbiology, Immunology and Biochemistry, and Dept. of Pharmaceutical Sciences. Dr. Makowski has expertise in immunotherapy, immunometabolism, and reprogramming of immune cells in the tumor microenvironment using varied murine models of obesity, bioenergetics, metabolomics, and integration with patient samples. Dr. Makowski has taught or organized work in progress series for trainees for over a decade.
Dr. Fleming and Dr. Makowski also direct shared resources including Cancer Research Training and Education Coordination Shared Resources.
Administrative Support Staff
The administrative support staff for UTHSC Center for Cancer Research will:
Manage all post-award grants and contracts including MTA, DUA, contracts, and service agreements.
Occasionally support pre-award needs.
Manage administrative support for scientific meetings, seminars, conferences for cancer center programs.
Coordinate cancer center program initiatives for program development.
Administer cancer center education programs.
Participate in recruitment and retention.
Coordinate philanthropy for the cancer center.
Disseminate science and manage public relations for the cancer center.

---