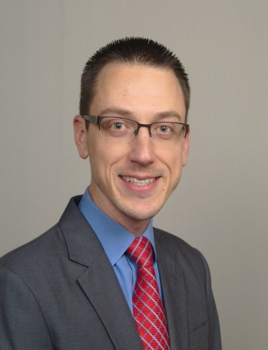 Daniel Lodwick, MD
Chief Fellow
Dr. Lodwick attended the University of Florida and studied Nuclear Engineering for both his undergraduate and graduate degree. He went on to receive his MD from the University of Florida School of Medicine and completed his general surgery residency at Ohio State University. During his residency he completed a two-year Surgical Research Fellowship in the laboratory of Dr. Kate Deans and Peter Minneci in the Center for Surgical Outcomes Research at Nationwide Children's Hospital between his PGY-2 and 3 years of clinical training. He obtained a Master of Medical Science Degree as a result of his time in the laboratory.
Dr. Lodwick, who is a father of three, has been noted by his mentors as having superb technical skills and is highly committed to the care of children.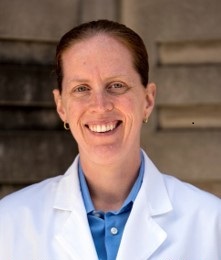 Sara Mansfield, MD
Dr. Mansfield attended medical school at the University of Cincinnati College of Medicine and completed her general surgery residency at The Ohio State University. During residency she obtained a master's degree in viral oncology.  She went on to complete a pediatric surgical oncology fellowship at St. Jude Children's Research Hospital here in Memphis, Tennessee. Her areas of clinical interest include pediatric surgical oncology and surgical quality improvement.  
Dr. Mansfield enjoys spending time with her family, camping, kayaking, and woodworking in her spare time.
Former Fellows
Erica Hodgman, MD
2018-2020 
Alpin Malkan, MD
2017-2019
Donald Lucas, Jr., MD, MPH
2016-2018
Laura Boomer, MD
2015-2017
Adrianne Myers-Webb, MD
2014-2016
Ying Zhuge Weatherall, MD
2013-2015
Aaron Lesher, MD
2012-2014
Regan F. Williams, MD, MS
2011-2013
James F. Green, MD
2010-2012
John (Chip) Uffman, MD, MPH
2009-2011
Ankush Gosain, MD, PhD
2008-2010
Elizabeth Renaud, MD
2007-2009
Christian Streck, Jr., MD
2006-2008
Melvin S. Dassinger, III, MD
2005-2007
Eunice Y. Huang, MD, MS
2004-2006
William Spurbeck, MD
2003-2005
James T. Moore, MD
2002-2004
Rajeev Prasad, MD
2001-2003
Harold Lovvorn, III, MD
2000-2002
Jose Iglesias, MD
1999 – 2001
Martin Blakely, MD, MS
1997-1999
Anthony Bufo, MD
1995-1997
David Rogers, MD
1992-1994
Rodney Steiner, MD
1991-1993