General Surgery Residency
The General Surgery Residency Program at the University of Tennessee Health Science Center 

is designed to provide an organized educational program with guidance and supervision of residents, and to facilitate the personal and professional growth while ensuring safe and appropriate patient care.

Our mission is to prepare residents to become qualified practitioners of surgery at the highest level. It is expected that our residents become specialist certified by the American Board of Surgery and future leaders in their communities. Our goal is to educate residents to improve the health and well-being of our local, as well as, our national and global communities by fostering integrated, collaborative and inclusive education, research, clinical care and public service.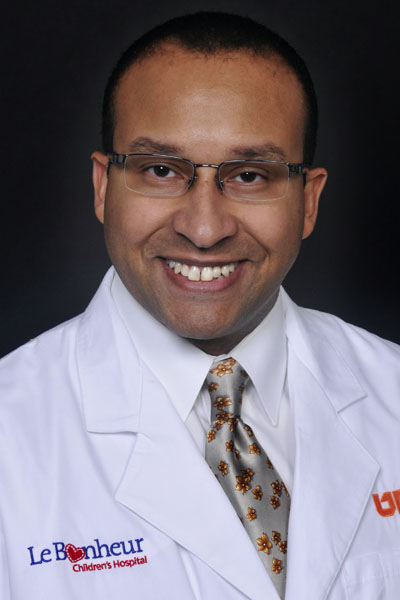 It is with great humility that I take on the honor and responsibility as program director for the General Surgery Residency Program at UTHSC beginning December 2018. This program graduated its first resident in 1919. We have grown significantly and have trained more than 1,100 graduates. We offer eight categorical positions per year providing an opportunity to learn the practice of surgery in diverse hospital environments in a historic and diverse city.
Our education is centered on the campus of UTHSC. Our residents learn and care for patients at affiliated hospitals: Regional One Health, Memphis Veteran Affairs Medical Center, Methodist University Hospital, Baptist Memorial Hospital and Le Bonheur Children's Hospital. The services at each hospital range from large multidisciplinary teams to individual residents with specific surgical attendings.
The program offers ample optional clinical and basic science research opportunities in a variety of subspecialties. There are opportunities on campus in General Surgery, Pediatric Surgery, Surgical Oncology, Trauma and Transplantation. A Master of Science in Epidemiology is also offered by the Department of Preventative Medicine at UTHSC.
I look forward to further building upon the great legacy of surgical education at UTHSC and advancing our departments greatest mission.
—Alexander Feliz, MD