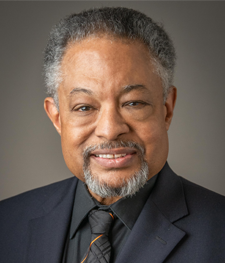 This is an extraordinary time in the history of Psychiatry. Exciting advances in neuroscience are being translated into clinical practice at a rapid rate. New medications, new diagnostic neuroimaging techniques, and the genetics of mental illness are among the several directions in which our field has progressed. Several psychotherapies, including cognitive, behavioral, and interpersonal therapies, have also become more effective because of new research underpinning them.
The Department of Psychiatry at University Tennessee Health Science Center is at the forefront in teaching and training for practice based on both modern neuroscience and psychotherapy. Our faculty members are working on research projects in neuropsychiatry, the genetics of schizophrenia, sexual abuse, juvenile justice advocacy, family relationships, and clinical trials of new medications. Opportunities for our residents and students to participate in these areas are strongly supported.
The basis of our field is clinical work. Our affiliations with community health centers, Lakeside Behavioral Health, the VA Medical Center, Memphis Mental Health Institute and The Regional Medical Center allows our faculty, residents, and students to work with a wide array of patients in many different clinical settings using a variety of practice models. Our primary duty is to serve those patients, while adding to the knowledge base supporting improved care. The close personal attention given to residents by our faculty helps to create the highly trained graduate of our program.
Iverson Bell Jr., MD, DFAPA
Interim Chair, Associate Professor, Residency Training Director
UTHSC's Altha Stewart Works to Help Youth in the Bluff City
In June, Altha Stewart, MD, stood on a Washington, D.C., stage to address a packed house at a black-tie benefit sponsored by actress Taraji P. Henson to raise money for the TV star's foundation to build mental health awareness in the African American community.
An associate professor of psychiatry at the University of Tennessee Health Science Center and the first African American president of the American Psychiatric Association (APA), Dr. Stewart was a keynote speaker for the "Empire" actress's star-studded evening. Read More