Pediatric Chief Residents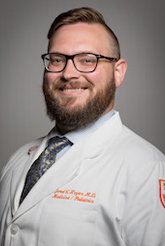 Jared Hogan, MD (Med/Peds, MP-5)
University of Arkansas for Medical Science

Dr. Hogan's Bio
Dr. Hogan was born and raised in Conway, Arkansas. He attended the University of Central Arkansas for undergrad where he majored in psychology. He received his medical school education at the University of Arkansas for Medical Science. He completed his residency in combined internal medicine and pediatrics and will apply to pediatric pulmonology following his chief year. Outside of work you will find Jared with his wife and dogs. He enjoys cooking, running, and antique shopping. He is excited to stay on as chief resident to be a liaison for the residents and help continue to evolve their medical education.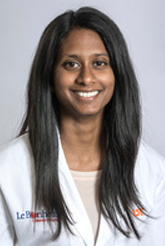 Meghna Singh, MD (Peds, PL-4)
University of Missouri – Kansas City

Dr. Singh's Bio
Dr. Singh was born in Galveston, TX, and grew up in Edmond, OK. She earned her medical degree from the University of Missouri-Kansas City. She loved her University of Tennessee interview and was excited to match here and stay as a Chief Resident. In her spare time, Meghna loves hanging out with her dog Winston, watching Netflix, and finding new places to eat. She is applying for Pediatric Palliative Care Fellowship.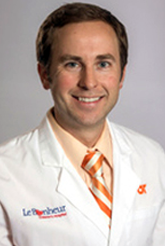 Scott Wisniewski, MD (Peds, PL-4)
UTHSC

Dr. Wisniewski's Bio
Dr. Wisniewski is originally from Murfreesboro, Tennessee, and went to Georgetown University for undergrad (Go Hoyas!) but has now been in Memphis for 7 years. Originally moving out here for medical school, he was able to experience first-hand the closeness of the pediatric residency program (both residents and attendings) as well as the supportive learning environment. This, paired with the size of the program and volume of patients, made it a perfect fit to stay for residency. 
Now one of our chief residents for the year, Dr. Wisniewski is currently applying to fellowship in pediatric emergency medicine. Outside of the hospital, he enjoys exploring the Memphis food and live music scenes. When he's not out-and-about, his other hobbies include cooking, roasting coffee, working on a home remodel project, watching Nashville Predators hockey, or hanging out in the backyard with his dog Steve.