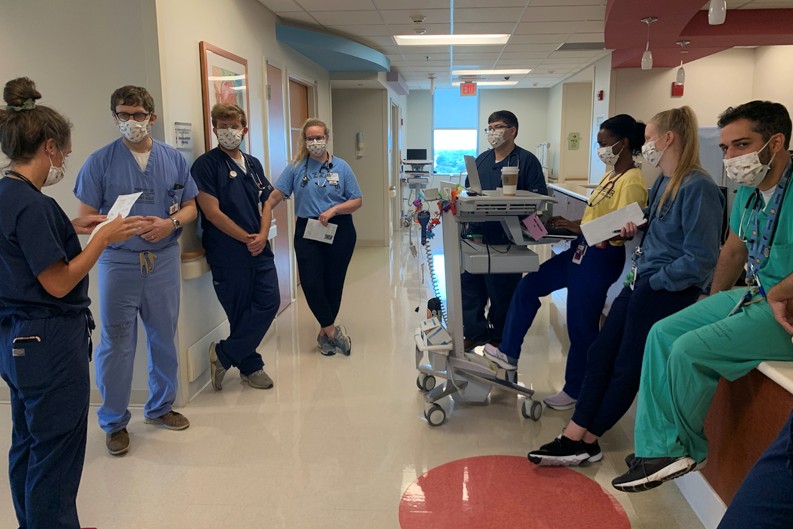 The Pediatric Residency Program at The University of Tennessee prepares physicians for the practice of specialized or general pediatrics or the world of pediatric research and academics. The curriculum offers a balanced program of experiences at each level of training with increasing levels of responsibility.
A well-rounded and comprehensive pediatric education, along with high-quality health care for children of the mid-south, are the goals of the Pediatric Residency Program. To ensure that the best educational program is provided for all residents, the program's curriculum, requirements and activities are continually reevaluated by the Program Evaluation Committee.  This committee is composed of faculty members, pediatricians in private practice, the current and upcoming Chief Residents and elected resident representatives from each pediatric and medicine-pediatrics class.
Orientation
The Department of Pediatrics welcomes new house officers with a two day orientation that precedes the annual start date of July 1. In addition to allowing the residents to meet each other before starting their clinical responsibilities, the orientation includes the two-day Pediatric Advanced Life Support Course and acquaints residents with the hospitals and services, giving them the administrative details necessary to assume responsibility for patient care.
PL-1 Year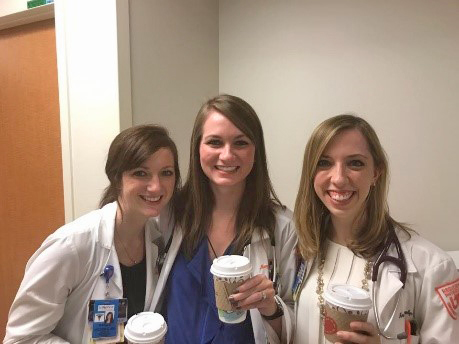 PL-1's begin to gain experience caring for the general pediatric patient and are introduced to the various pediatric subspecialties. There are 3 weeks of vacation during the PL-1 year plus six days over Christmas and New Year's holidays. PL-1 residents do not have any 24-hour call days. Instead, we do one month of nights and "admitting days" during the inpatient month and a week of nights during the NICU rotation.
Table 1: PL-1 Year Information

| Rotation | Location | Description | Schedule | Time |
| --- | --- | --- | --- | --- |
| Inpatient Pediatrics | Le Bonheur Children's Hospital | Serve on one of Le Bonheur's four inpatient teams supervised by second, third, and fourth year residents. | 1 month of night shifts (Sunday-Thursday) and 5 months of day shifts | 6 months |
| Outpatient Pediatrics | Le Bonheur Children's Hospital Outpatient Building | Care for patients in Le Bonheur Urgent Care Clinic or Outpatient Center. | Day shifts with one week in Urgent Care and vacation | 2 months |
| Neonatal Intensive Care | Newborn Center at Regional One | Manage term and preterm infants as part of the NICU team. The residents attend all high-risk deliveries performed by the UT Obstetrics Department. | 5 night shifts a month | 1 month |
| Pediatric Infectious Disease | Le Bonheur Children's Hospital | ID consult service supervised by an ID Fellow and Attending | Day shifts only | 1 month |
| Pediatric Emergency Medicine | Le Bonheur Emergency Department | Care for patients in Le Bonheur's Emergency Department. The Emergency Department is staffed 24 hours a day by a Pediatric Emergency Medicine trained attending physician. | Approximately 16 nine-hour ER shifts | 1 month |
| Elective (1) | Various | Depending upon each resident's interest, a rotation is chosen from the required core electives. | Day shifts only/vacation | 1 month |
PL-2 Year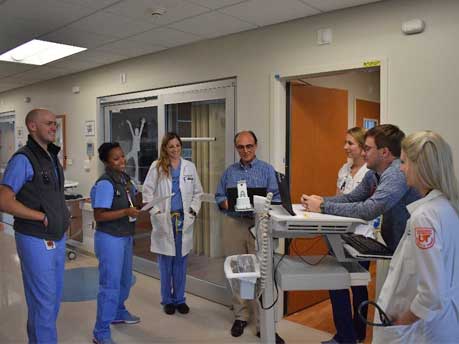 PL-2s begin to gain supervisory experience and to focus on the care of critically ill patients. They also begin caring for oncology patients. There are three weeks of vacation during the PL-2 year, plus six days over the Christmas and New Year's holidays.
Table 2: PL-2 Year Information

| Rotation | Location | Description | Call | Time |
| --- | --- | --- | --- | --- |
| Inpatient Pediatrics Supervisor | Le Bonheur Children's Hospital | Co-supervise one of the patient care teams at Le Bonheur with a third year. | Admit until 7 PM every 4th day | 1 month |
| Well Baby Nursery | Newborn Center at Regional One | Perform newborn physical exams and conduct discharge conferences with new mothers. | Day only | 1 month |
| Pediatric Intensive Care | Le Bonheur Children's Hospital | Care for critically ill medical and surgical patients, including trauma and ECMO patients, supervised by Critical Care fellows and attending physicians. | 1 week of nights | 2 months |
| Neonatal Intensive Care | Newborn Center at Regional One and Le Bonheur Children's Hospital | Care for critically ill and extremely preterm neonates. 2 weeks are spent at each hospital. | Every 4th night | 1 month |
| Pediatric Hematology/Oncology | St. Jude Children's Research Hospital | One month spent on inpatient solid tumor and leukemia services. One month spent outpatient in hematology, solid tumor, and leukemia clinics. | 10 nights on inpatient month. 1-2 calls per month on outpatient month | 2 months |
| Electives (3) | Various | Depending upon each resident's interest, rotations are chosen from the required or non-required electives. | 1 - 2 Calls per month | 3 month |
| Behavioral and Developmental Pediatrics | Boling Center and Le Bonheur Children's Hospital Outpatient Building | Learn to evaluate and manage developmental disabilities in children and adolescents. Residents attend specialized clinics in developmental pediatrics as well as facilities in Memphis dedicated to helping these children. | 1 - 2 Calls per month | 1 month |
| Adolescent Medicine | Various Clinics | Participate in the following clinics: sports medicine, endocrinology and diabetes, gynecology and family planning, sexually transmitted diseases, After Cancer Treatment Clinic (St. Jude), and normal adolescent care. | 1 - 2 Calls per month | 1 month |
PL-3 Year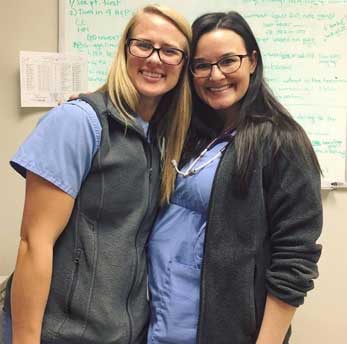 Senior residents supervise PL-1s and PL-2s for four months of the third year. Senior residents supervise all admissions and direct all Harvey Team calls when on codes. There are three weeks of vacation during the PL-3 year, plus six days over the Christmas and New Year's holidays. The year is spent in six areas:
Table 3: PL-3 Year Information

| Rotation | Location | Description | Call | Time |
| --- | --- | --- | --- | --- |
| Inpatient Pediatrics Supervisor | Le Bonheur Children's Hospital | During their two months of day shifts and one month of night shifts, third years supervise the inpatient teams. Responsible for teaching medical students and interns and coordinate the teaching and patient care aspects of the service with attending physicians. | One month (Sunday-Thursday) of night shifts | 3 months |
| Outpatient Pediatrics Supervisor | ULPS Pediatrics Clinic | Care for patients in the ULPS General Pediatrics Clinic. | Home call 6-7 nights | 2 months |
| Community Pediatrics | Various Clinics and advocacy groups | Participate in the community-based clinics and programs, juvenile court, child abuse and advocacy groups. | 1 - 2 Calls Per Month | 1 month |
| Neonatal Intensive Care Supervisor | Newborn Center at the Regional One Medical Center | Supervisory role caring for NICU patients. | Every 4th night | 1 month |
| Pediatric Emergency Medicine | Le Bonheur Emergency Department | Further experience in the management of emergency patients tailored to resident's individual interest. | None | 2 months |
| Electives (3) | Various | Depending upon each resident's interest, rotations are chosen from the required or non-required electives. | 1 - 2 Calls per month | 3 months |