Letter from the Program Director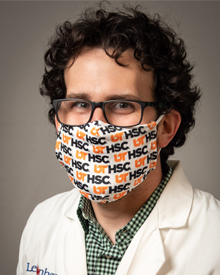 Welcome to the University of Tennessee Health Science Center Medicine-Pediatrics Residency Program! I am so delighted that you have come to visit our website and to learn about who we are. Founded in 1982, the UTHSC Med-Peds program has produced over 300 graduates that have spread across the globe in primary care, hospitalist, and fellowship careers. We have strongly supported the philosophy that residents in combined training are most successful when fully into integrated into each department. Our Med-Peds residents are given the same supervision, responsibilities, and opportunities as their categorical colleagues, and with these opportunities, our residents have thrived and become a composite of what is best in both disciplines. When we are on Pediatrics, we are Pediatricians, fully immersed and integrated with our categorical colleagues. When we are on Internal Medicine, we are Internists, fully immersed and integrated with our categorical colleagues. But at all times, we are Med-Peds and we have our own identity.
The University of Tennessee offers a robust Med-Peds training. We take tremendous pride in knowing that our residents will be equipped to comfortably move in to any field of practice. Our residents have the opportunity to train in multiple hospitals, each with a unique patient population, provider group, and niche. The award-winning LeBonheur Children's Hospital and the world-famous St. Jude Children's Research Hospital epitomize compassion, outreach, and quality in Pediatrics. Regional One Health provides empathetic care to the underserved of Memphis and our Veteran's Affairs Hospital delivers high quality care to our veterans. Whatever clinical experience you desire, whether it be a high-risk NICU, a Spinal Cord Unit, a busy ward service, adult-congenital heart disease, transitions of care, or rural primary care, UTHSC Med-Peds offers it in abundance.
Our clinical experience is diverse, but this is only part of what makes our program special. Every program in the country believes that they have the best residents, but it's hard for me to imagine a more dynamic, unique, compassionate, free-thinking, open-minded, hard-working, personable, and welcoming group than our residents. Our residents hail from 26 different medical schools, and with that, we benefit from all of these unique experiences. We are a program that values individuals. We welcome diversity, fresh ideas, and different backgrounds. Our differences make us better. We are a program that invites new thoughts and delights in change. The residents of this program have done and continue to do amazing things for each other, for the community, and for the field of medicine. I am so proud of the group of doctors that make up our program.
The city of Memphis is the hidden gem of our program. Memphis is a city steeped in history and culture, but not one that rests on that history or tradition. We are the birthplace of rock 'n' roll. We are the home of the blues. We are the home of Elvis, Justin Timberlake, and the Memphis Grizzlies. We have James Beard award winning chefs, local microbrews, and the world championship of BBQ competition. We are a city that prides itself on diversity and hospitality. But despite all of these amazing things, the best thing about Memphis is that it is restoring and growing. Once abandoned buildings are become homes of art, medicine, and education. Schools are innovating. Local restaurants are booming. Memphis is in a period of expansion. It is an incredible place to call home. 
I am thrilled you are taking the time to look into our program. I am proud to be an alumnus of UTHSC Med-Peds, and I am confident that you will be too. We invite you to become a part of our community and the exciting things that are happening here!
Sincerely,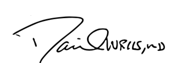 Dan Wells, MD
Program Director, Combined Medicine and Pediatrics Program