Applications and Interviews
Our application deadline is November 15.  Applications received after the deadline will not be considered for an interview.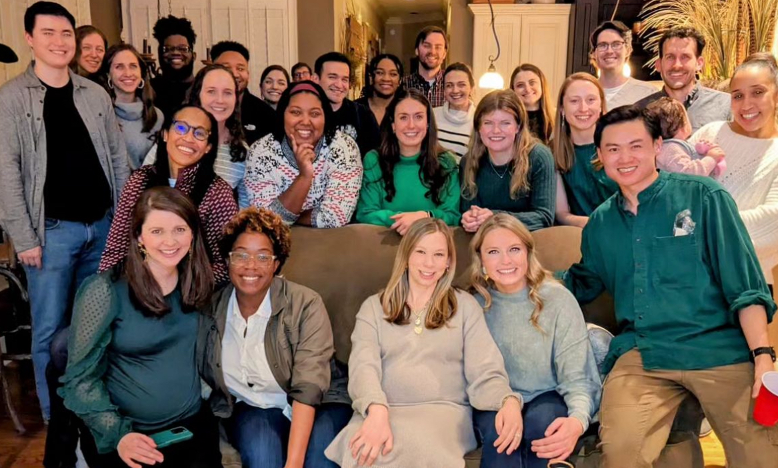 Application Process
Positions are offered through the National Residency Matching Program (NRMP). All applications must be submitted through ERAS.
ERAS 2024 Residency Application Timeline
A complete application consists of:
Application and personal statement
Medical School Transcript
Medical Student Performance Evaluation (MSPE)
USMLE/COMLEX Score*
3-4 Letters of recommendations
*USMLE Step 2 is not required at the time of application
#Letters of recommendation should be from people who can most accurately attest to your character and clinical acumen. We do not specifically require a medicine, pediatric, Med/Peds, or chair letter.
International Medical Graduates
Due to the large number of highly qualified applicants, only a small number of international medical graduates are granted interviews.
For International Medical Graduates, we require:
At least three months of "hands-on" clinical experience in the United States
Medical School Graduation within the last five years
We sponsor a J-1 visa only. Please do not submit an application to our program if you require an H visa.
Interviews
One of the highlights for us as a program is to bring you to campus and show off our city, our facilities, our faculty, and our AMAZING residents. We have always prided ourselves on a fun, engaging, and informative interview day that shows who we are - a close nit group of fun, engaged, and incredibly intelligent residents!
In line with recommendations from AAIM, APPD, and MPPDA, UTHSC Med/Peds interviews are virtual only. Time for holistic application review of all applications will be given after applications are released to programs to review and invites will not be sent until all files are fully reviewed.
Interviews will occur from October-January and will be completed over Zoom. During the interview day, we will ensure that you have full exposure to our city, our hospitals, our leadership team, and most importantly, the residents.
Barring unforeseen circumstances, a fully optional second look day will be offered in late January/early February. To ensure equity and ensure that no one feels pressure to attend, our rank list will be fully finalized and submitted to our local GME office and unalterable prior to invitations being extended.
Should you have questions about the application process, interview day, or are planning to travel to Memphis outside of the formal interview day, please contact Melissa Hayes 901.448.3714.
We look forward to meeting you!