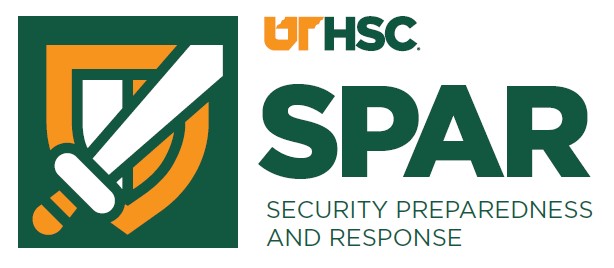 The Office of Cybersecurity welcomes you to SPAR, our Security Preparedness and Response initiative. As we plan engagements and training material around cybersecurity related topics, we would like to know which areas of security interest you the most. We are asking for a minute of your time to take a two-question survey about cybersecurity related topics.
No, this is not a test to see if you will click on a link in an email. If you are not comfortable clicking a link for the survey, please copy and paste this into your browser: https://forms.office.com/r/aNgSTcmF9q.
---
The Office of Cybersecurity serves as fundamental technical safeguard for UTHSC. We promote an environment of great ethical standards and observe numerous regulatory risks by:
Advancing effective ways to prevent security risk through collaboration
Educating employees and the student body about information security
Identifying security risks faced by the University.
Encouraging an ethical environment that encourages information security preventions
Promoting awareness of information security through outreaching events
Effective training in the numerous areas of information security
Providing a workplace that enables employees to participate in the compliance program without fear of retribution.
---
Our Team
Dennis Leber
Assistant Vice Chancellor, Chief Information Security Officer, Chief Technology Officer, HIPAA Security Officer
Cybersecurity Operations
Information Security
Ammar Ammar
Director, Deputy CISO
Penetration and Vulnerability Testing
Justin Self
Cybersecurity Analyst
Patch Management and Security Operations
Sarah Johnsen-Self
Cybersecurity Analyst

Dustin Fehnel
Cybersecurity Analyst

Will Irby
Cybersecurity Analyst
Cybersecurity Governance
Risk Management, Audit, and Outreach Management
Chris Madeksho
Lead Cybersecurity Analyst
Dan Fast
Security Architect