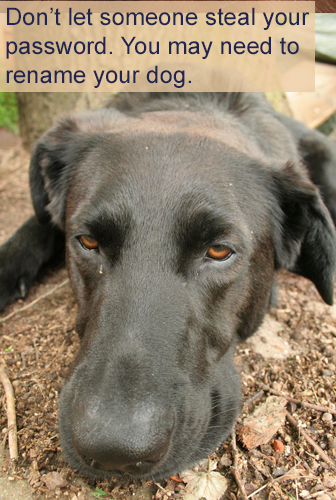 Passwords
Never share your passwords with anyone. 
Use capital letters, numbers, symbols, and/or a two or three word phrase for stronger passwords.
Lock Your Screen
When you leave your desk, use a password protected screensaver so your computer cannot be accessed by others.  Don't know how to enable a password protected screensaver?  Contact the HelpDesk!
Free Wi-Fi
Use free wi-fi in public places with caution - confidential information like passwords can be stolen easier through free wi-fi.
Smartphones
Create a PIN or passcode for your device.
Keep apps updated and only download from reputable sources.
Use an app such as Find My iPhone to help locate your phone if it is lost.
Encrypt
Sending classified or confidential emails?  Encrypt UTHSC email by typing the word encrypt in the subject line for smaller messages.  Larger messages or any attachments should be delivered using the UT Vault.
Phishing
Look before you click!  ITS will never send you an email asking you to click on a link to update your password.  Report all suspicious emails to abuse@uthsc.edu.
Stolen/Lost Devices
If your UTHSC-owned device has been lost or stolen, please contact UTHSC Campus Police at utpolice@uthsc.edu or (901) 448-4444.  If that device had classified patient or student information, contact UTHSC Information Security at itsecurity@uthsc.edu or (901) 448-1880.
Reduce SPAM
Enable SPAM filters
Report SPAM to abuse@uthsc.edu.

Consider hiding your email address from online profiles and social networking sites or only allowing certain people to view your personal information.
Keep Up-to-Date
Download operating system security patches and updates.  
Use the latest version of software.
Stay with reputable websites and mobile applications (apps). Only download trusted applications from official app store.
Backups
Regularly back up your important data and keep backsup of super important information in a different secure location.