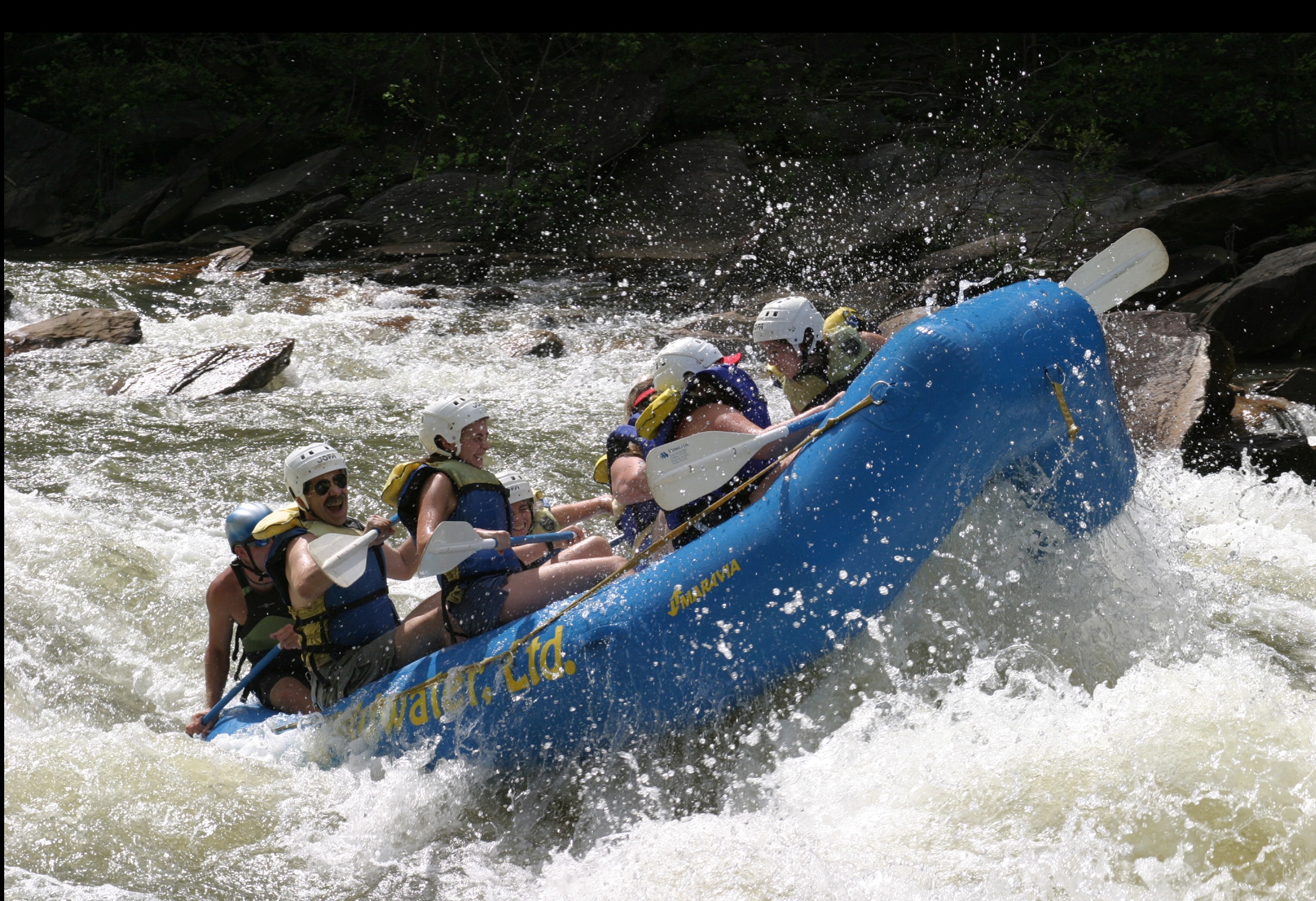 White Water Rafting on the Ocoee River just outside Chattanooga -- Enjoy the Fun and Beauty of our Chattanooga Region!
Virtual Interviews
This year all UTHSC GME Programs will conduct virtual interviews only -- per the Association of American Medical Colleges (AAMC) and the Coalition for Physician Accountability recommendations -- to curb the spread of the COVID-19 pandemic.
The Surgery Residency Program in Chattanooga provides outstanding educational opportunities for general surgery and surgery subspecialty training. Our residency is a six-year program consisting of five years in clinical training and one year in clinical research. Residents are assigned to required research rotations in three four-month segments during the PGY-2, PGY-3, and PGY-4 levels of training. Sixty practicing physicians serve as members of the faculty, 35 of whom are full-time, hospital-based.

Applicants for our Surgery Residency Program must participate in the National Residency Matching Program. There are separate tracts for Categorical Surgery and Preliminary Surgery applicants.  Our program only accepts applications via ERAS (the Electronic Residency Application Service) sponsored by the AAMC.  Your dean's office will assist you in submitting your application and supporting documentation.  
Our ACGME program ID# is 440-47-11-320. 
We require the following documentation:
USMLE transcripts
ERAS electronic application
Personal statement
Curriculum Vitae
MSPE (Medical Student Performance Evaluation)

3 additional letters of recommendation from U.S. Board Certified physicians (via ERAS)
Before a resident can begin the Surgery Residency in Chattanooga, they must have passed USMLE Step 1 and 2 on first attempt, and USMLE Step 2 Clinical Skills. Incoming residents who do not meet these requirements will not be able to start training.
Our program deadline for receiving applications (with the exception of MSPE) is October 31. 
NRMP Program Code for Categorical Surgery Positions:  1689440C0
NRMP Program Code for Preliminary Surgery Positions:  1689440P0 
 Note:  The Tennessee Board of Medical Examiners requires that applicants for license in Tennessee must be graduates either from LCME or AOA accredited schools or from international schools whose admission meet or exceed those of medical schools accredited by the Liaison Committee on Medical Education.  The UT College of Medicine Chattanooga and its programs have determined that they will only consider applicants for student rotations or residency/fellowship applications who are from schools who meet these same criteria so they would be eligible for medical license in Tennessee after completing residency.  The Board of Medical Examiners adopts the following list of accreditation bodies:
If you have questions, contact the Surgery Residency Manager, Cindy Rudolph at:
UT College of Medicine Chattanooga
Department of Surgery
979 East Third Street, Suite 401-B
Chattanooga, TN  37403
email:  cindy.rudolph@erlanger.org 
phone:  423.778.7695
We look forward to meeting with you about the opportunities in Chattanooga and at Erlanger.
Recruiting Links
Chattanooga Videos, Photos, and Links