Chattanooga UT Surgery Residents
1st Year Surgery Residents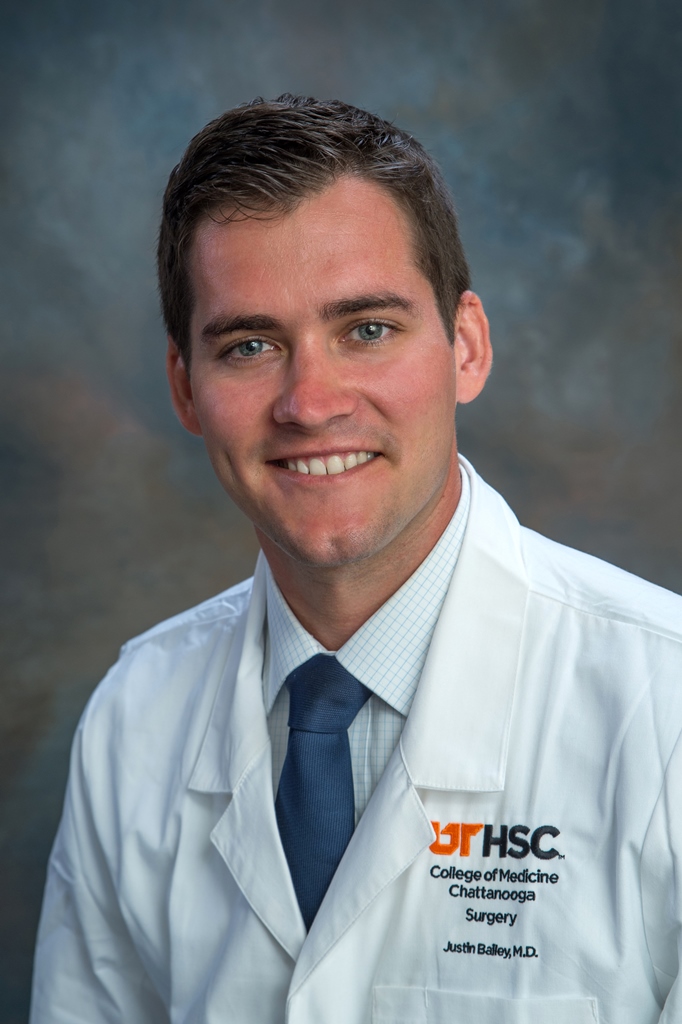 Justin Bailey, MD
1st Year Categorical Surgery Resident
Medical School:  University of Illinois (Rockford)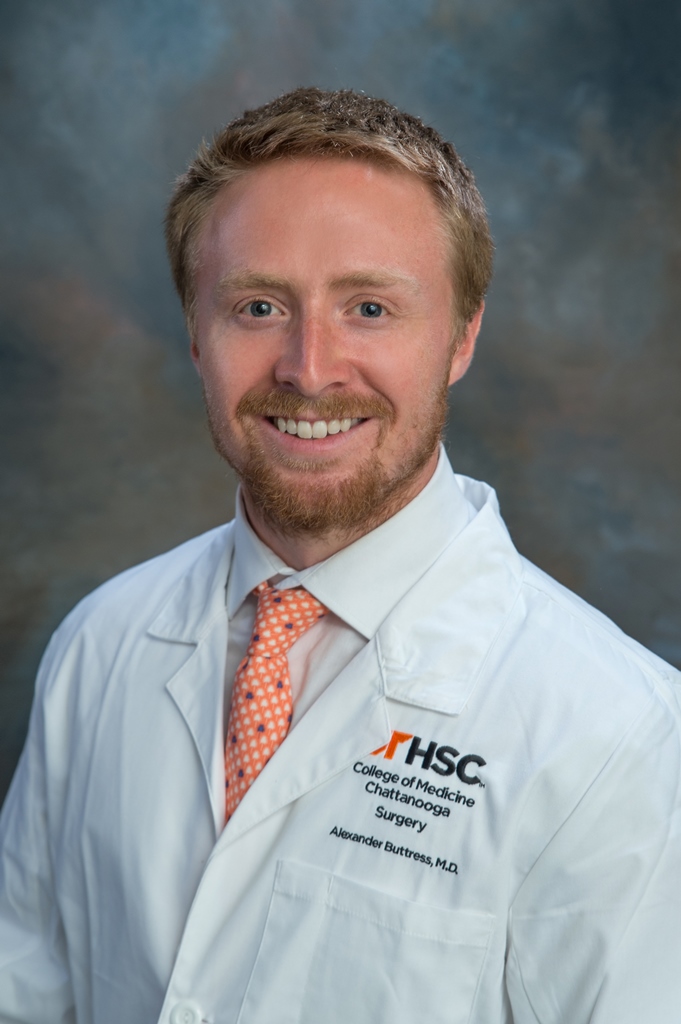 Alexander Buttress, MD
1st Year Categorical Surgery Resident
Medical School:  University of South Carolina (Greenville)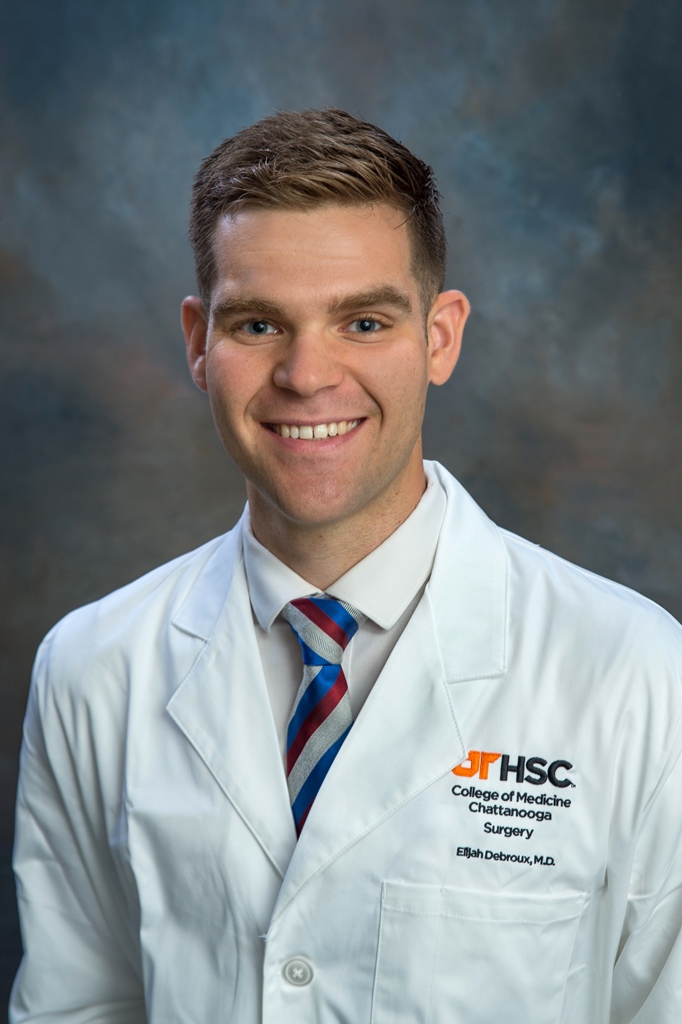 Elijah Debroux, MD
1st Year Preliminary Surgery Resident
Medical School:  University of Tennessee
Levin Fairchild, MD
1st Year Categorical Surgery Resident
Medical School:  Louisiana State University (New Orleans)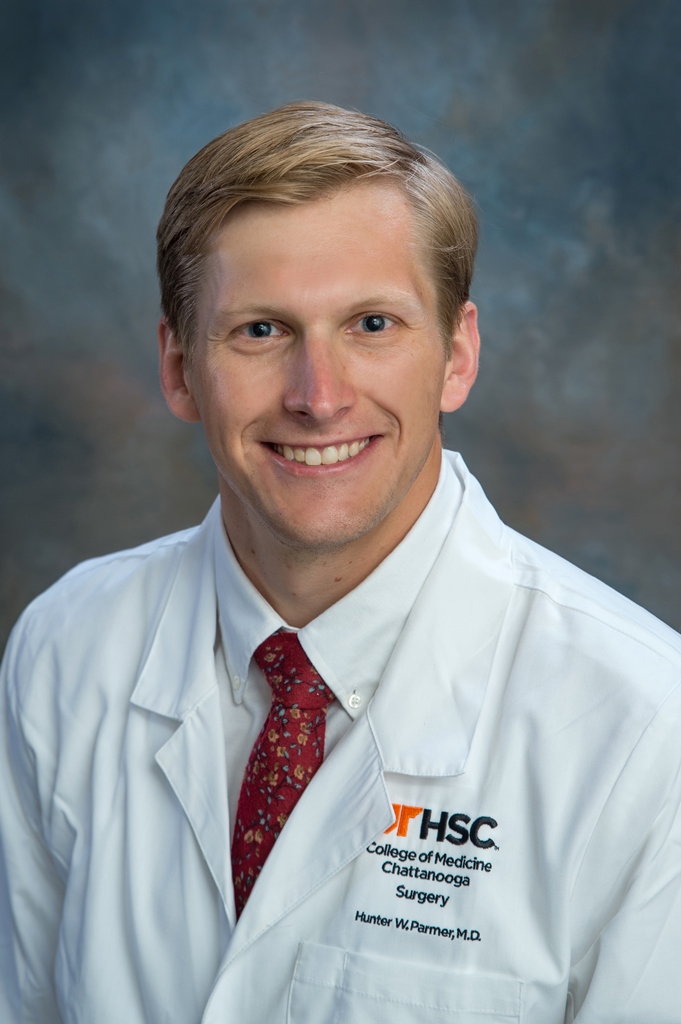 Hunter Parmer, MD
1st Year Preliminary Surgery Resident
Medical School:  Medical College of Georgia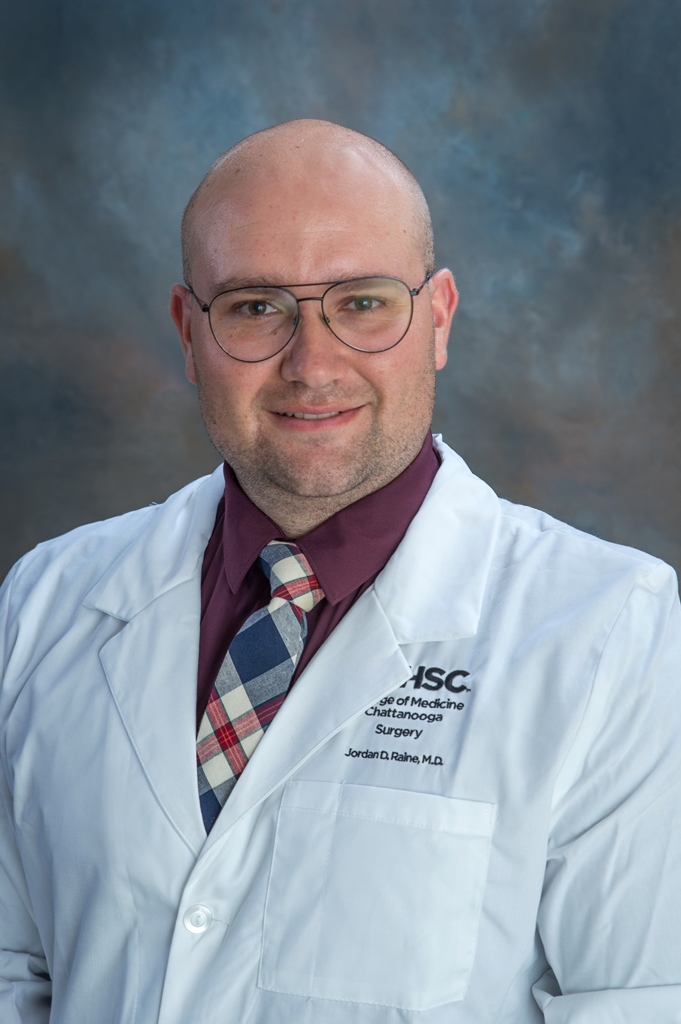 Jordan Raine, MD
1st Year Categorical Surgery Resident
Medical School:  University of Tennessee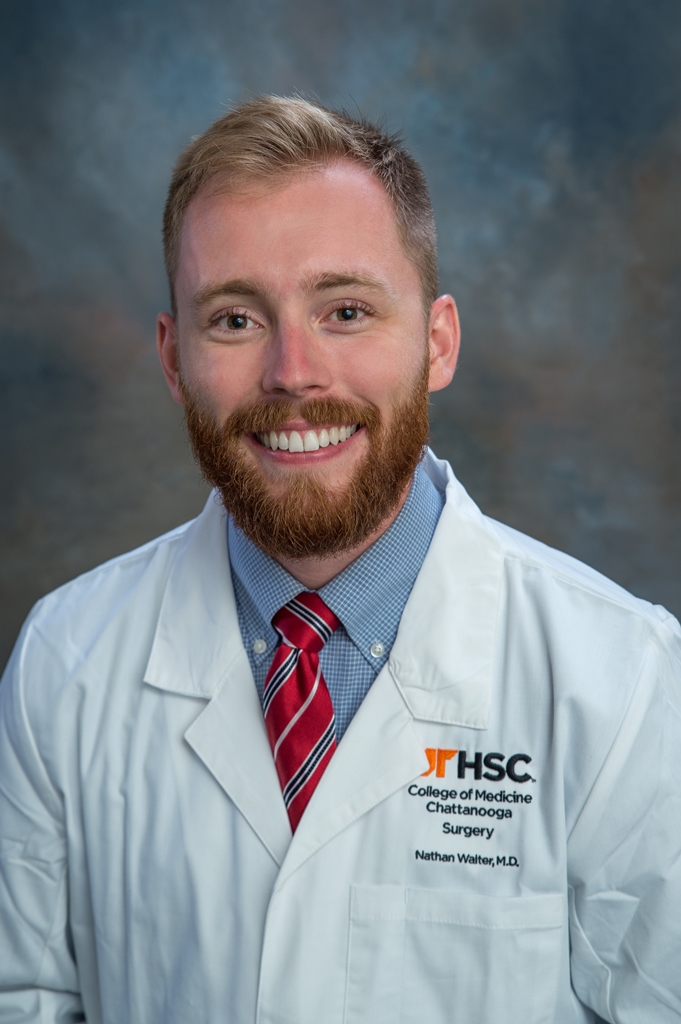 Nathaniel Walter, MD
1st Year Categorical Surgery Resident
Medical School:  Medical College of Georgia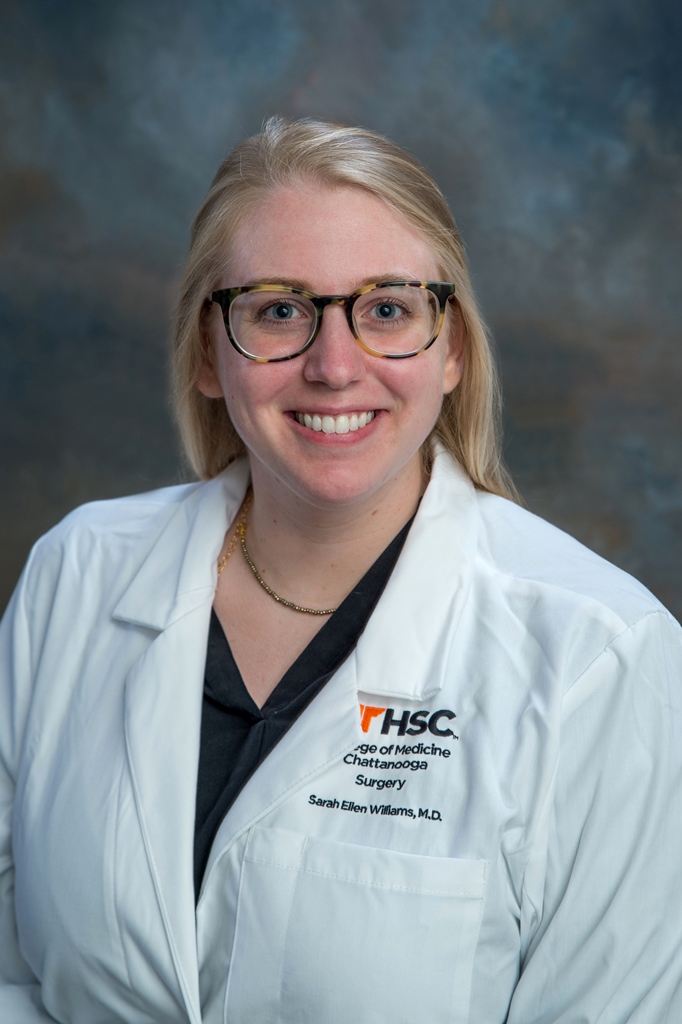 Sarah Williams, MD
1st Year Preliminary Surgery Resident
Medical School:  Medical College of Georgia
2nd Year Surgery Residents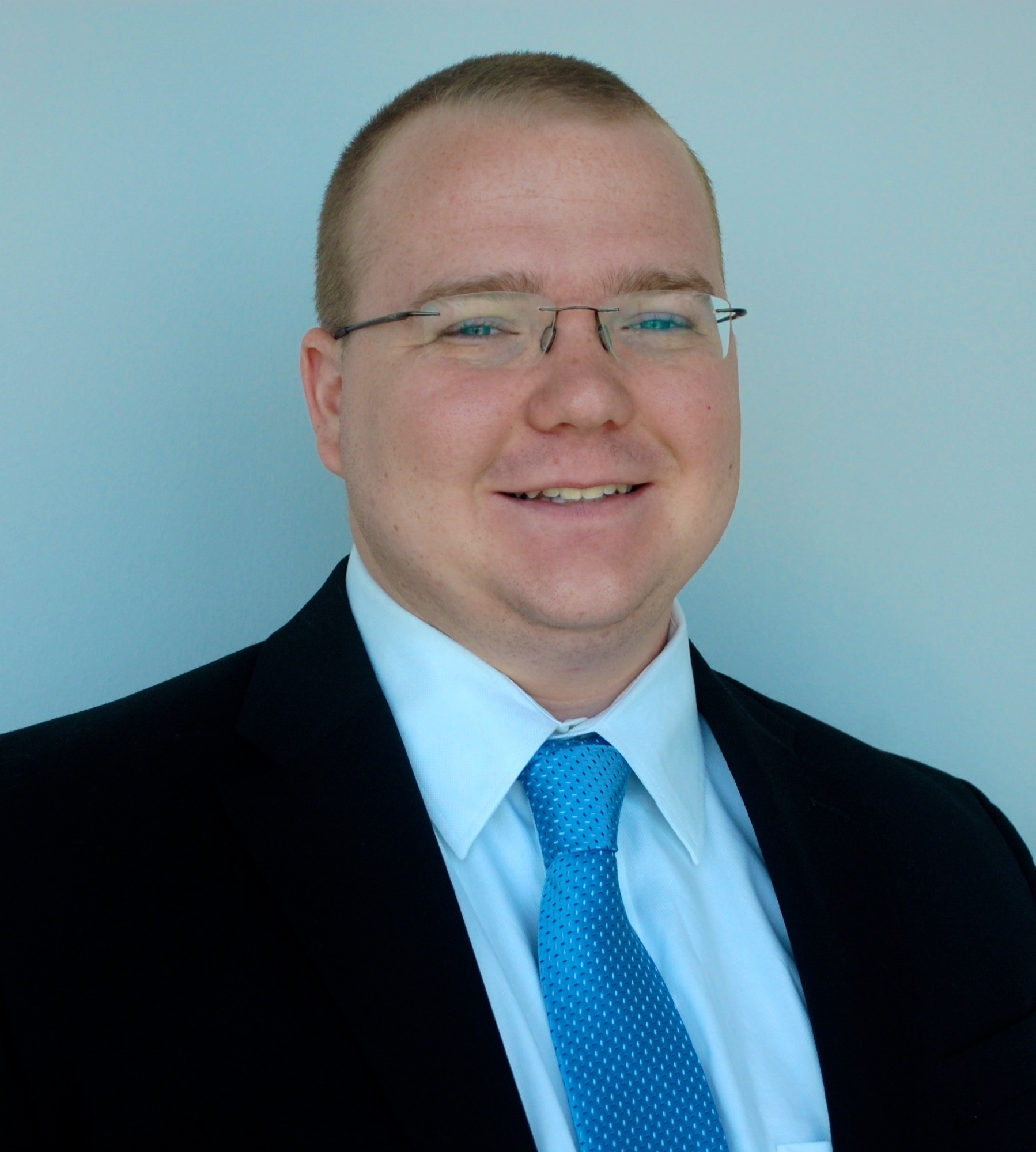 Justin Beasley, MD
2nd Year Surgery Resident
Medical School:  University of South Alabama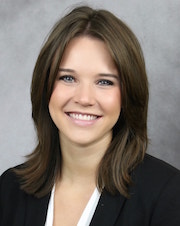 Lauren Favors, MD
2nd Year Surgery Resident
Medical School:  Medical College of Georgia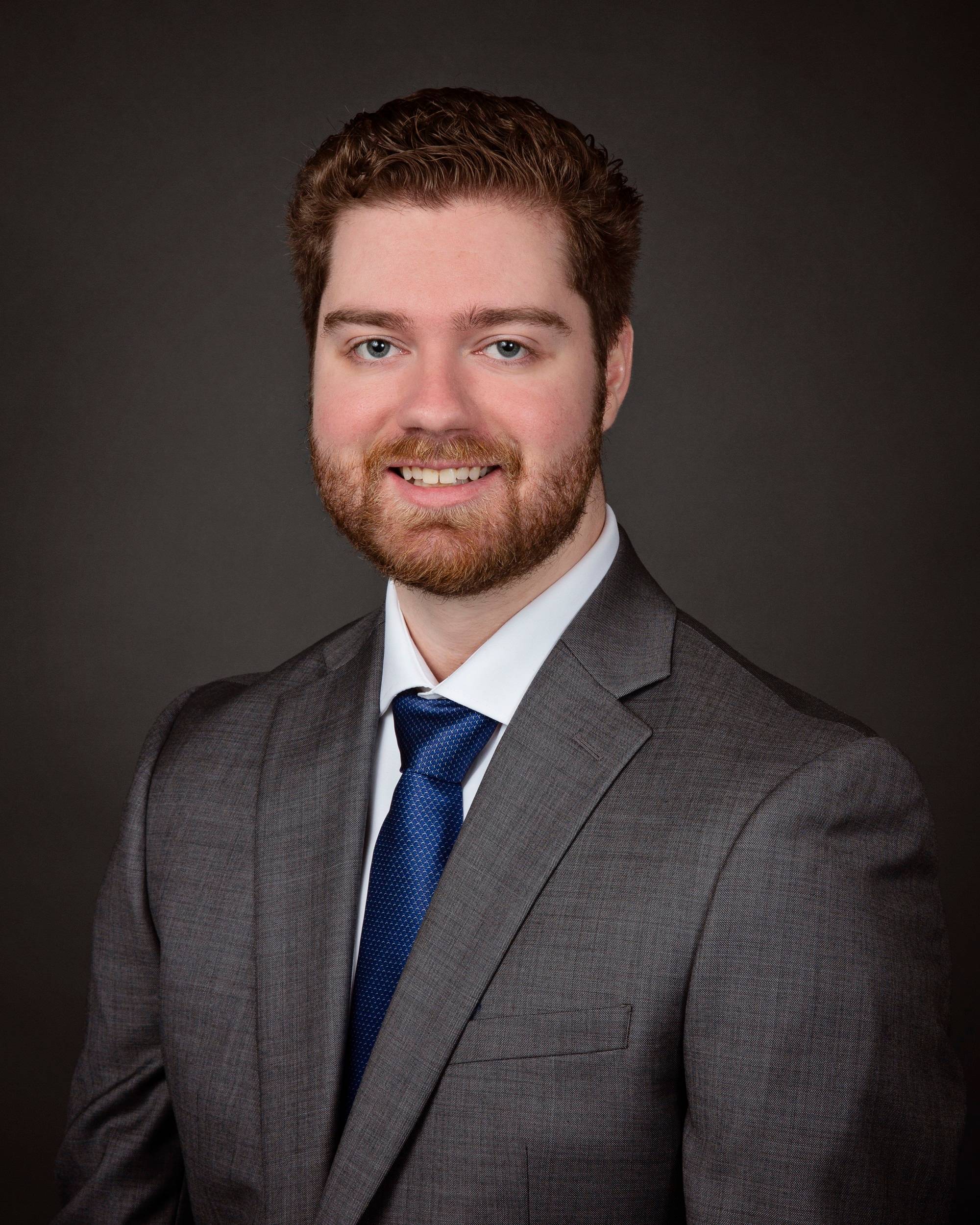 Clay McGeehan, MD
2nd Year Surgery Resident
Medical School:  University of Illinois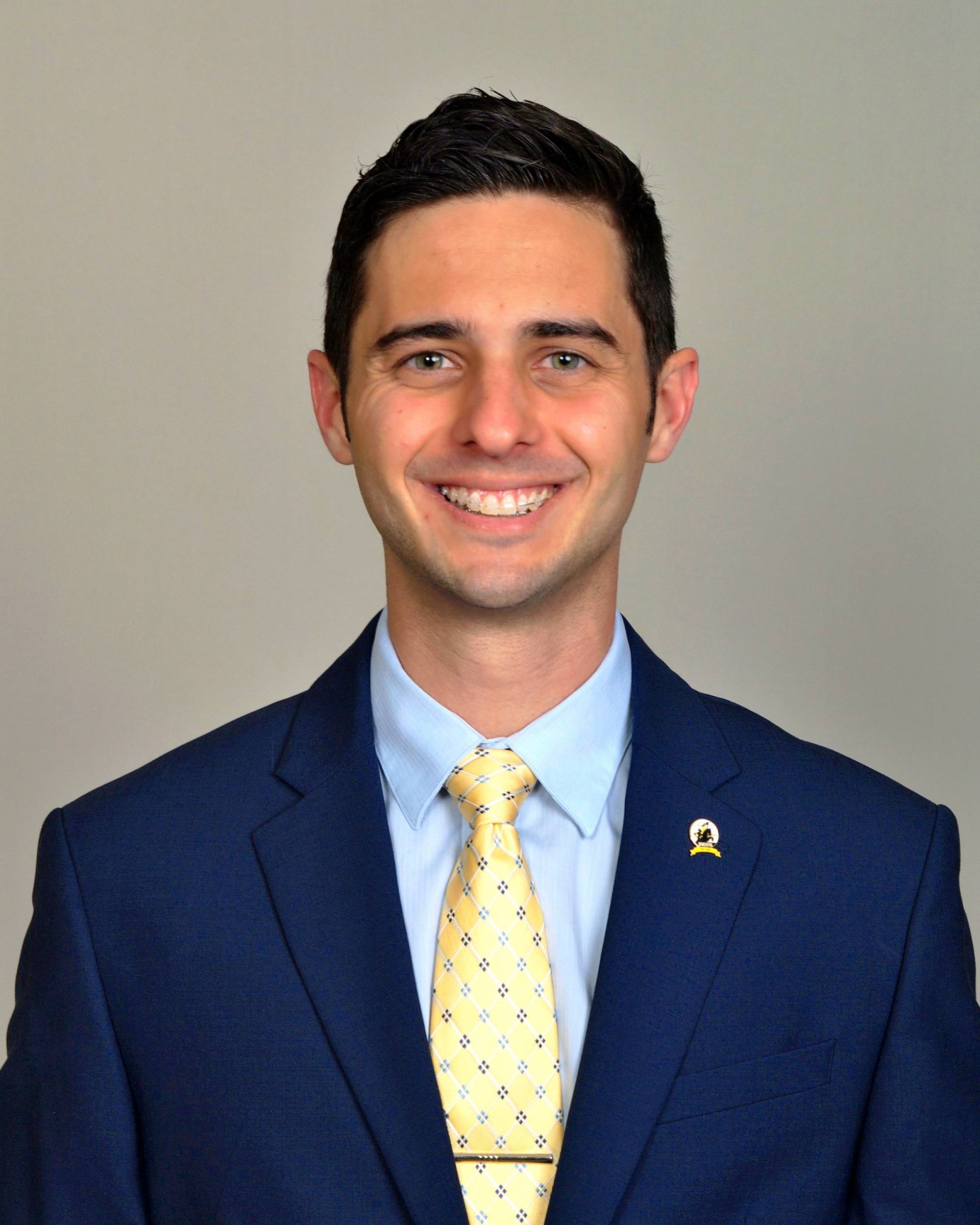 Aaron Pollock, MD
2nd Year Surgery Resident
Medical School:  University of Central Florida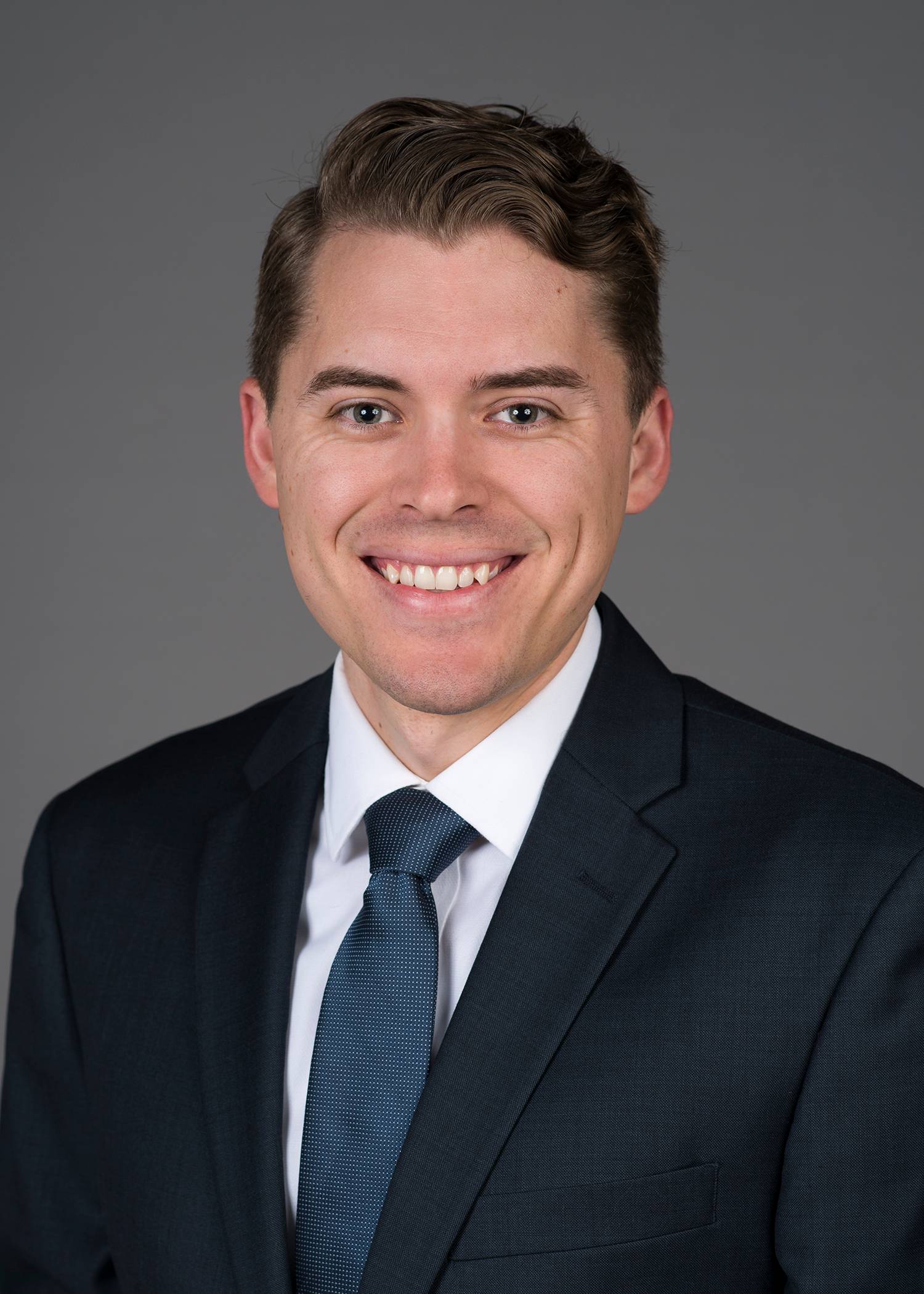 Alexander Urevick, MD
2nd Year Surgery Resident
Medical School:  University of Louisville School of Medicine
3rd Year Surgery Residents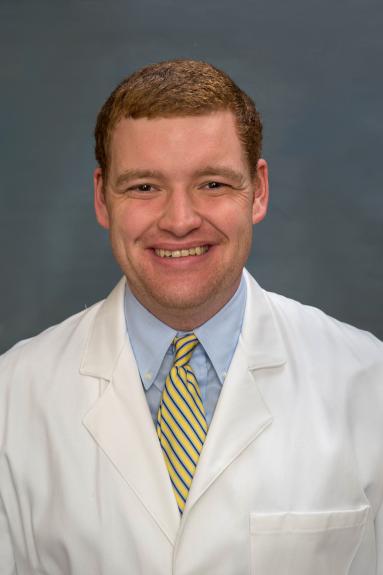 Eric Briscoe, MD
3rd Year Surgery Resident
Medical School:  University of Mississippi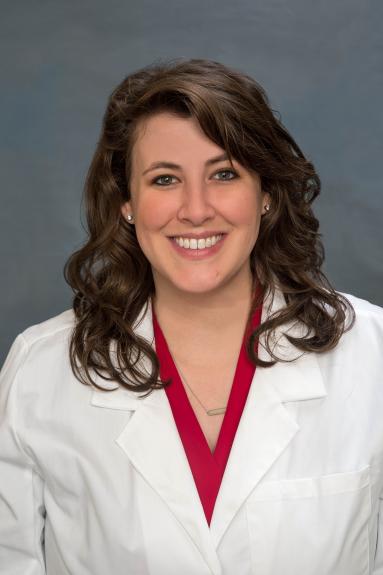 Nadia Froehling, MD
3rd Year Surgery Resident
Medical School:  University of Illinois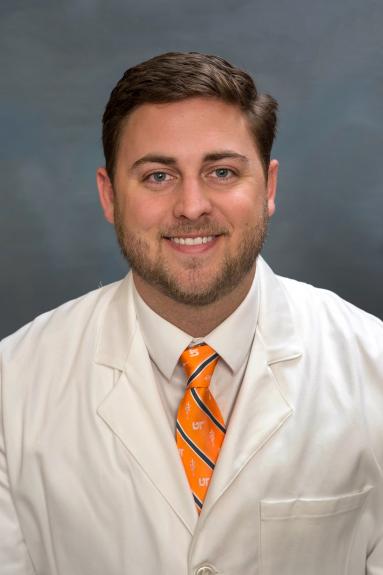 Austin Gilchrist, MD
3rd Year Surgery Resident
Medical School:  University of Alabama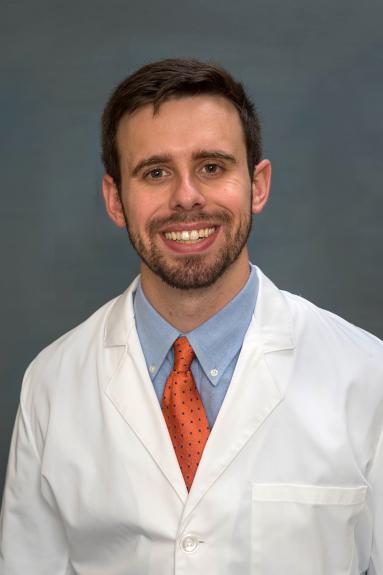 Chace Hicks, MD
3rd Year Surgery Resident
Medical School:  Texas A & M University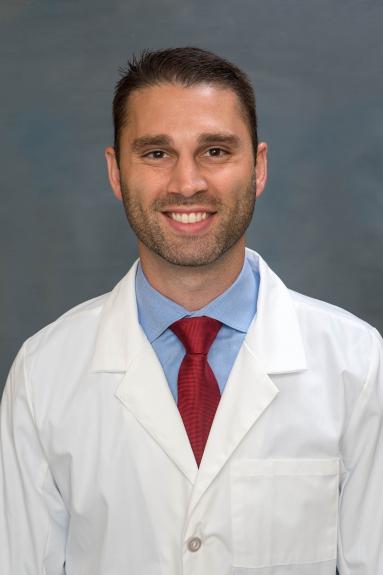 Mitchell Parker, MD
3rd Year Surgery Resident
Medical School:  Indiana University
4th Year Surgery Residents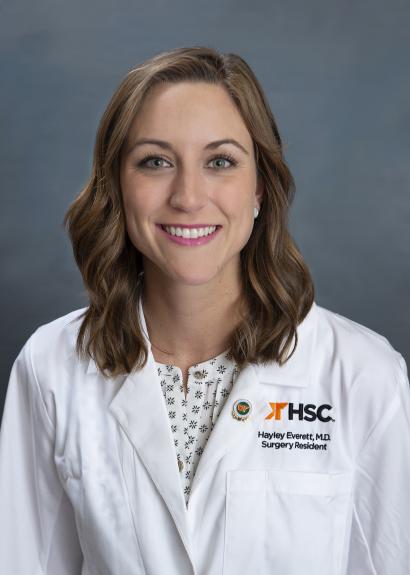 Haley Everett, MD
4th Year Surgery Resident
House Staff Association President
Medical School:  Louisiana State University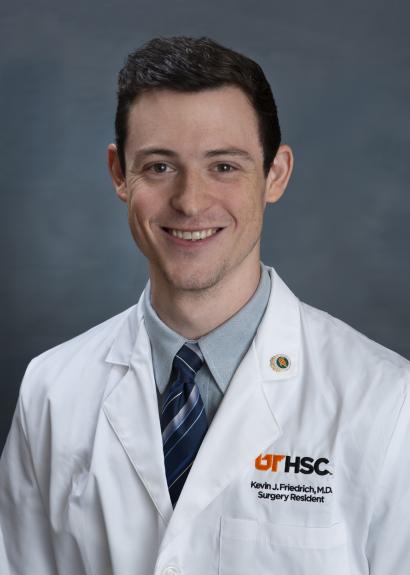 Kevin Friedrich, MD
4th Year Surgery Resident
Surgical Critical Care Fellow (Jan-Dec 2022)
Medical School:  Medical College of Georgia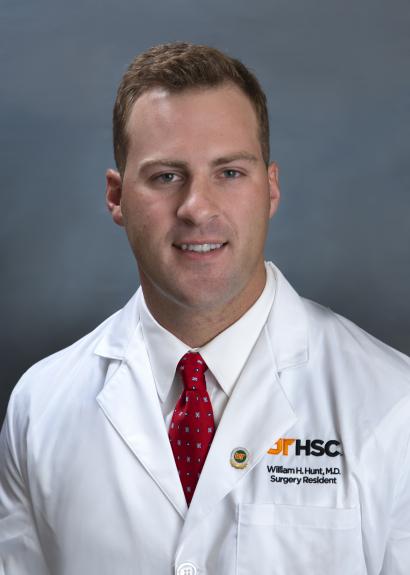 William Hunt, MD
4th Year Surgery Resident
Surgical Critical Care Fellow (Jan-Dec 2022)
Medical School:  University of Louisville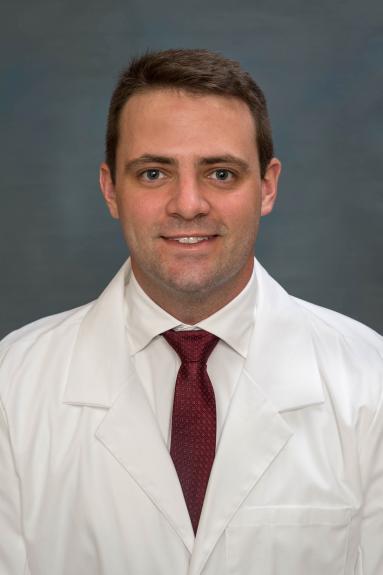 Michael Hurst, MD
4th Year Surgery Resident
Medical School:  University of South Carolina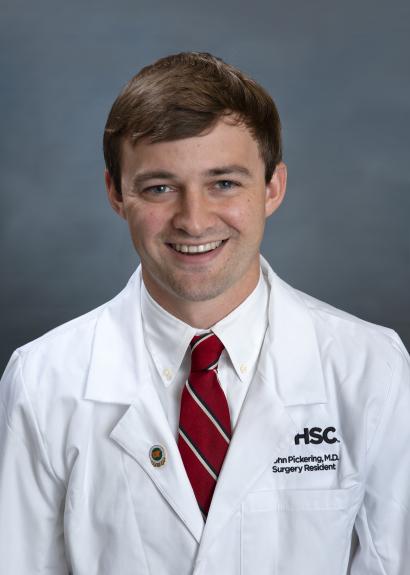 John Pickering, MD
4th Year Surgery Resident
Medical School:  University of Alabama
5th Year Surgery Residents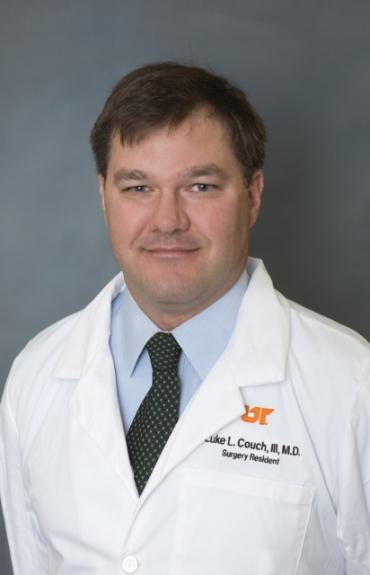 Luke Couch, MD
5th Year Surgery Resident
Medical School:  Medical College of Georgia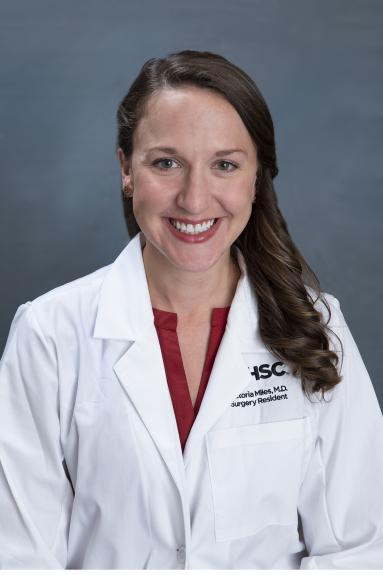 Victoria Miles, MD
5th Year Surgery Resident
Medical School:  University of Mississippi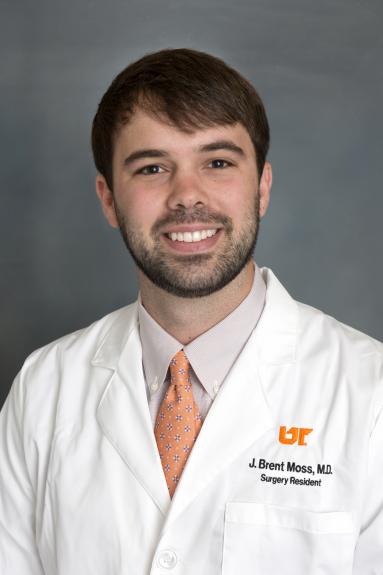 Jonathan Moss, MD
5th Year Surgery Resident
Medical School:  Louisiana State University
Jillian Scott, MD
5th Year Surgery Resident
Medical School:  University of Tennessee
Dresden Melton Soderstrom, MD
5th Year Surgery Resident
House Staff Association Vice Chair
Medical School:  Medical College of Georgia
6th Year Chief Residents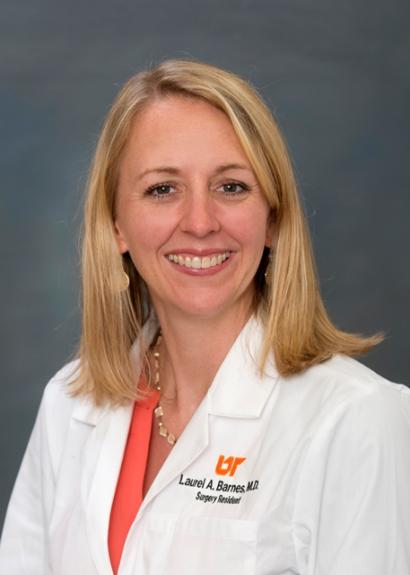 Laurel Barnes, MD
6th Year Surgery Chief Resident
Medical School:  Ben-Gurion University (Israel)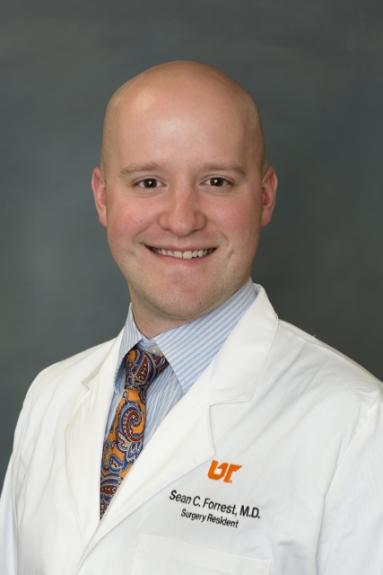 Sean Forrest, MD
6th Year Surgery Chief Resident
Medical School:  University of Tennessee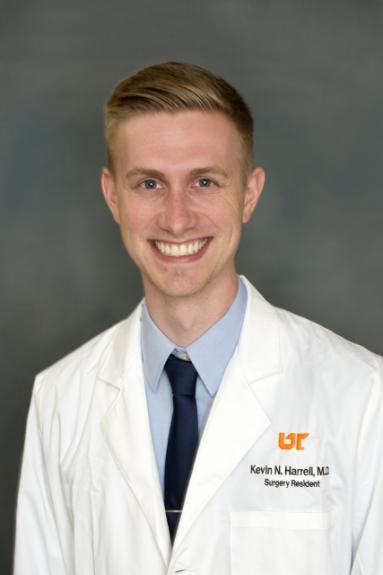 Kevin Harrell, MD
6th Year Surgery Chief Resident
Medical School:  Emory University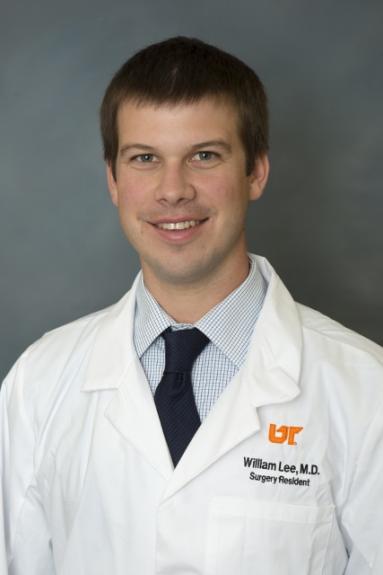 William Lee, MD
6th Year Surgery Chief Resident
Surgical Critical Care Fellow (Jan-Dec 2020)
Medical School:  Medical College of Georgia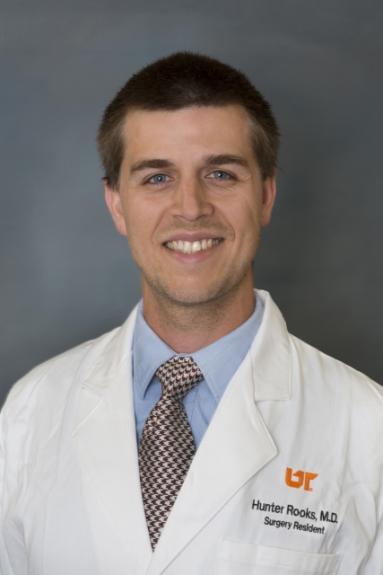 Hunter Rooks, MD
6th Year Surgery Chief Resident
Surgical Critical Care Fellow (Jan-Dec 2020)
Medical School:  University of Tennessee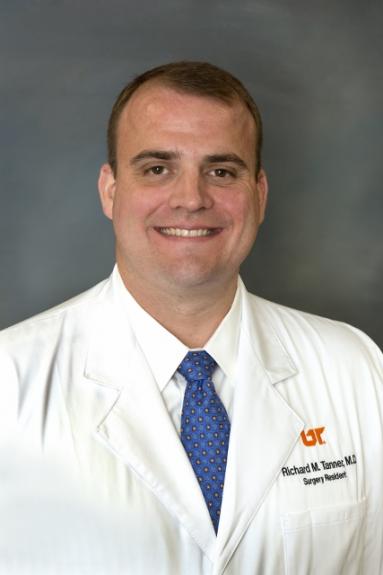 Richard Tanner, MD
6th Year Surgery Chief ResidentMedical School:  University of Alabama
In Memorium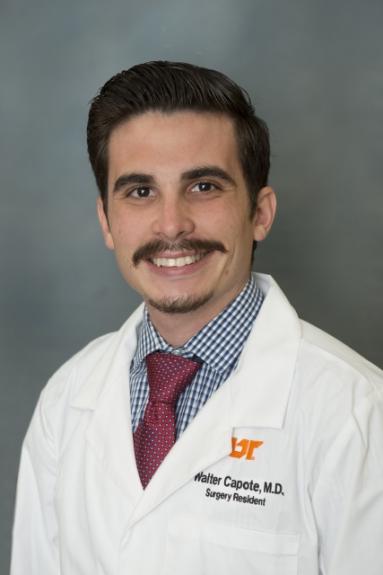 Walter Capote, MD
April 1, 1989 - August 5, 2021
It is with great sadness that we announce the passing of Surgical Critical Care Fellow and Surgery Resident, Walter Capote, MD, on Thursday, August 5, 2021. We acknowledge that this is a tremendous loss to the Univesity of Tennessee College of Medicine Chattanooga, University Surgical Associates, Erlanger Health System, and our entire community.  Walter was a beloved colleague, physician, and friend who was recognized for his teaching skills and for doing everything possible for his patients.  He was survived by his mother, father, brother, and many other family members. 
He was born in Puerto Rico, and completed his undergraduate degree at Florida State University before entering medical school and graduating from the Universidad Central del Caribe in 2016.
Walter joined our Surgery Residency as a first year Preliminary Surgery Resident on July 1, 2016.  The following year he matched as a first year Categorial Surgery Resident and would have completed our program on June 30, 2023.  He was a Surgical Critical Care Fellow at the time of his death.