Chattanooga Clinical Skills and Simulation Center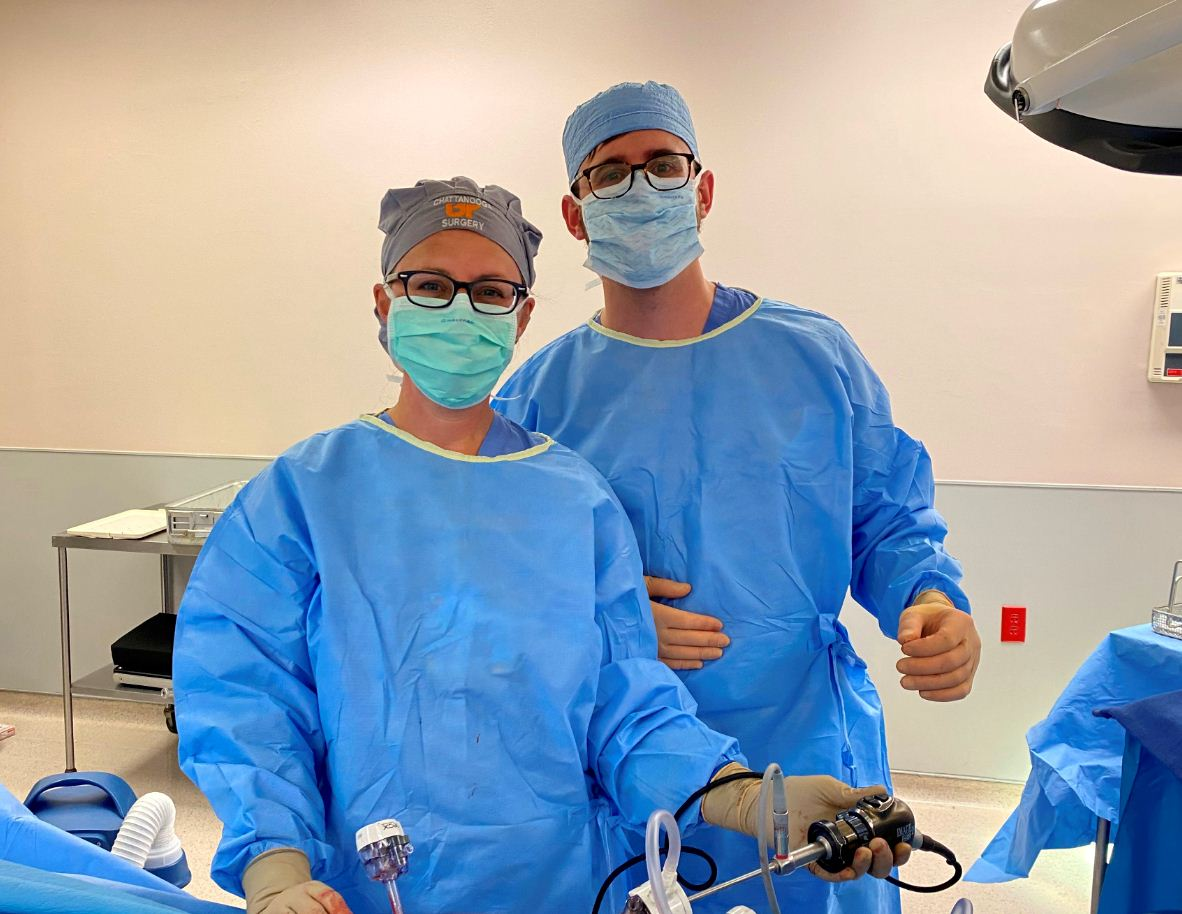 The R. Phillip Burns Medical/Surgical Simulation Center at the UT College of Medicine Chattanooga is a state-of-the-art clinical skills simulation center that houses both a surgical skills lab and a human patient simulation lab.  Both sections of the Center provide an innovative and progressive facility with stimulating educational experiences in a multidisciplinary learning environment in which residents, practicing physicians, and allied healthcare professionals can train and learn to provide better patient care. Dr. Michael Carr is the Medical Director for the Clinical Skills and Simulation Center.         
"It is good to have this vital educational element available to our students, residents, and practicing staff at our institution," according to Dr. R. Phillip Burns, Professor and Chair of the Department of Surgery and original Medical Director for the Medical/Surgical Skills Laboratory. "Skills training has become more and more frequently required by credentialing agencies such as the Residency Review Committee as an important part of medical education."
The Skills Lab has a state-of-the-art operating room, a micro-surgery room, an anatomical dissection suite, a classroom and trainers in laparoscopy, endoscopy and ultrasound.  Residents in Internal Medicine, Emergency Medicine, Pediatrics, Neonatology, Orthopedics, Urology and Plastic Surgery are instructed in the acquisition of new skills and the practice of new medical/surgical techniques using the principles of deliberate practice. 
The adjoining high-fidelity Simulation Lab uses a team environment to teach medical students, residents, faculty, nurses, paramedics, physician assistants, and other allied healthcare personnel patient communication skills essential to work in the interdisciplinary environment of a hospital.  The Lab can be configured to resemble a trauma bay, an operating room, intensive care unit, emergency department or a neonatal intensive care unit and there are high-fidelity manikins for the premature infant, toddler, and adult.  The lifelike, computer-controlled manikins enable participants to practice integrated medical care in reduced stress situations.  Multiple studies have demonstrated that simulation can be used to reliably teach and measure resident competencies in multiple area of practice.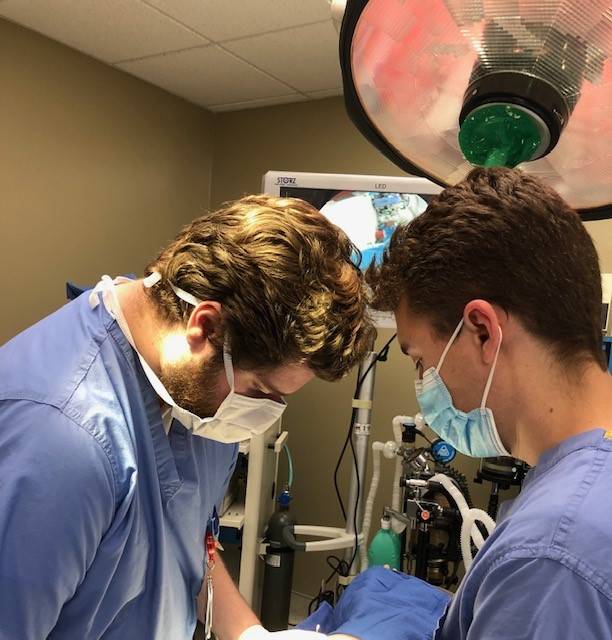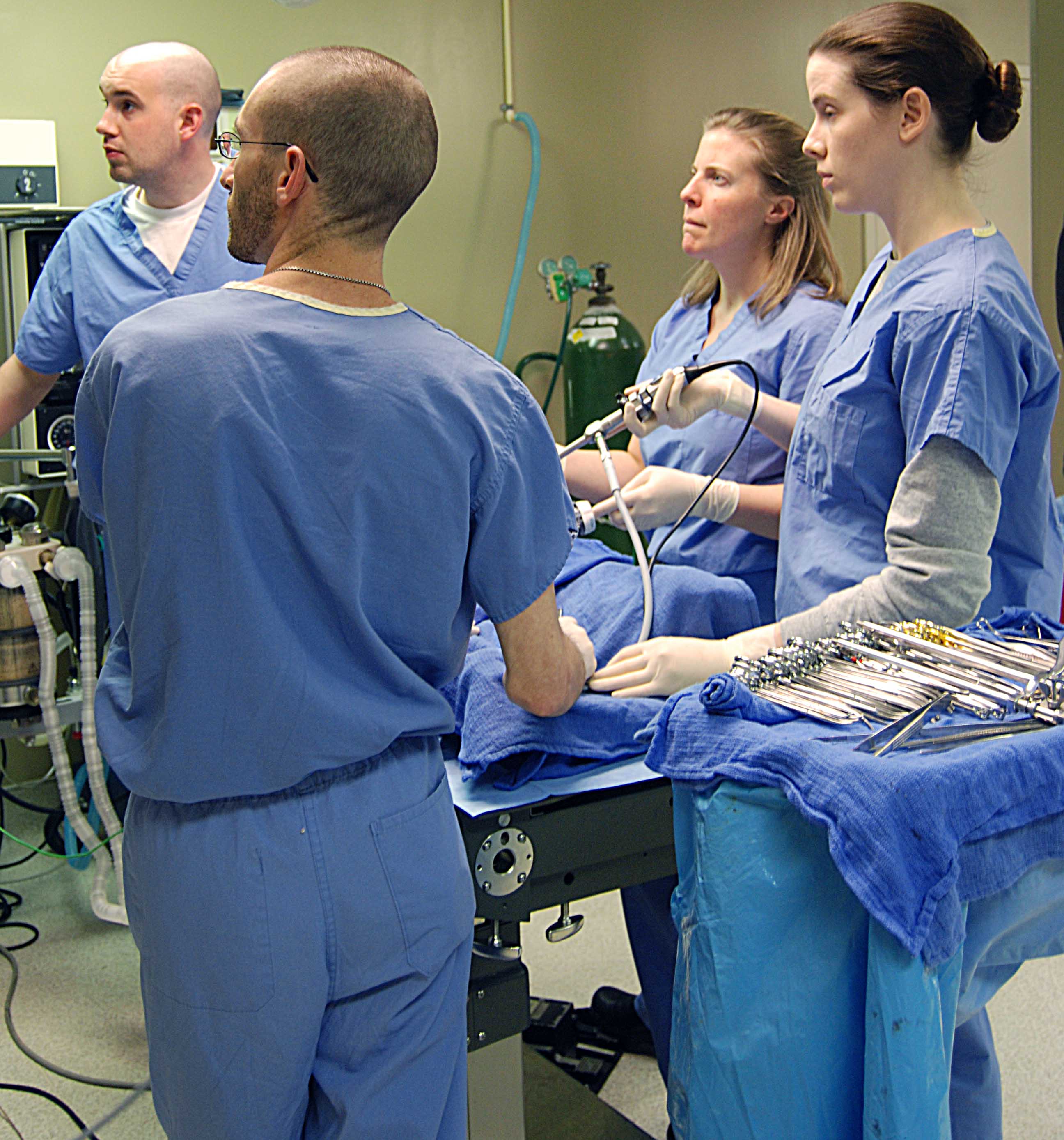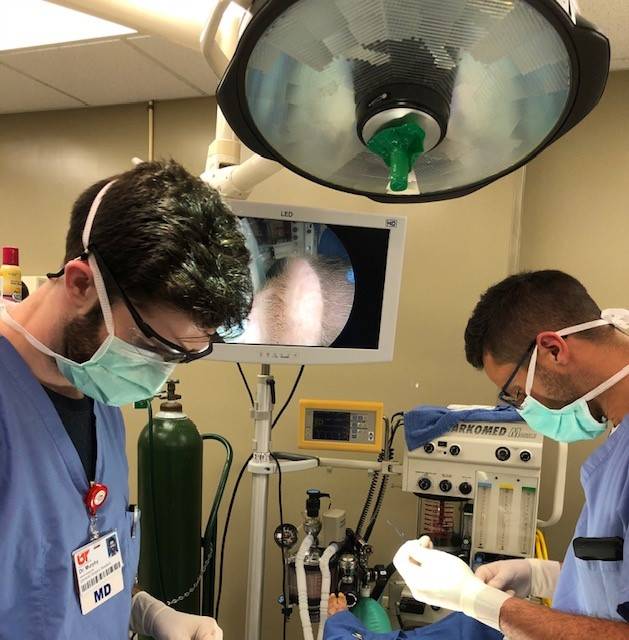 The high-fidelity manikin simulation area currently consists of three rooms that can be configured as an emergency room, trauma bay, operating room, and adult and neonatal ICUs.  All rooms have pan/tilt cameras and ceiling mounted microphones for valuable after action debriefing and review.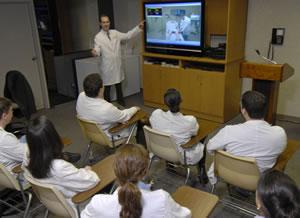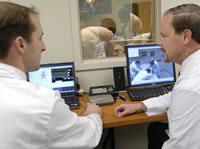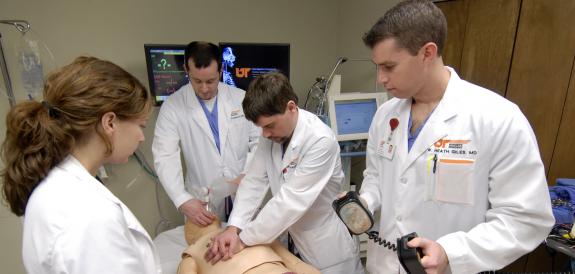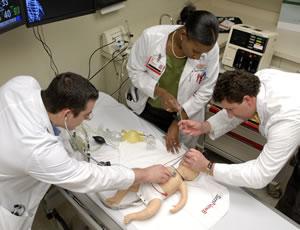 Control Room: The control room is centrally located to all simulation rooms. Instructors have the option to remotely guide their staff with the use of intercoms or by using a simulation microphone that mimics the patient's voice. The instructor can watch and listen to their staff on video monitors or through one way glass.
Classroom: Our classroom provides additional space for larger groups. Large groups can be divided and have one part of the group view the training sessions in real time on a large screen monitor until it is time for them to participate. The classroom is also used for the debriefing and review when the instructors facilitate a discussion by the participants regarding actions that were performed well, those that could be improved upon and alternative therapies/strategies.
For more information: 
For more information about the R. Phillip Burns Medical/Surgical Simulation Center Skills, you may:
Contact the Medical Director of Simulation Education at michael.carr@universitysurgical.com
Call the Office of the Dean of the College of Medicine at 423.778.6956,
Call the Department of Surgery Office at 423.778.7695.
Location
The UTHSC College of Medicine Chattanooga R. Phillip Burns Medical/Surgical Simulation Center is located on the first floor of the Whitehall Medical Building at 960 East 3rd Street, Chattanooga, TN.