Chattanooga Clinical Skills and Simulation Center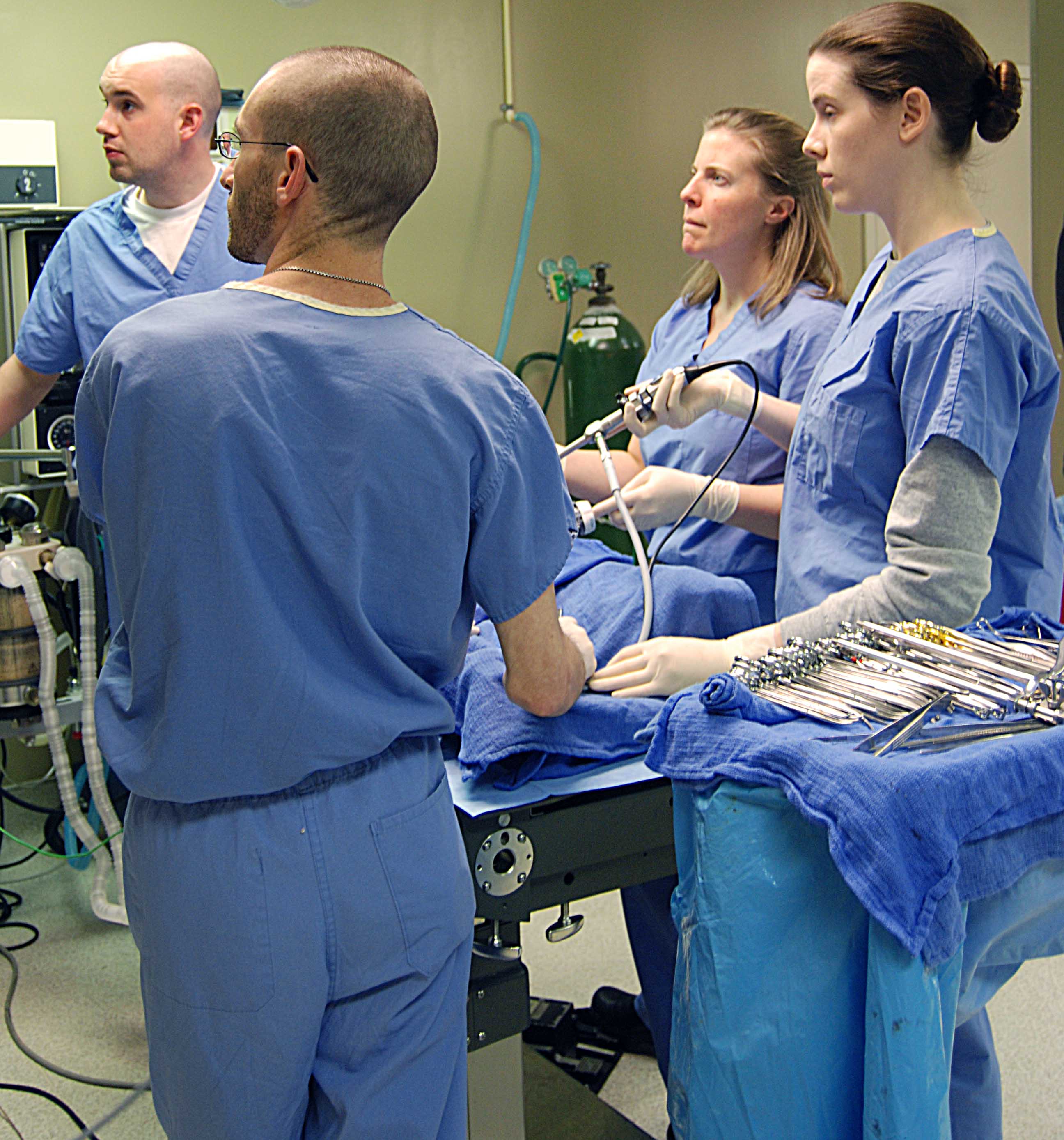 One of the unique elements of the UT College of Medicine Chattanooga is a state-of-the-art Clinical Skills and Simulation Center that houses both a surgical skills lab and a human patient simulation lab.  Both sections of this center provide an innovative and progressive facility with stimulating educational experience in a multidisciplinary learning environment in which residents, practicing physicians, and allied health professionals can train and learn to provide better patient care. Dr. Michael Carr is the Medical Director for the Clinical Skills and Simulation Center.         
"It is good to have this vital educational element available to our students, residents, and practicing staff at our institution," according to Dr. R. Phillip Burns, Professor and Chair of the Department of Surgery and original Medical Director for the Medical Surgical Skills Laboratory. "Skills training has become more and more frequently required by credentialing agencies such as the Residency Review Committee as an important part of medical education."
The Skills Lab has two state-of-the-art operating rooms (up to 12 beds), micro-surgery rooms and anatomical study room, and a classroom. Residents and practicing physicians are supervised in the acquisition of new skills and the practice of new medical techniques, including those involved with orthopaedic surgery and arthroscopy, anatomical study, surgical skills practice, microsurgery, and vascular procedures.  Chattanooga residents and fellows have early hands-on experience and practice the latest general and vascular surgical techniques. 
The Skils Lab facilities have enabled professors to teach new techniques and procedures including specialized courses such as Advanced Trauma Life Support, Pediatric Advanced Life Support, Laparoscopic Cholescystectomy, and GYN Laparoscopy Lasers. The Department of Surgery has even used the Clinical Skills and Simulation Center to develop an individualized training program to successfully rehabilitate physically impaired physicians.
The adjoining high-fidelity, human patient simulation lab is used to teach skills to all health care profesionals and students in a team environment.  This allows medical students, residents, faculty, nurses, paramedics, physician assistants, and other allied health personnel to work in an interdisciplinary patient environment to improve patient care skills.    
Studies have shown that simulation can be used to reliably measure and demonstrate resident competencies in acute care management. A simulation lab can take the form of a trauma bay, operating room, intensive care unit, emergency department, or a micro-surgery room. The accompanying classroom has audio visual equipment with computer-controlled cameras, and state-of-the-art multimedia features.
The newly opened Simulation Lab has four mannequins: adult SimMan 3G, infant, newborn, and female difficult delivery. The lifelike, electronically-controlled mannequins used in the simulation lab enable participants to practice integrated medical care. Also, other medical emergencies can be replicated, such as a drug use situation. The traditional method of bedside training does not give students as genuine an experience as working with virtual, although tangible, patients. The Simulation Lab utilizes a novel approach to education where not only medical care is taught, but an environment is created where interpersonal, teamwork, and patient-safety skills can be demonstrated and tested.
Location
The UTHSC College of Medicine Chattanooga Medical Simulation Center is located on 960 East 3rd Street, Chattanooga, TN. We are on the first floor of the Whitehall Medical Building in Suite 111b. 
Street view of Whitehall Medical Building (Click on "Get Directions" for driving directions)
The Facilities section will give you more details on how the Medical Simulation Center is currently being used.
Media
Click on the hyperlink to view a transcript (pdf file) of a WRCB news story about the Simulation Lab on January 25, 2009: WRCB Sim Lab Interview. 
View a video of the WRCB report on the Simulation Center. 
For more information about the Clinical Skills and Simuation Center, contact Michael Carr, MD, Medical Director, at Michael.Carr@erlanger.org.  
Phone:  423.778.2960 or leave a message with the Dean's Office, 423.778.6956, or with the Department of Surgery, 423.778.7695.
Our simulation area currently consists of three rooms that can be quickly transformed into an emergency room, trauma room, operating room, labor and delivery and an ICU. All rooms have pan tilt cameras and ceiling mounted microphones for valuable after action review.
Human Patient Simulators (HPS)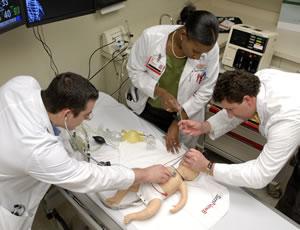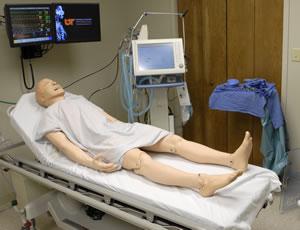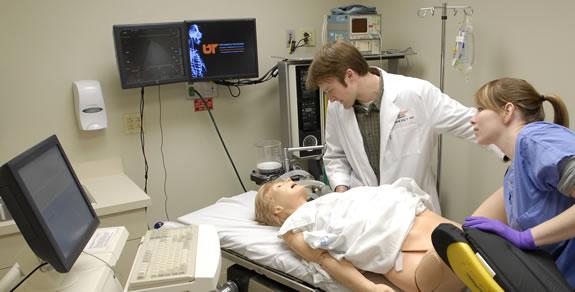 We also have the NOELLE difficult delivery simulator and Newborn HAL by Gaumard. All of our simulators will respond to treatments such as ventilations, intubations and shock, just to name a few.We currently use the Laerdal SimMan, SimBaby and SimNewB.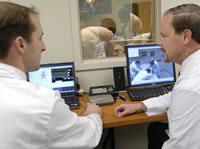 Control Room: The control room is centrally located to all simulation rooms. Instructors have the option to remotely guide their staff with the use of intercoms or by using a simulation microphone that mimics the patient's voice. The instructor can watch and listen to their staff on video monitors or through one way glass.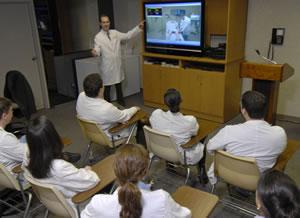 Classroom: Our classroom provides an added benefit for larger groups. Large groups can be split up and have one part of the group watch the training sessions on the large screen monitor until it is time for them to perform. The classroom is also used for the after action review where the instructor points out actions that were performed well and those that need to be improved upon.