Sara McHenry, MD, MBA, is originally from Jacksboro, Tennessee. She attended college at Carson Newman University where she completed her Bachelor's in Psychology and Biochemistry. She first became interested in quality improvement when she completed her undergraduate honor's research in occupational stress in psychiatric hospital employees. She went on to attend East Tennessee State University Quillen College of Medicine where she obtained her medical degree. While completing her degree, she had the chance to participate in multiple research projects including both local and national presentations. She spent a year on the American Academy of Family Physician board of Quality and Practice Enhancement where she learned about healthcare administration and practice environments. She also obtained her MBA from Carson Newman University before matching into UTHSC Psychiatry, where she serves as a member of the Resident Training Quality Improvement Committee. Sara decided to pursue the Healthcare Quality Scholars Program to deepen her research skills and gain a better understanding of healthcare disparities so that she can be both a better physician and advocate for her patients. In her spare time, Sara enjoys hiking, camping, cooking, and trying new beers with her partner, Kristina.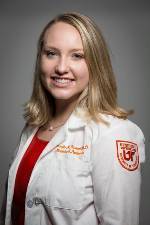 Jennifer Dannenberg, MD,  is from the small, rural town of Winchester, Tennessee. She didn't stray far from home for her undergraduate training at Sewanee, The University of the South, but she finally ventured across the state for her medical school training at UTHSC. She subsequently fell in love with Memphis and decided to stick around for residency as well. She is currently pursuing combined training in Internal Medicine & Pediatrics with the goal of providing primary care for all ages. She is hopeful that specific training in Quality Improvement will provide her with the skills to constantly re-evaluate and update her future medical practice in ways that will benefit her patients. In her spare time, she enjoys hiking with my husband and snuggling with her fur-babies!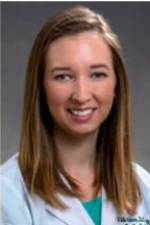 Nikki Caton, MD, is a PGY3 Family Medicine resident and Chief for the 2020-2021 academic year at UT-Jackson. She graduated with a mechanical engineering degree from Kettering University in Flint, Michigan and worked at Ethicon as an engineer before starting medical school at UNTHSC-TCOM in Fort Worth, Texas.  She is excited to pursue the Certificate in Clinical Investigation in order to increase her ability to ask good clinical questions and thus serve her patients better, as well as help teach rising medical students and residents.