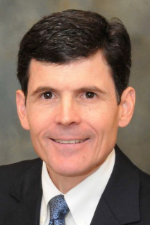 Jim Bailey, MD, MPH - Professor and Director
Dr. Jim Bailey serves as the Robert S. Pearce Endowed Chair in Internal Medicine, Professor of Medicine and Preventive Medicine, and Director for the Center for Health Systems Improvement at the University of Tennessee Health Science Center. He served as PI for a Center for Medicare and Medicaid Services Health Care Innovations Award-funded project to develop and evaluate the SafeMed care transitions model. He is principal investigator (PI) for the Patient-Centered Outcomes Research Institute-funded Management Of Diabetes in Everyday Life (MODEL) study. Dr. Bailey has served as PI for over 10 major grants and health systems improvement research initiatives and has over 70 journal articles, book chapters, and publications. His research appears in many peer-reviewed medical journals, including JAMA, Journal of General Internal Medicine, and Annals of Internal Medicine. His novel, The End of Healing: A Journey Through the Underworld of American Medicine, received a Benjamin Franklin Book Award for popular fiction. Dr. Bailey's ongoing research focuses on patient-centered approaches to improve health care delivery, quality of care, and health outcomes for people in medically underserved areas with multiple chronic conditions. He is particularly interested in primary care innovations, building multidisciplinary teams to address the needs of patients with obesity, diabetes, and multimorbidity, and health care delivery approaches that meet the triple aim of simultaneously improving the experience of care, improving the health of populations, and reducing costs.
email: jeb@uthsc.edu
phone: 901.448.2475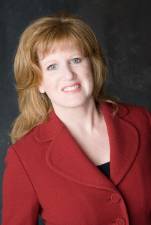 Susan Butterworth, PhD - Associate Professor (part-time)
Dr. Susan Butterworth has been in the health and chronic care management field for over 25 years. She received her masters degree in exercise physiology and her doctoral degree in adult education and training with a cognate in health promotion, both from Virginia Commonwealth University. She held a faculty position in the Health & Sports Science Department at University of Richmond, and later in the Schools of Medicine and Nursing at Oregon Health & Science University (OHSU). Dr. Butterworth's special area of expertise and research is the application of behavior change science into interventions in the healthcare setting. She has been awarded two NIH grants to study the efficacy and impact of health management interventions, has published multiple articles on the theory and outcomes of evidence-based practice, and is currently engaged in two clinical trials to test the efficacy of motivational interviewing-based health coaching. Dr. Butterworth is the founder of Chippenham Hospital's Wellness Center, University of Richmond's wellness curriculum, and the OHSU Health Management Services. She is a member of the Motivational Interviewing Network of Trainers (MINT) and provides introductory and advanced training courses on motivational interviewing for clinicians. 
email: sbutter1@uthsc.edu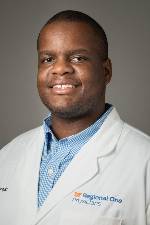 Chris Jackson, MD - Assistant Professor
Dr. Chris Jackson serves as serves as an Assistant Professor of Medicine and Associate Program Director of the Internal Medicine Residency Program at the University of Tennessee Health Science Center (UTHSC). A native of Augusta, GA, he studied Biology and Sociology at Emory University and received his Doctor of Medicine degree at the Medical College of Georgia. He completed his residency and a year as Chief Medical Resident residency at UTHSC where he joined the faculty in the Division of General Internal Medicine and the Center for Health System Improvement in 2019. Dr. Jackson's research interests focus on evaluating educational and quality improvement efforts to improve primary care practice, patient-centered health outcomes, and delivery of evidence-based medicine.
email: cjacks67@uthsc.edu
phone: 901.448.5814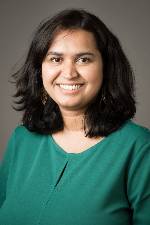 Satya Surbhi, PhD - Assistant Professor
Dr. Satya Surbhi is a health services researcher whose work focuses on developing and evaluating strategies to improve health care quality, reduce health care costs, and improve health outcomes among medically underserved patients with multiple chronic conditions. She is an Assistant Professor at the Center for Health System Improvement, College of Medicine at the University of Tennessee Health Science Center. Her current research focuses on addressing social and system-level barriers affecting optimal adherence to essential chronic disease medications in vulnerable high-need, high-cost patients. Dr. Surbhi received the 2019 Pharmaceutical Research and Manufacturers of America (PhRMA) Foundation Research Starter Grant in Health Outcomes. This grant funded study aims to address the major financial, transportation, and system-level barriers to medication adherence among high-need, high-cost Medicaid patients. She also serves as co-investigator for the Patient-Centered Outcomes Research Institute-funded Management Of Diabetes in Everyday Life (MODEL) study and the University-supported Collaborative Research Network (CORNET) award in health disparities. Additionally, she manages the Diabetes, Wellness, and Prevention Coalition (DWPC) Registry, which serves as a specialized registry to help improve care for people with diabetes and other chronic diseases in the Mid-South region. Dr. Surbhi has successfully published her research papers in several peer-reviewed journals, such as Journal of General Internal Medicine, Journal of Managed Care & Specialty Pharmacy, and Journal of the American Pharmacists Association. She currently serves as the academic editor for the journal PLOS ONE and invited peer-reviewer for more than 15 national and international journals.
email: ssurbjhi@uthsc.edu
phone: 901.448.4166