Application Process
The following are mandatory for application:
A completed Resident application form using the  ERAS

 

system.
Dean's letter and medical school transcript.
Three letters of recommendation from clinicians who have worked with the applicant during the past two years.
The University of Tennessee Health Science Center is an Equal Opportunity/Affirmative Action/Title VII/Section 504/ ADA employer. As such, it complies fully with Title VI and VII of the Civil Rights Act of 1964, Title IX of the Education Amendments of 1972, Section 504 of the Rehabilitation Act of 1973, the Americans with Disabilities Act and all other Federal Civil Rights statutes.
Applicants must be US citizens, permanent residents or foreign nationals eligible for J-1 visas. We do not sponsor H1-B visas.
ERAS 2023 Residency Application Timeline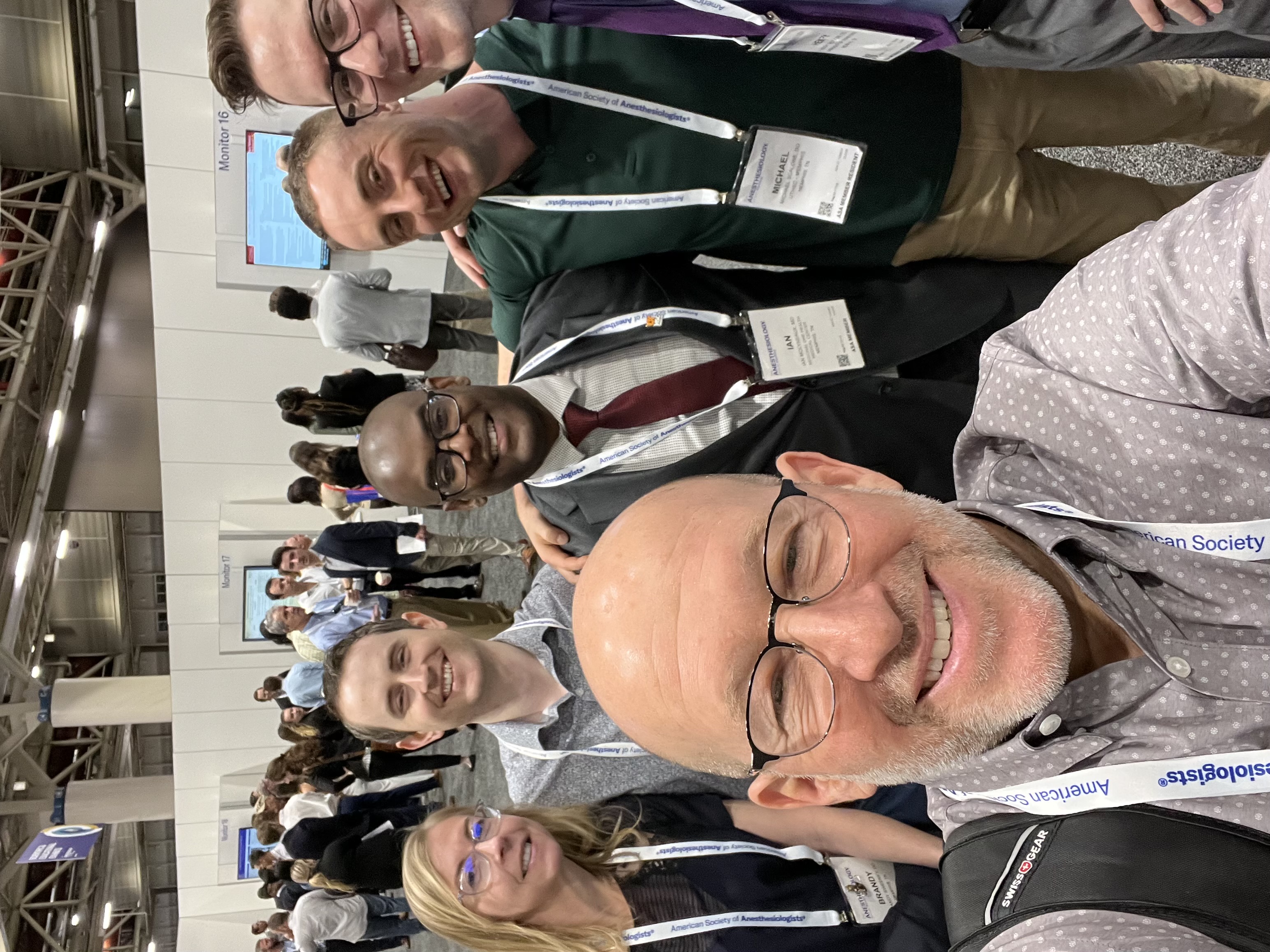 UTHSC at the ASA Annual Meeting
Optional Information
Certified copies of additional credentials (e.g., E.C.F.M.G. Certification)
Complete files will be reviewed by the Director of Education and two faculty members. Interviews will be based upon their recommendations
For further information, call 901.448.5893.
Chair's Welcome
Welcome to the University of Tennessee Health Sciences Department of the Anesthesiology! It's an exciting time to be a member of The Department of Anesthesiology at UTHSC. The University of Tennessee College of Medicine in collaboration with Regional One Health are in a dynamic growth period. We envision the University of Tennessee Health Sciences Center to be an innovator and a Center of Excellence in the Southeast. The Department of Anesthesiology is a key player in this process by being a collaborative partner in high quality clinical care, financial sustainability for the benefit of our patients and excelling in medical education and research. Being new to the department, I am proud to be associated with such an outstanding group of clinical providers, motivated educators and a residency group that is motivated and growing. Please check out our website and see why the Department of Anesthesiology at UTHSC is the hidden gem of the Southeast.
Mary Billstrand, MD, FASA
Program Director