Congratulations on Your Successful Fellowship Match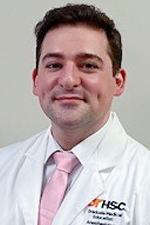 Alexander Nowicki matched to Emory's Multidisciplinary Pain Medicine Fellowship. Providing intensive training in the evaluation and management of pain.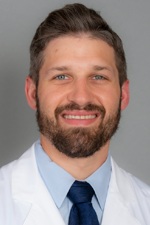 Kyle Struzyk matched to Cincinnati Children's Hospital Medical Center for Pediatric Anesthesia Fellowship and Pediatric Cardiac Anesthesia Subspeciality Training
Resident Spotlight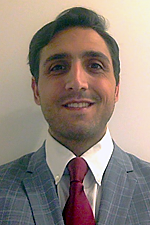 Cameron Garagozlo, MD 
PGY-3/CA-2

We are proudly featuring Dr. Garagozlo for the resident Spotlight again! We won't write anything special from our end, just read what the ICU fellows had to say about Dr. Garagozlo while he rotated in the ICU.
"Hey Dr. Molyneaux, I just wanted to let you know that Cameron is one of the best residents we have ever worked with! He is super helpful in managing the complex patients, he teaches the interns, he helps us set for lines and helps troubleshoot issues with procedures. He knows his limitations and therefore asks appropriate questions. He has made our lives so much easier as fellows and we will really miss working with when he leaves for his next rotation."
Dr. Garagozlo continues to demonstrate what being an exemplary resident physician means. We are proud to have him in our program and our patients are lucky to have a physician like him taking care of them! Keep up the good work Dr. Garagozlo!