Saint Francis Family Medicine Residency
The care of the ambulatory patient is the cornerstone of family medicine.
Housestaff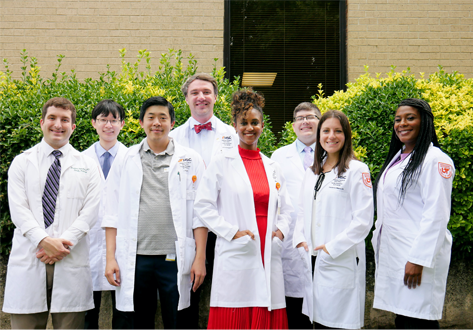 Chief Residents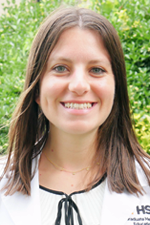 Dina Noureldine, MD
Bio
Hometown: Los Angeles, CA
Undergrad: University of Memphis
Medical School: St. George's University
What do I enjoy doing in my free time: I enjoy spending time with friends and family, trying out different restaurants, playing board games, watching TV and traveling. 
Interesting tidbits: I can read lips, I love cooking and baking and trying out different recipes.
What do I like about our residency: The program is unopposed with plenty of learning opportunities and has a strong commitment to underserved patients and a focus on Women's Health.
Career aspirations: Women's Health and Preventative Medicine, working and educating the underserved population.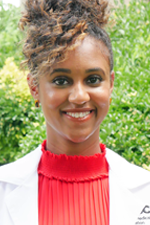 Christian Williams, DO
Bio
Hometown: Birmingham, AL
Undergrad: Fisk University
Medical School: Edward Via College of Osteopathic Medicine-Auburn (VCOM-Auburn)
What do I enjoy doing in my free time: During my free time I enjoy trying new restaurants (especially brunch places with friends), reading, trying new recipes, attending painting classes, doing group workout classes (Zumba, Pilates, etc). I also enjoy going to music and food festivals.  
Interesting tidbits: During Covid, I learned that I have an interest in gardening and growing house plants. If I weren't a physician, I'd probably be a chef or baker. Even though I don't currently have a pet, I love animals! I enjoy planning events and trips, decorating and interior design.
What do I like about our residency: I thoroughly enjoyed how kind and genuine everybody was on interview day. I also really like how this program promotes community healthcare service, focuses on serving the underserved, and incorporates a strong focus on women's health into the curriculum. 
Career aspirations: To work in an underserved urban area where I can truly practice community medicine. I also have an interest in women's health/obstetrics and preventative medicine