Message from the Director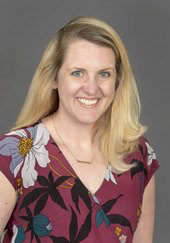 Dear prospective residents,
As a graduate of the University of Tennessee Health Science Center pathology residency program, I am honored and excited to take on the role of Program Director. The University of Tennessee has a long history of training pathologists who have gone on to work both here in Memphis and across the country. It is with great pride that I now have the opportunity to serve this program in developing the next generation of pathologist leaders.
Our program is a four-year ACGME-accredited anatomic and clinical pathology residency. We offer AP and CP rotations at a variety of training sites within the city so that our residents are able to experience several types of practice settings. These training sites have the united goal of moving residents into an apprentice role, where each resident takes increasing case ownership through graduated responsibility.
We want every resident completing our program to have strong diagnostic knowledge, but also to develop clinical acumen, leadership expertise, and the skills needed to pursue astute lifelong learning. Our residents go on to pursue a variety of fellowships and eventually practice in many different settings. Our program is proud of each of our graduates and ultimately aims to equip them all with the skills needed for excellence.
On behalf of our program, faculty, and residents, I invite you to learn more about us. We hope that you will consider our training program as you begin your career in pathology.
Sincerely,
Lauren C. King, MD
Residency Program Director
Department of Pathology and Laboratory Medicine
University of Tennessee Health Science Center
Memphis, Tennessee