Interview Selection
Positions are offered through the National Residency Matching Program (NRMP). All applications must be submitted through Electronic Residency Application Service (ERAS). 
A selection committee of faculty and chief residents reviews all potential candidates and makes decisions about who receives interview invitations. Our program is searching for candidates of all backgrounds who would be a great fit in our program. We prioritize individuals who demonstrate a track record of patient centeredness, kindness, empathy, diligence, and good communication skills.
Our interview invitations go out in waves and candidates will have the opportunity to schedule their preferred date through Interview Broker. We notify individuals of their status in our selection process on or around November 1.
Connections to our program and the Memphis area
We gladly welcome individuals from all regions into our program. Due to the limited number of interview slots that we have and our inability to interview all qualified candidates, we would love to know if you have particular connections to the greater Memphis area and/or the State of Tennessee. Please contact our program coordinator Amanda Roberts at arobe110@uthsc.edu if you would like us to know of any specific reasons why you are interested in our program.
A complete application consists of:
ERAS CV
Current Photograph
Personal Statement
Medical School Transcript
MSPE
USMLE or COMLEX Scores


A score for Step 1/Part 1 is required with submission of your initial application
Scores for both components of Step 2/Part 2 are encouraged to be available as early as possible, but are required prior to January 31st for an applicant to be considered for our rank list
We will consider all applications in a holistic manner, without firm requirements for specific USMLE scores

Minimum of three Letters of Recommendation, with one being from your Department of Medicine's chairperson or delegate

If you do not have access to a Medicine Department Chair, 3 to 4 letters of support from physicians or scientists with whom you have worked is acceptable
IMG Requirements
Due to the large number of highly qualified applicants that we receive, only a small number of international medical graduates are granted interviews. Please understand that if you email Dr. Bradsher directly requesting more information or expressing interest in our program, you will not receive a reply.
To be considered by our selection committee as an IMG applicant, one must have a passing score of 230 on the first attempts of USMLE Step 1 and Step 2 CK, and a passing score on the first attempt of Step 2 CS.
In addition, we require the date of graduation from medical school to be within the last three (3) years, or that an applicant must have worked as a physician in a clinical setting for at least two years out of the last five years. We do not require USMLE Step 3 when reviewing your application. 
To be considered for ranking, applicants must submit a valid ECFMG certificate by January 30th. We do not routinely sponsor J-1 Visas, and cannot sponsor H visas.
The Internal Medicine Program does not facilitate observerships or externship. 
ERAS 2020 Residency Application Timeline
Application Deadline
The application deadline is October 10. Applications received after the deadline will not be considered for an interview.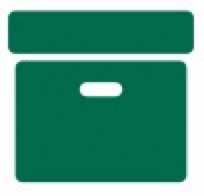 Suggestion Box
Preliminary Year Internship
We do not interview for our preliminary year internship, and do not have any special requirements for a department chair letter or other related application expectations that exist for Categorical Internal Medicine. We have existing commitments with the categorical and advanced programs at UTHSC that our preliminary year internship feeds into, e.g. Dermatology, Neurology, Ophthalmology, Radiology, and Radiation Oncology. You will receive more information from them if/when you are invited for an interview at the UTHSC programs that we have relationships with. For individuals who are interested in the UTHSC preliminary year program for one year and not in conjunction with a UTHSC PGY-2 program, we will have informal informational sessions about that process in January 2020. If you have special and specific ties to Memphis or UTHSC and are not a UTHSC College of Medicine student, please notify Toni Pearson with that information.
Interviews
Interviews are granted by invitation only. Our interview is designed to provide you with as much information about our program as possible while also giving us an opportunity to get to know you.
Interview Dates
Interviews are scheduled on Mondays, Tuesdays and some Thursdays from October to January. Interviews are not scheduled over the Thanksgiving, Christmas, or New Year's holiday seasons.
Hotel Accommodations
We understand that interviewing can become quite costly. We do not want cost to limit your ability to find the program that is right for you. With than in mind, we are happy to offer hotel accommodations free-of-charge to our out-of-town applicants for the evening prior to the interview day.
Hotel accommodations will provided for one night (room plus tax).
Applicants will be responsible for any incidental charges at checkout.
A hotel confirmation number will be emailed to you prior to your interview day.
An interview packet will be waiting for you at the hotel front desk. Be sure to ask for it when you check-in.
If for some reason you need to cancel your interview, we ask that you notify us at least 36 hours in advance to allow us to cancel your hotel reservation without penalty.
Night Before
On the evening prior to your interview day, we offer a dinner for you to meet the other applicants and get to know some of our residents. It is a relaxed environment, and we encourage all applicants to attend.  
The PreChiefs will pick up those staying at the Crowne Plaza Downtown at 6:30 p.m.  Let Bran Upchurch know if you are staying elsewhere in town and she will send you the address of the dinner location.
Interview Day
During the course of the day, you will interview with two faculty members and our Program Director. You will also have the opportunity to meet with with our current chief residents, rising chief residents, and a variety of house staff. You will also have the opportunity to see the city of Memphis via an engaging and fun professional tour, and explore some of our facilities, including the brand new CHIPS building.
The day will finish with lunch and presentation from the chief residents. We would hate to drag you through tours of all four of our hospitals, but check out this virtual tour video in advance. We are sure you will enjoy your day!