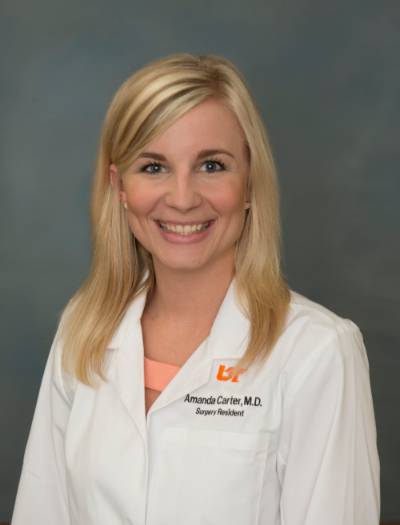 My name is Amanda Carter Threlkeld, and I am Urology Resident at  the UT College of Medicine Chattanooga. A big part of what drew me to this city was the strength of the program. As a medical student I spent one month with our faculty and chief resident and knew without question that my surgical training would be second to none at Erlanger. One of the main reasons I chose this field was the diverse array of procedures and problems I would face and I think our program exposes us to both general urology and the specialty fields very well. I have been able to see an incredible breadth of urologic practice in just a few months and feel so lucky to have so much one-on-one training with our faculty members. This program, and Chattanooga as a whole, is in a very exciting growing period right not, and I am very happy to be a part of that momentum."
Amanda Carter Threlkeld, MD, Urology Chief Resident (PGY-5)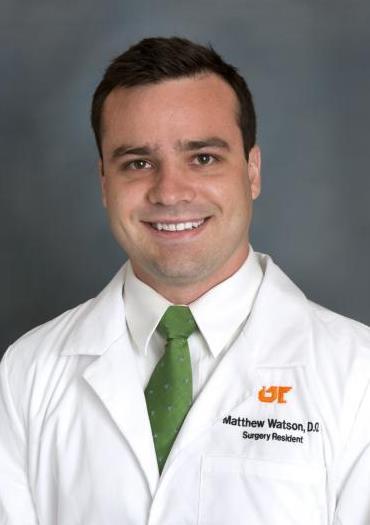 I chose UT-Chattanooga for my training due to the high operative volume and early adoption of new technologies at this program. To me these two aspects are the most critical and form the foundation of urologic surgical training. Moreover, I appreciated that being the only resident in my year would allow for more tailor-made teaching from the young and energetic attendings. All attendings are fellowship trained and in aggregate represent all subspecialties within the field of urology, which to me is important for learning the most up-to-date techniques. I recognized that coming to a program with a high faculty-to-resident ratio would afford ample clinical research opportunities and that I would be supported in my endeavors. This has allowed me to present at regional, national and international meetings and publish multiple papers. Furthermore, I knew that training at a fledgling program would allow me to have the greatest influence on the future direction of the program, which I find exciting. Additionally, Chattanooga is a cool, progressive and growing southern city, that is well positioned geographically for exploring the southeastern U.S. I had never lived in this region before and wanted to experience it. Overall, I am very pleased with my decision to train at UT-Chattanooga Urology.
Matthew Watson, DO – PGY-4 Resident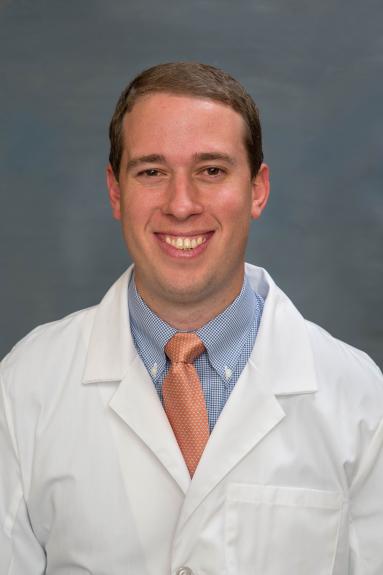 One thing that really stands out to me is the fact that every sub-specialty of Urology is represented in this program. I have enjoyed getting to know the residents, and was really drawn to the idea of playing a significant role in shaping the future of this growing program. 
David Thompson, MD – PGY-2 Resident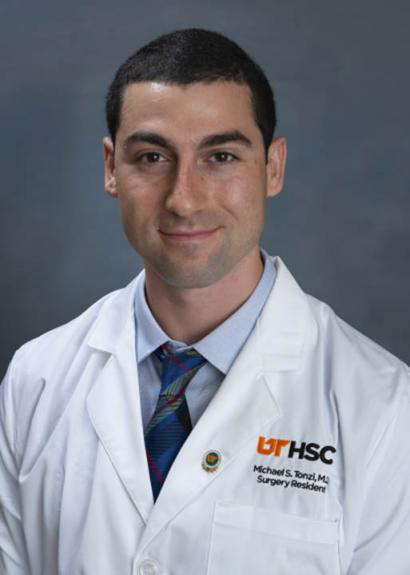 "Chattanooga Urology is the best of both worlds for me. Great depth and variety of surgical training, and excellent outdoor recreational activities. World-class climbing 15 minutes from the hospital!"
Michael Tonzi, MD – PGY-3 Resident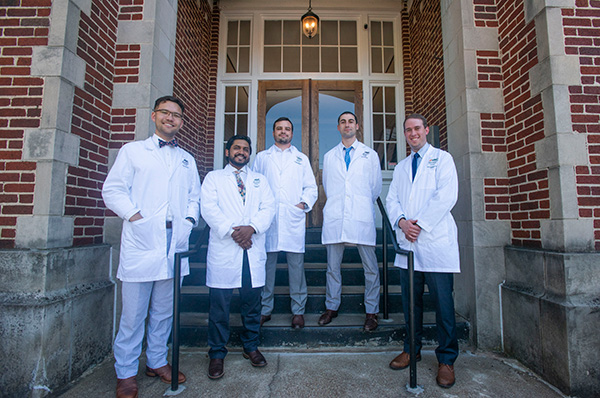 David Thompson, MD, Matthew Watson, DO, Amanda Threlkeld, MD, Michael Tonzi, MD, Sunny Roy, MD