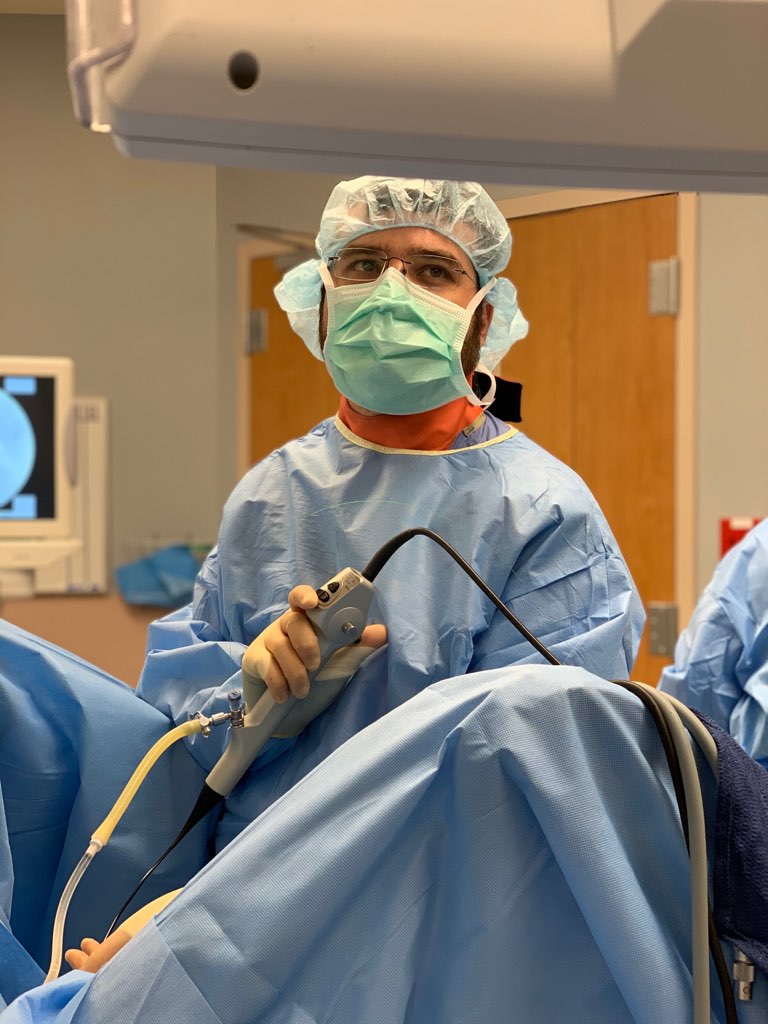 The Department of Urology at UT College of Medicine Chattanooga began in 2015 and has been awarded Full and Continued Accreditation by the ACGME. Our program is at full complement with five residents (one at each level). 
Due to changes in the ACGME urology program requirements, our program was approved as a five-year residency effective July 1, 2019. Incoming Urology Residents now begin in the program at the PGY-1 level. During the PGY-1 year residents spend an six months rotating through the Department of General Surgery in order to gain medical knowledge and surgical skills necessary for advanced urologic training throughout the residency.  
Our department is excited to see our program grow. Our Urology faculty are comprised of eight full-time urologists with seven who have completed fellowship training covering all subspecialties of urological education. They are a diverse group with experience in robotic, minimally invasive and laparoscopic procedures, urologic oncology, female urologic conditions, urologic reconstruction, male infertility, vasectomy reversal, erectile dysfunction, endourology, pelvic floor conditions, incontinence, stone diseases and pediatric urology including treatment of congenital and acquired urological conditions and diseases in children.
 Our GME Programs are based at the only academic medical center and major teaching hospital within a 70+ mile region -- Erlanger Health System. Our patient population is robust with regard to the full spectrum of urologic disease. This includes an underserved poor population that may often present with advanced untreated urologic disease not often seen in low-to-moderate volume centers. The experience gained by providing care for these patients further enhances resident education.
Overall Educational Goals and Objectives
To foster development in each trainee of positive humanistic and professional attitudes as essential ingredients of excellence in patient care.
To assure acquisition by each trainee of appropriate technical skills and an appreciation of surgical anatomy and physiology.