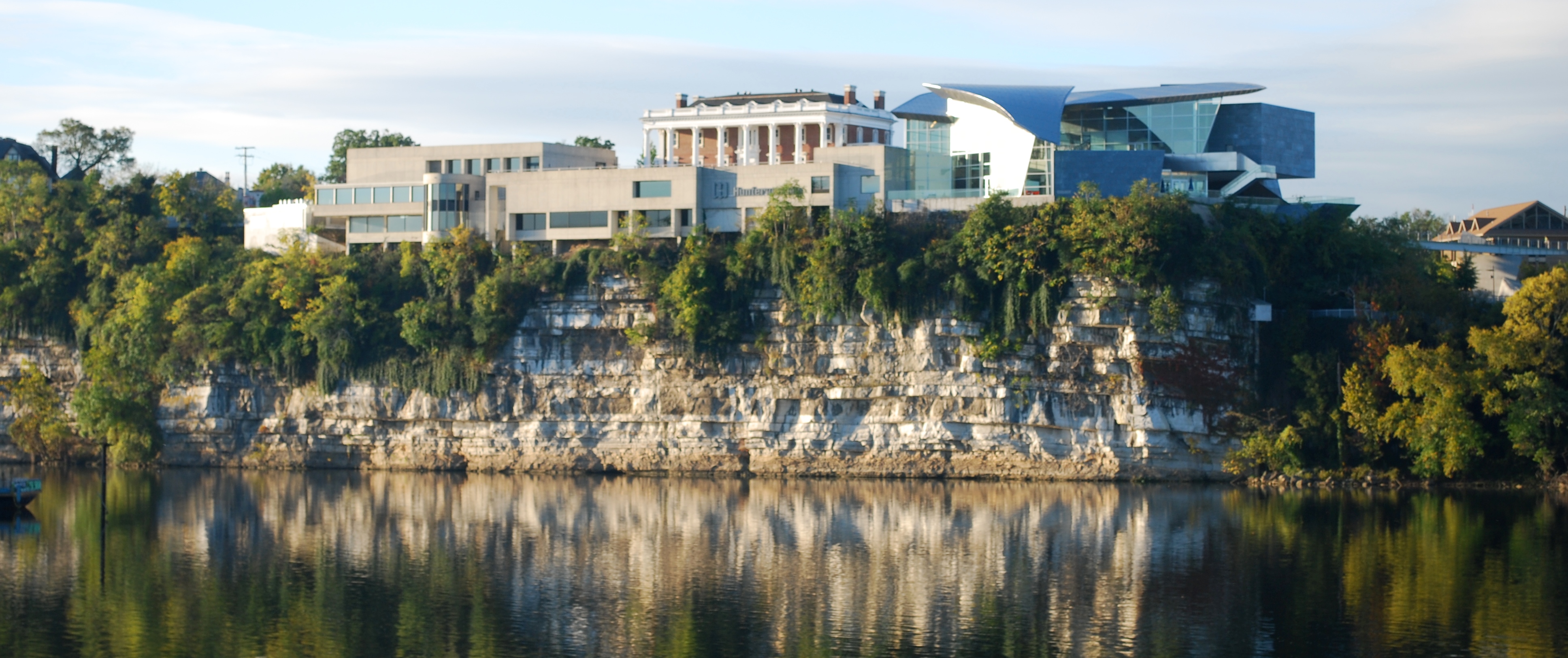 The Hunter Museum of Art and the Bluff View Art District in downtown Chattanooga overlooking the Tennessee River.
Virtual Interviews
Our program will continue to follow the recommendations made by the Alliance for Academic Internal Medicine (AAIM) regarding interviews for the 2023-24 recruitment season:
"Residency programs should conduct virtual interviews for all applicants, including learners at their own institution. Since safeguards cannot be guaranteed to maintain equity for applicants, AAIM recommends against in-person visits, including in-person interviews, open houses, or program-sponsored second looks."
General Information
We are offering 1 position this year, with a total complement of 4 fellows in the program.
Qualifications
Applicants to the UTHSC College of Medicine Chattanooga Gastroenterology Fellowship program must have successfully completed three years of postgraduate training in an accredited internal medicine residency program by June 30, 2024.
How to Apply
Applicants to the UTHSC College of Medicine Chattanooga Gastroenterology Fellowship program must participate in the National Residency Matching Program (NRMP) and apply through AAMC's Electronic Residency Application Service (ERAS). We do not accept any applications outside of the ERAS system.
All applications must be submitted via ERAS by September 1, 2023 and must include:
Curriculum Vitae
ECFMG Certificate, if applicable
USMLE Scores (including Step 3)
3 Letters of Recommendation
Personal Statement
Program Information
NRMP Program Code: 1689144F0
ACGME Program ID: 1444714243
Recruitment Process
The recruitment committee will begin reviewing applications for the 2024-25 academic year on September 1, 2023. Interview invitations will be sent to selected candidates through Thalamus in mid-September, with interviews taking place in early October.
There are a variety of factors we take into account when considering an applicant, including personal statements, letters of recommendation, USMLE Step scores, passion for the GI field, and more. We take a holistic approach to recruitment and look for candidates who are well-rounded, engaged, and excellent team players.
Please note that any materials sent outside of ERAS will not be considered as part of your application. While we encourage you to reach out with questions and concerns, please refrain from forwarding your application or supplementary materials to us via email.
Due to time constraints, we unfortunately are unable to notify applicants who were not selected for interviews. All candidates who have been selected for interviews will be notified no later than October 15.
ERAS 2024 Fellowship Application Timeline
For International Applicants
Based on University of Tennessee policies, we sponsor J-1 visas only for international fellows. We are unable to consider applicants who will need H-1B visa sponsorship.
Note: The Tennessee Board of Medical Examiners requires that applicants for license in Tennessee must be graduates either from LCME or AOA accredited schools or from international schools whose admission meet or exceed those of medical schools accredited by the Liaison Committee on Medical Education. The UT College of Medicine Chattanooga and its programs have determined that they will only consider applicants for student rotations or residency/fellowship applications who are from schools who meet these same criteria so they would be eligible for medical license in Tennessee after completing residency. The Board of Medical Examiners adopts the following list of accreditation bodies:
For more information about our fellowship program, please see "Quick Links" and "Videos, Photos, and Links" above to the right.
We hope you will consider our fellowship and look forward to receiving your application.
Quick Links
Videos, Photos, and Links