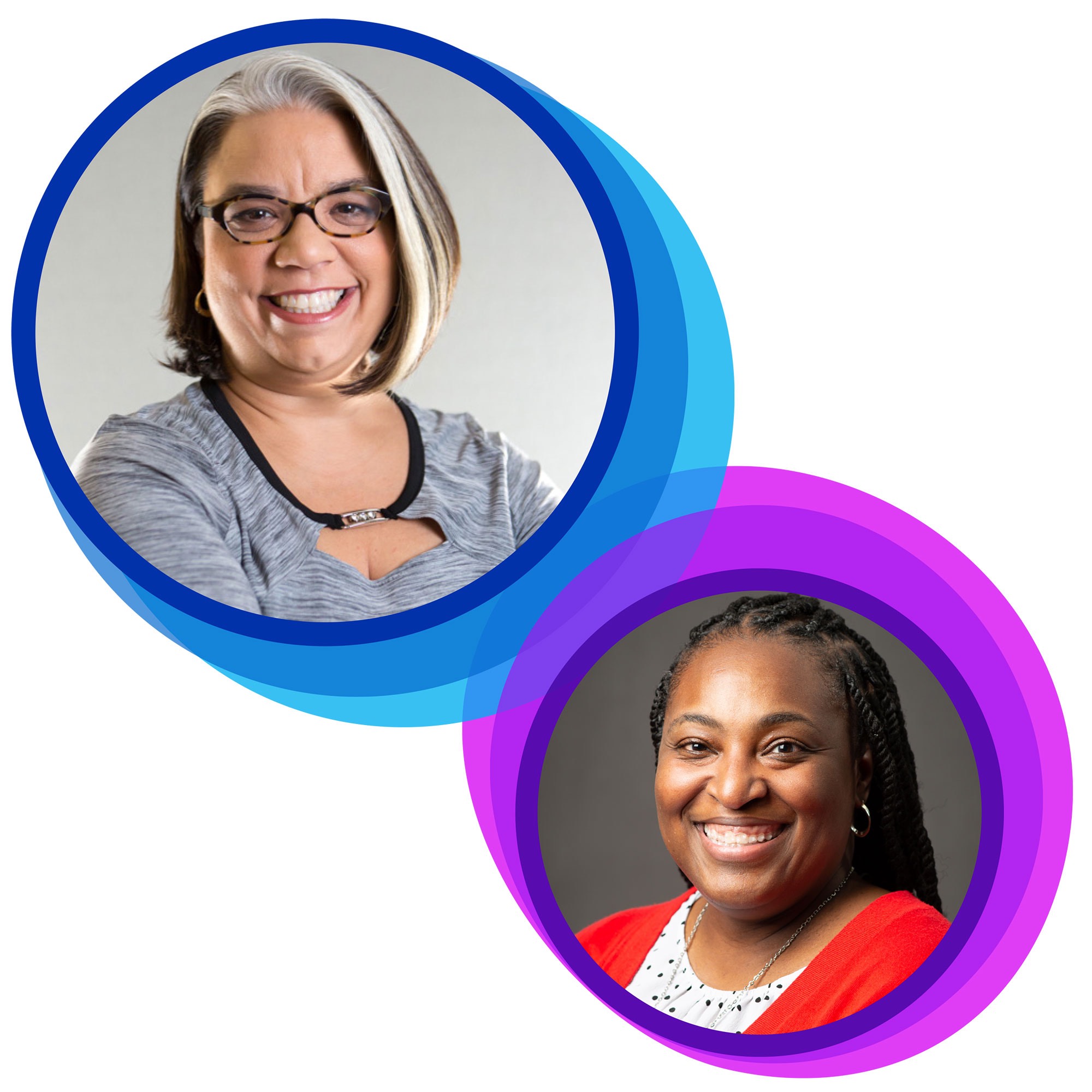 The Power of We Town Hall was an event held on February 22, 2023 that showcased the role of simulation education in helping learners provide equitable healthcare. We were able to have meaningful dialogue amongst UTHSC faculty, students and staff through a rich discussion and exploration about what it takes to intentionally create a more diverse and inclusive education environment and the opportunities simulation can provide toward making this happen.
We were honored to have one of the world's leading healthcare simulation education experts, Dr. Desiree Diaz, share her insight with our campus with her presentation, titled: "The label of 'other' – Do NOT judge me on the tonality of my skin!"
During the event, we premiered a documentary of the history and future of diversity, equity, and inclusion training efforts at UTHSC's Center for Healthcare Improvement and Patient Simulation (CHIPS) titled, "Putting Our CHIPS on the Table: Diversity, Equity and Inclusion Through Simulation."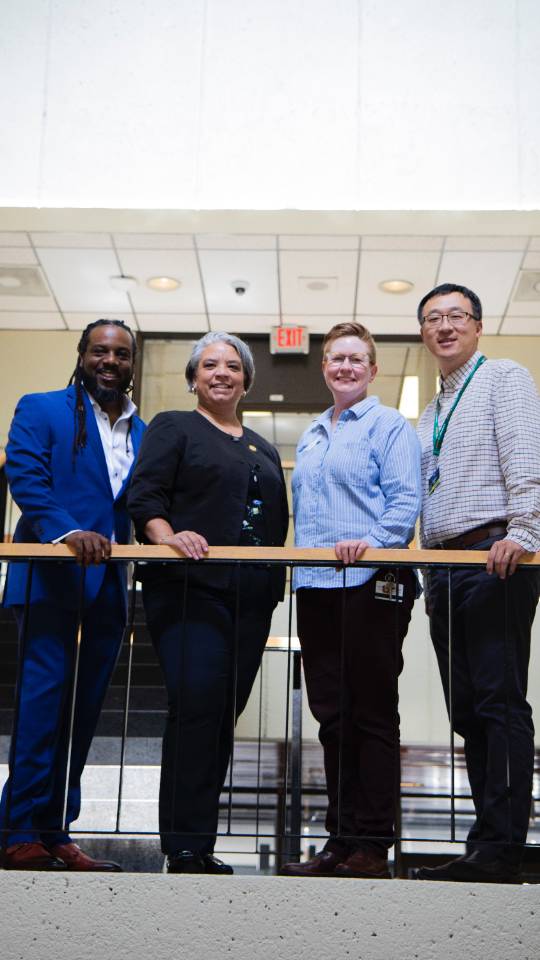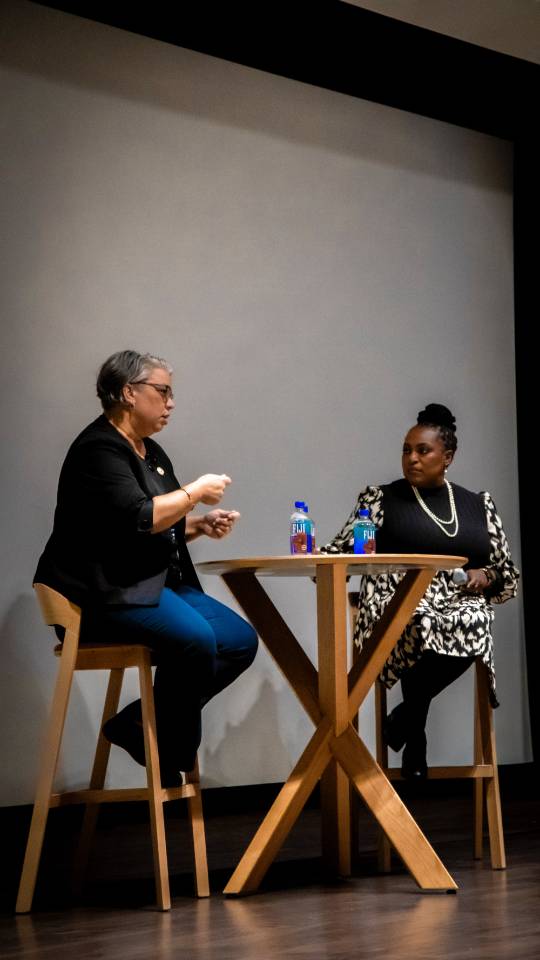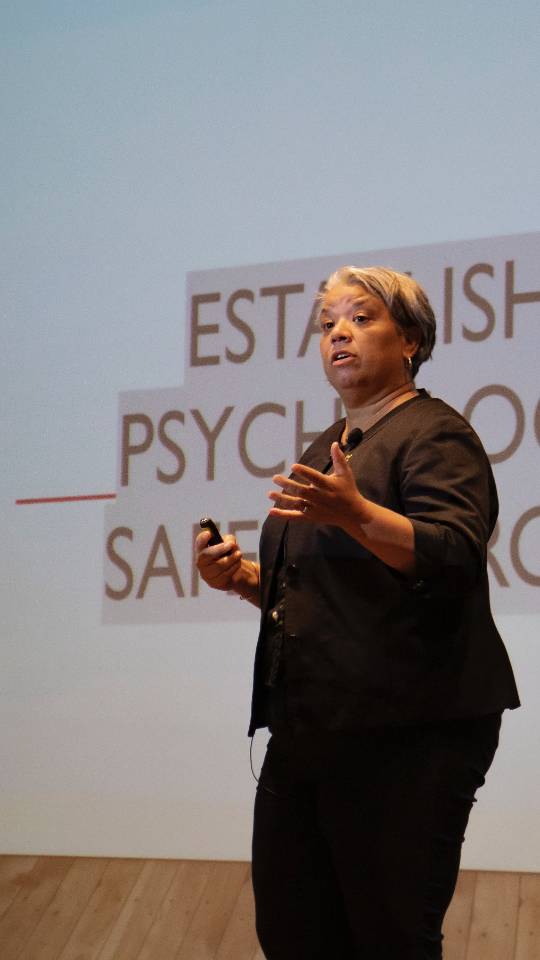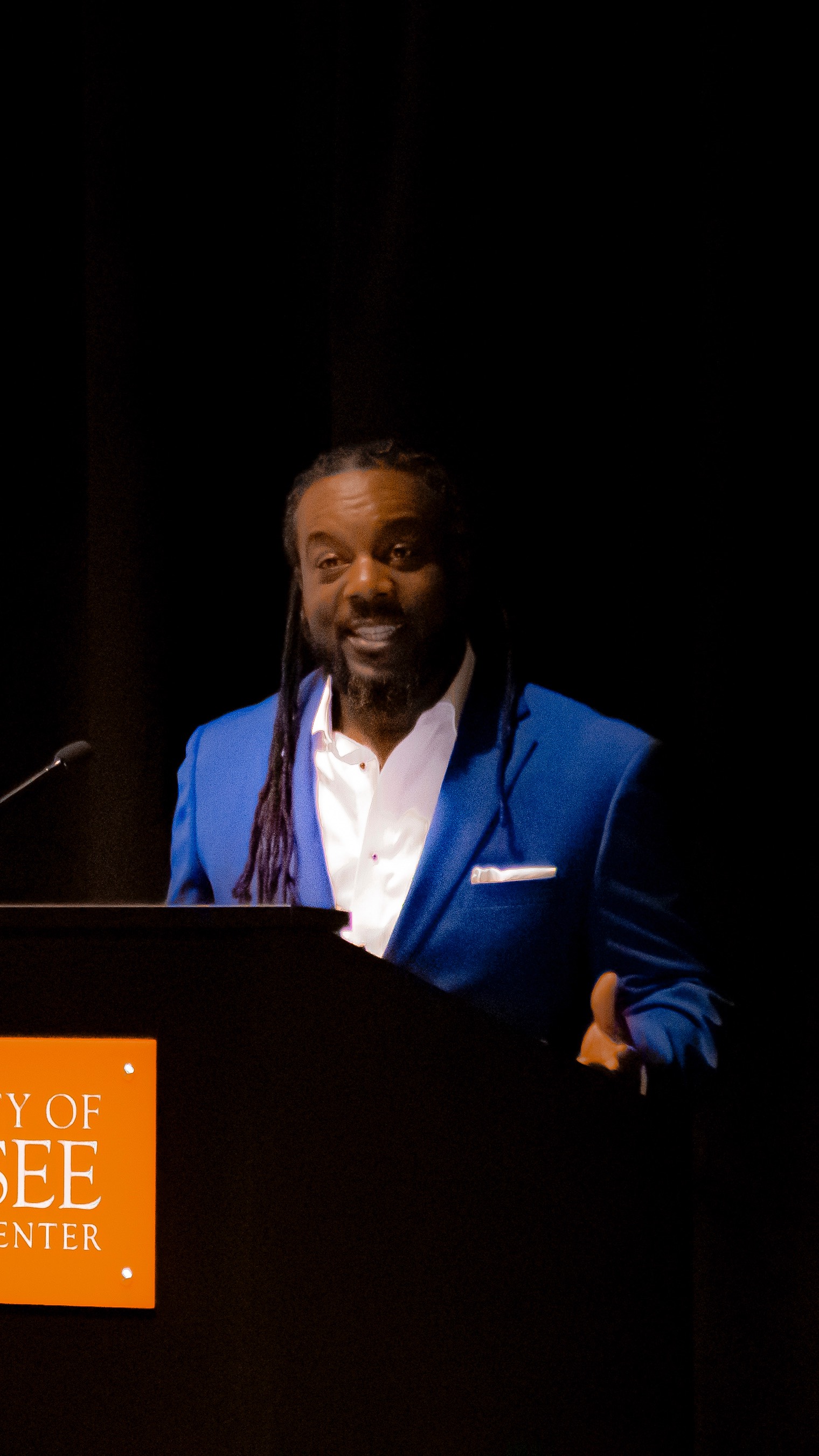 Presenter

Dr. Desiree A. Díaz,
PhD, FNP-BC, CNE, CHSE-A, ANEF, FAAN
Dr. Desiree A. Díaz is the Undergraduate Simulation Coordinator and an Associate Professor at the University of Central Florida. She completed a Post Doc from Johns Hopkins with Dr. Pamela Jeffries and focused on simulation pedagogy. Dr. Diaz creates tests and disseminates research on cutting-edge technologies, such as holograms, within the simulation community. She was recently elected to serve as President-elect of the International Nursing Association for Clinical Simulation and Learning (INACSL) and recently was inducted as a Fellow into the Simulation Academy.
---
Dr. NaKeshi "Nikki" Dyer is a native Memphian, certified psychotherapist who has been in the field of mental health for more than 25 years, and an Assistant Professor at the University of Tennessee Health Science Center College of Dentistry. She has a passion for facilitating conversations on topics pertaining to health disparities, bias, sexuality, gender, identity, diversity, equity, inclusion, and justice. Dr. Dyer believes that her work is her unique way to engage in social action. Rather it is influencing the matriculation of diverse pre-health students, contributing to the overall cultural competency of health professionals and the health care of underserved populations, or prioritizing relationship-building to design effective strategies for integrating wellness, diversity, equity, and inclusion practices into organizations, she values every opportunity to work with others to effect meaningful change.
Moderator
Dr. NaKeshi Dyer,
EdD, MS, BA, CTBWIC, NCC
---
Co-Producer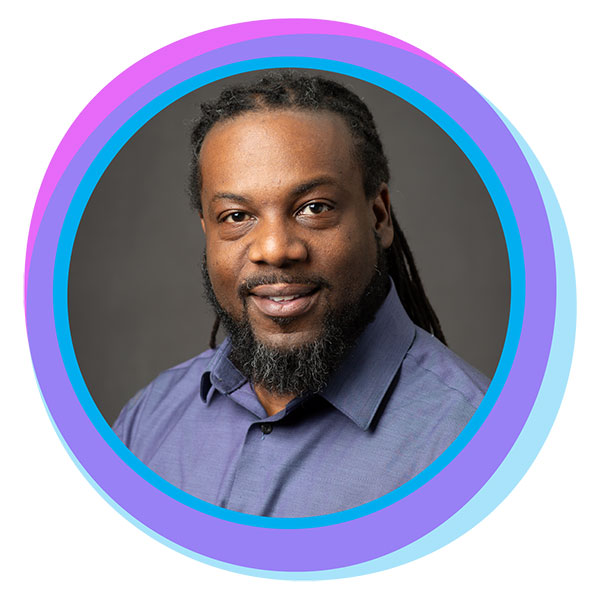 Tim Dotson, BA
Tim Dotson's first involvement in simulation-based training at UTHSC was as a standardized patient in the Kaplan Clinical Skills Center in 2014. Mr. Dotson joined the CHIPS team in May 2019 as a Standardized/Simulated Patient (SP) Trainer. A native Memphian and playwright, he brings years of theater, mentoring and teaching experience to the role of SP Trainer. In September 2020, he co-founded the Health Justice Collective on UTHSC campus composed of staff, faculty, and students to start dialogue and create action steps to reduce gaps in access, resources, and knowledge of healthcare. In May 2022, in collaboration with his CHIPS team, Dotson was the recipient of the Diversity, Equity and Inclusion Mini-Grant from the office of Inclusion, Equity and Diversity. Tim has a Bachelor of Arts in English from Tennessee State University. Mr. Dotson looks forward to serving CHIPS clients, taking advantage of his creativity, and broadening his knowledge in the world of healthcare simulation. 
---
Resources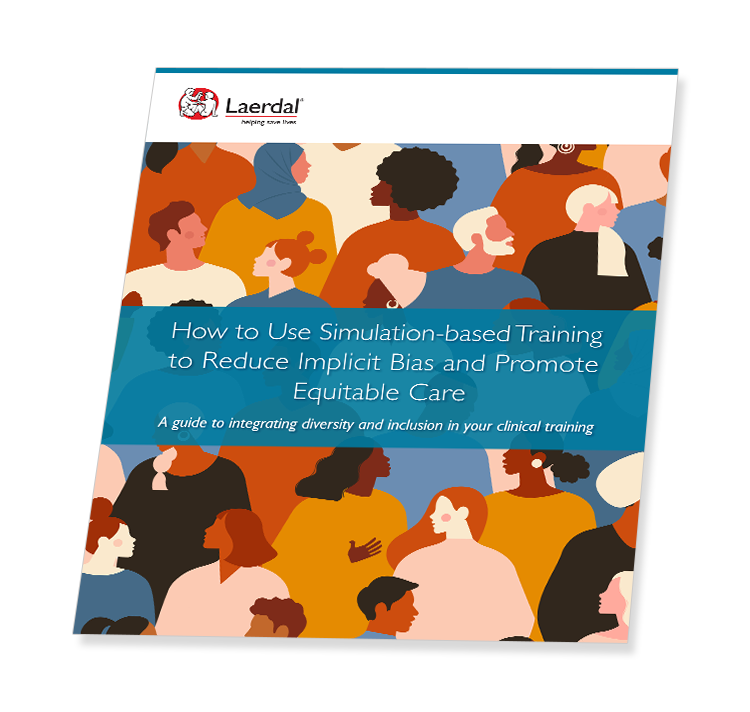 Free e-book
"How to Use Simulation-based Training to Reduce Implicit Bias and Promote Equitable Care" –  An e-book about how to integrate diversity and inclusion in your clinical training to promote equitable care practices. Produced by Laerdal, a company that develops products and programs for healthcare providers, voluntary organizations, educational institutions, hospitals, and the military worldwide. 
Project Implicit
Project Implicit is a non-profit organization and international, collaborative network of researchers investigating implicit social cognition, or thoughts and feelings that are largely outside of conscious awareness and control. It is the product of a team of scientists whose research produced new ways of understanding attitudes, stereotypes, and other hidden biases that influence perception, judgment, and action.
Association of American Medical Colleges DEI Resources
The AAMC works to advance diversity, equity, and inclusion (DEI) principles across the continuum of medical education. The tools, data, and publications listed here offer a view of the current DEI work in medical education being led by the AAMC and are organized according to this anti-racism framework.

Native Governance Center
Native Governance Center is a Native-led nonprofit dedicated to assisting Native nations in strengthening their governance systems and capacity to exercise sovereignty. This includes a guide about Land Acknowledgement and action steps for supporting Indigenous communities.

Native Land Digital Map 
Native Land Digital strives to map Indigenous lands in a way that changes, challenges, and improves the way people see history and the present day. We hope to strengthen the spiritual bonds that people have with the land, its people, and its meaning.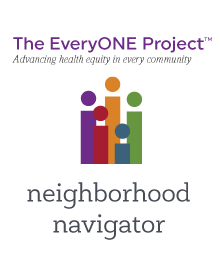 Neighborhood Navigator
The EveryONE Project Neighborhood Navigator offers you screening tools to identify patients' social needs and address health equity in your practice. Use this interactive tool at the point of care to connect patients with supportive resources in their neighborhoods. It lists more than 40,000 social services by zip code.

Clínica Esperanza
Clínica Esperanza is a primary care clinic that serves the uninsured, Hispanic/LatinX adult population of Memphis. Our primary goal is to provide access to quality healthcare and improve the health literacy and overall health of our great community. With the support of Christ Community Health Services and their clinical space on Broad Ave, Clínica has helped meet the medical needs of hundreds of patients. The clinic is run entirely by student and community volunteers within the City of Memphis.
Email: Clinica Esperanza
Clinic Location: (In the Christ Community Building) 2861 Broad Ave Memphis, TN 38112
Articles, Papers, Podcasts

UTHSC Campus Groups and Resources
Office of Student Academic Support Services and Inclusion Student Resource Guide
The Office of Student Academic Support Services and Inclusion serves the University of Tennessee Health Science Center students through services and resources to enhance learning, coping and student performance.
STUDENT RESOURCE GUIDE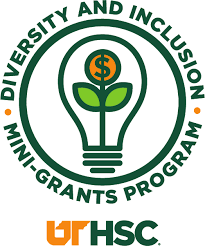 The producers of this town hall thank the UTHSC Office of Inclusion, Equity, and Diversity
for the support to present this event through the Diversity and Inclusion Mini-Grant program.
OIED