Trina Barrett DNP, RN, CNE, CCRN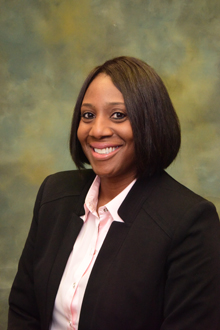 Assistant Professor
920 Madison, #1061
Memphis, TN 38163
901.448.1886
tbarret7@uthsc.edu
Dr. Trina Barrett joined the College of Nursing faculty in November of 2012.  She earned her Master's degree in Nursing Education in 2009 and received her Bachelors of Science in nursing degree in 2005 both from Union University.  Her teaching responsibilities include providing both clinical supervision and didactic instruction in the Acute Care/Gerontology, Adult Health an Internship courses.  Additionally, her teaching responsibility includes teaching EKG analysis throughout the BSN curriculum.  Her nursing career started at the Regional Medical Center Intensive Care Unit in 2001.
She currently has a certification in Acute and Critical Care Nursing Adult (CCRN).  Additionally she has a Certification in Nursing Education (CNE).  She is an active member of the American Association of Critical Care Nurses (AACN) and Sigma Theta Tau International (STTI) Honor Society.  She is currently a board member of the Beta Theta-at-Large Chapter. 
Ms. Barrett received the Student Government Association Executive Council (SGAEC) Excellence in Teaching Award (2013-2014) and was nominated for the SGAEC Excellence in Teaching Awards (2012-2013).
Publication
Barrett, T., (2015, May/June).  Why are we prolonging QT interval monitoring? Dimensions of Critical Care Nursing, 34(3), 130-133.