The UTHSC College of Nursing is an accredited organization of the American Nurses Credentialing Center (ANCC) Accreditation Program that uses evidence-based ANCC criteria to plan, implement and evaluate high-quality Nursing Continuing Professional Development (NCPD) activities. 
The goal of the College of Nursing NCPD Unit is to plan and offer professional development opportunities to individuals for continued personal and professional growth.
Upcoming Events
2021 William Cashdollar Distinguished Visiting Professorship
"Strategies to Support HealthCare Providers During the COVID-19 Pandemic"
Nov. 5, 2021, 9:00 am-12:00 pm via Zoom. Register online at: https://cenow.uthsc.edu/2021cashdollardvp.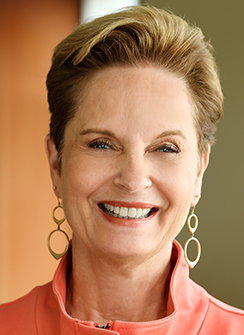 Cynda Hylton Rushton, PhD, RN, FAAN, is the Anne and George L. Bunting Professor of Clinical Ethics in the Berman Institute of Bioethics and the School of Nursing at Johns Hopkins University, with a joint appointment in the School of Medicine's Department of Pediatrics. A founding member of the Berman Institute, Dr. Rushton co-chairs the Johns Hopkins Hospital's Ethics Consultation Service. Dr. Rushton is also an internationally recognized expert in ethics and palliative and end-of-life care. In 2001, she received the American Association of Critical-Care Nurses Pioneering  Spirit Award for her work in advancing palliative care across the life-span. In 2008 and 2014, Dr. Rushton was honored as one of Maryland's Top 100 Women.  She is also an American Academy of Nursing's Edge Runner and in 2014 received the Milestone Award for Bioethics Leadership from the Centre for Health Care Ethics at Lakehead University. Dr. Rushton is a Fellow of the Hastings Center and the American Academy of Nursing. 
About the Nursing Professional Development Unit
Recent Event Recordings