NightinGala and Nurse Hero Awards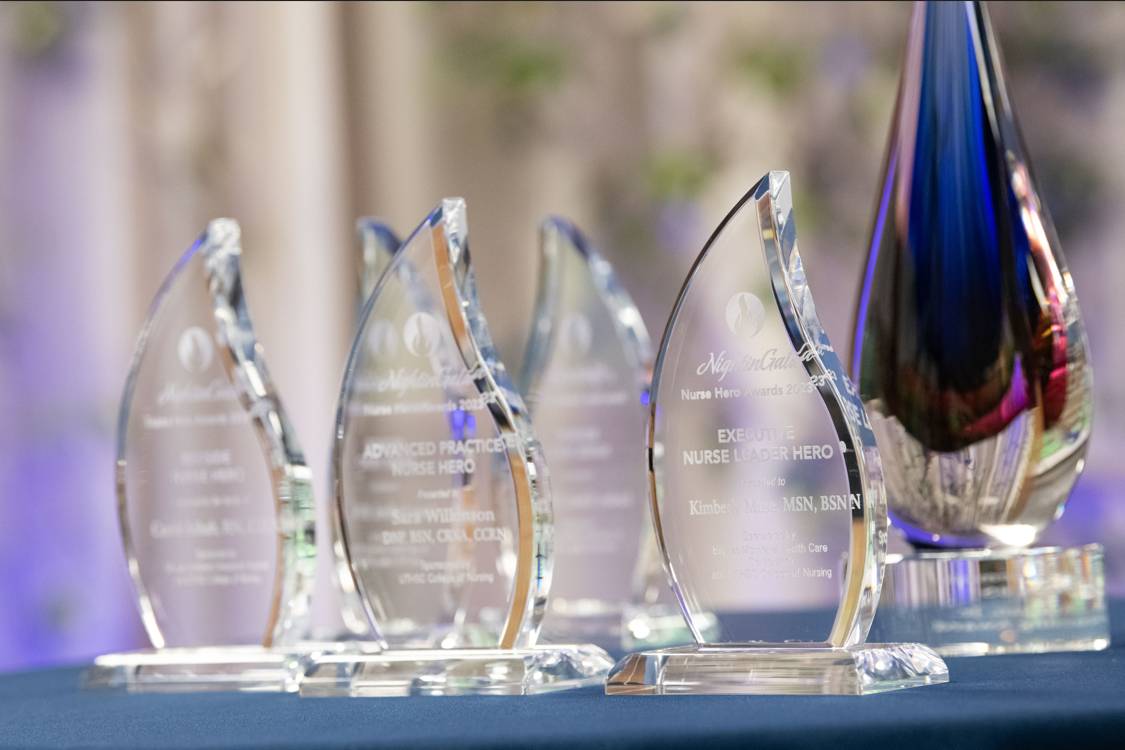 The 2023 NightinGala and Nurse Hero Awards honored the heart of nursing May 5 at The Great Hall and Conference Center in Germantown. The event was the seventh annual recognition of Nurse Heroes and celebration of the nursing profession hosted by the UTHSC College of Nursing.
We recognized Nurse Heroes in the following categories: Bedside Nurse Hero, Advanced Practice Nurse Hero, and Nurse Leader Hero. The winner of the Dr. John W. Runyan Jr. Community Nursing Award was also recognized. The event, which kicked off National Nurses Week, included live music, dinner, dancing, and a silent auction. Nursing has been recognized as the most trusted profession in the U.S. for 22 years in the Gallup Poll.
LEARN MORE ABOUT THE 2023 NURSE HEROES
Celebrating Nursing
Nearly 250 people attended the 2023 NightinGala.
Guests enjoyed musical entertainment by The Dentones.
Recognizing our Sponsors