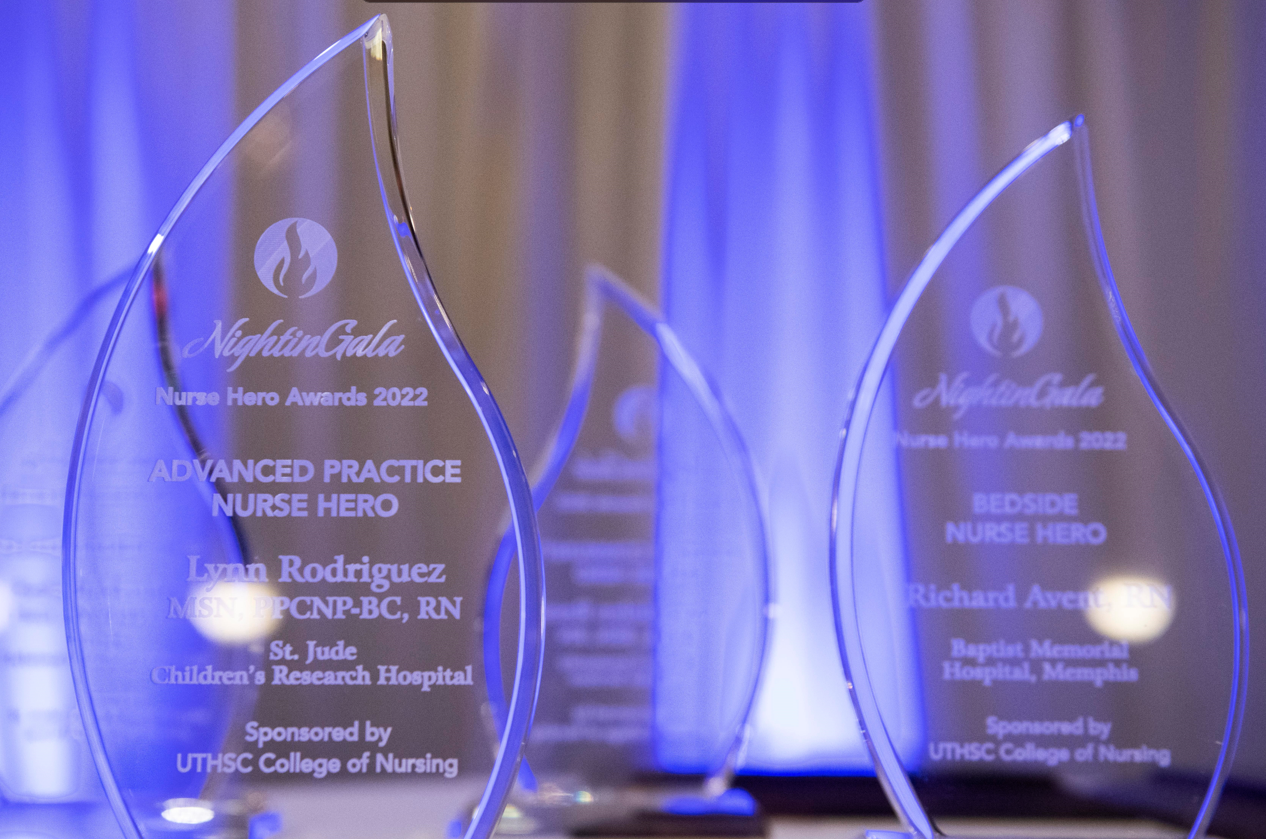 We would like to thank all who attended the 2022 NightinGala on May 6 at the Hilton Memphis, and we would like to congratulate the winners of the Nurse Hero Awards and the Runyan Community Nursing Award. It was wonderful to see so many people together to celebrate nursing.
An article about the award winners is posted below. They included Richard Avent, BSN, as Bedside Nurse Hero, Gwen Reese, MBA, BSN, as COVID-19 Community Nurse Hero, Lynn Rodriquez, MSN, PPNP-BC, RN, as Advanced Practice Nurse Hero, and Belinda Mandrell, PHD, RN, PNP, FAAN, as Nurse Leader Hero. The winners of the Runyan Community Nursing Award were Associate Professors Christian Ketel, DNP, RN, FNAP, and Carrie Plummer, PhD, ANP-BC, of Vanderbilt University School of Nursing. Read the full story. 
Celebrating Nursing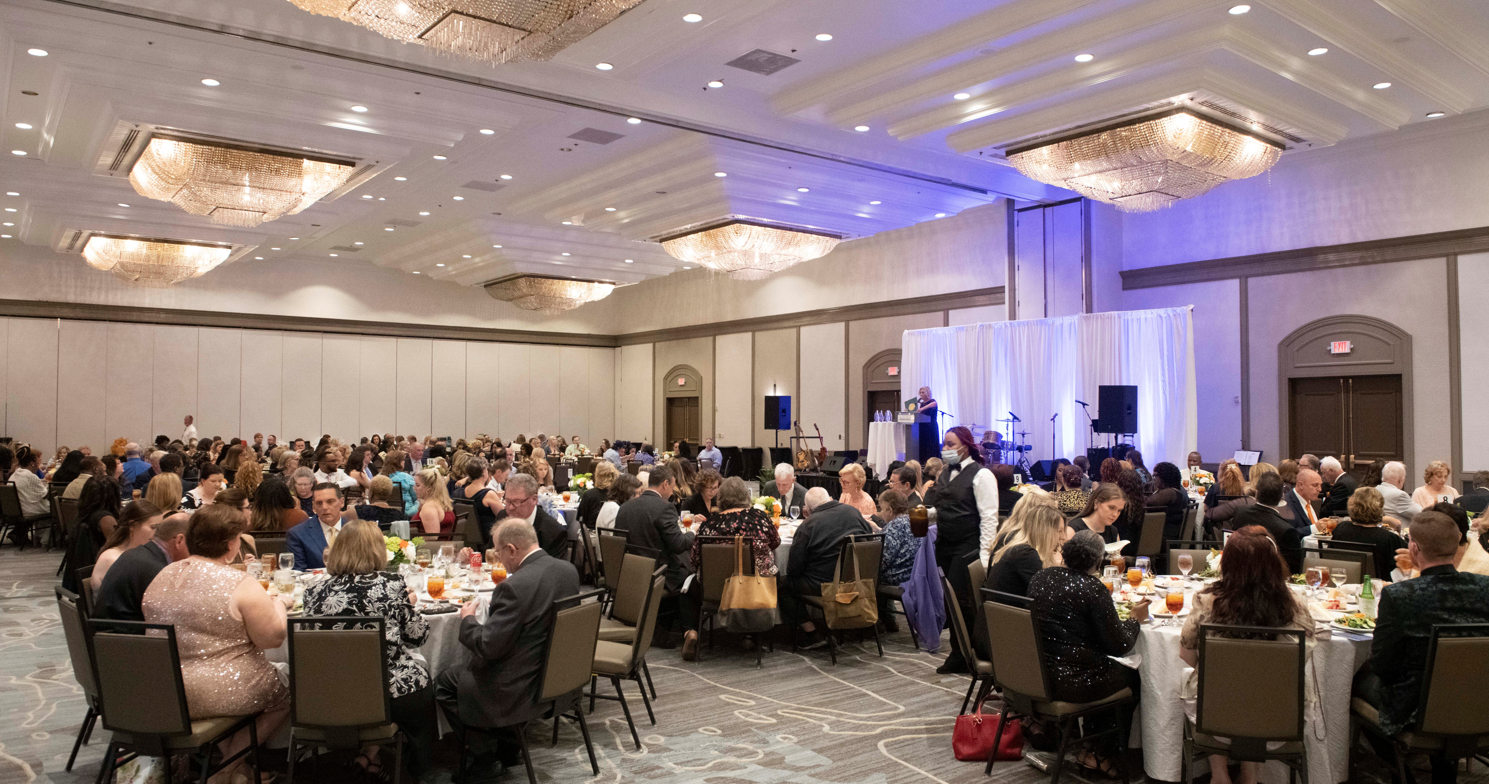 Nearly 250 people attended the first live NightinGala in two years.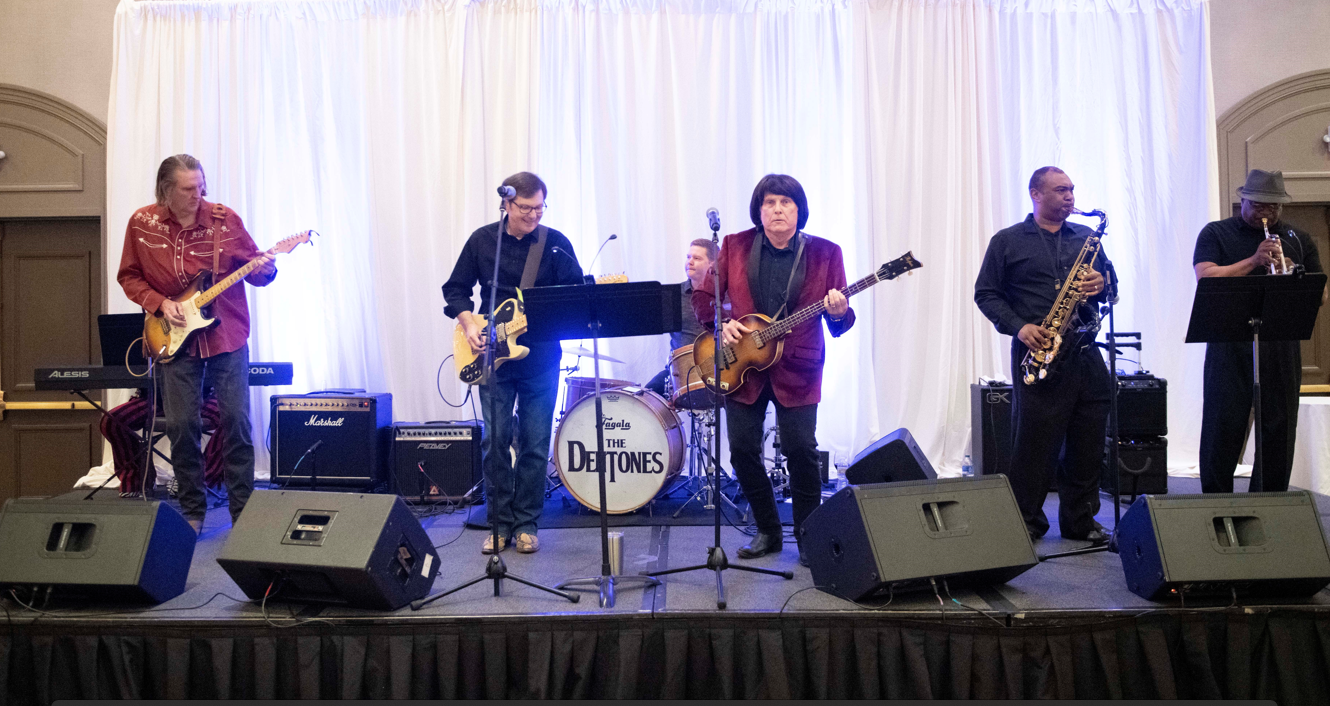 Everyone enjoyed musical entertainment by The Dentones from UTHSC.
Recognizing our Sponsors