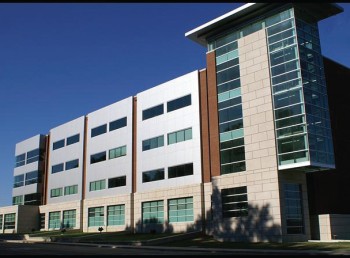 Opened in 2007, the Cancer Research Center is the Mid-South's only adult cancer research facility, housing 32 research laboratories and more than 65 scientists.
UTHSC, The West Clinic and Methodist Healthcare have formed a partnership to transform Mid-South cancer care and develop a fully integrated Comprehensive Cancer Center: The University of Tennessee West Cancer Center, part of the Methodist Healthcare family.
Fellows are expected to complete a minimum of one research project, leading to abstract publication, or develop a full IRB approved protocol during their training. Research efforts will vary a great deal depending on the fellow from a very few months up to 18 months dedicated time, depending on interest and funding.
Fellows will choose a mentor early in their first year and learn research methodology in practical ways by developing and pursuing a project of interest. Large patient data banks are available to review questions of interest. Our program is linked with a multi-institutional national research network (ACORN) which provides the opportunity to design investigator initiated clinical trials. The University of Tennessee and St Jude's research hospital provide pathways toward bench and translational research as well.