Memphis VA Medical Center (VAMC)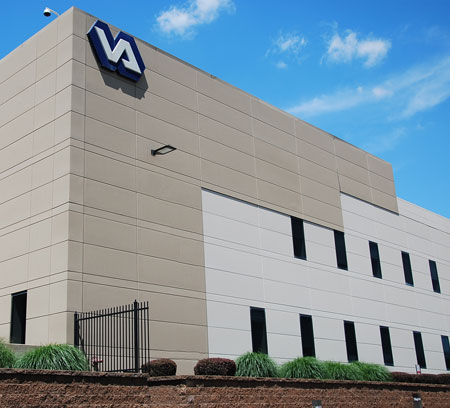 Address: 1030 Jefferson Avenue, Memphis, TN 38104
Phone: 901.523.8990, ext. 6874
Section Chief Contact Information: Dr. Alva Weir

VAMC's journey began in 1922 and it has proudly been improving the health of the men and women who have served our nation. It currently serves more than 196,000 veterans living across 53 counties in Western Tennessee, Northern Mississippi and Northwest Arkansas areas. VAMC has for mission to honor America's veterans by providing timely, quality care; outstanding customer service; dedicated continuous education to health care providers in training, and improvement in health care outcome through its research pipelines. The Hematology/Medical Oncology Service includes four Hematology/Oncology faculty, a nurse practitioner, oncology pharmacist,  two cancer care coordinators and four nurses dedicated to chemotherapy administration. Additional services dedicated to our patients include nutrition, psychology, palliative care, radiation oncology and surgical oncology.  Most oncology patients are managed through multidisciplinary tumor conferences. Multiple IRB approved protocols include research into health care disparity, hepatocellular carcinoma, prostate cancer, health care management. Patients are offered participation in an expanding platform of clinical trials.

Relationship with UTHSC and the Division: 
VAMC has been a partner of strength, and it is an integral part of UTHSC education and research programs. VAMC is a major center for fellow education with continuity clinics and consultation rotations, palliative care and pharmacology rotations. Medical students and residents regularly rotate through clinics and consultation services. UTHSC faculty members staff nearly all of Memphis VA Medical center.
Dr. Alva B. Weir III, MD, Professor of Medicine UTHSC and Section Chief of Hematology Oncology at VAMC, is the program director of the UTHSC Hematology and Oncology Division Fellowship Program.