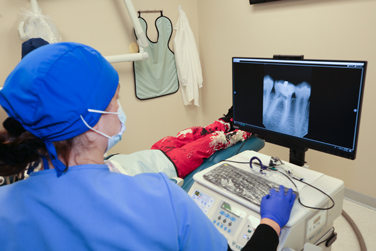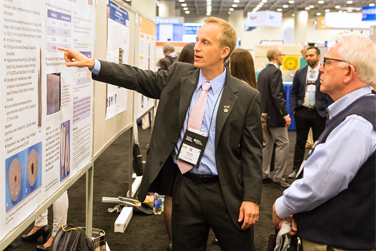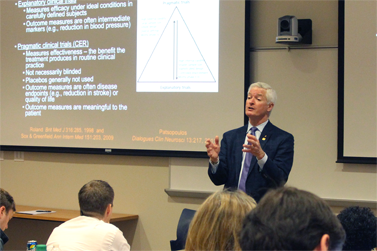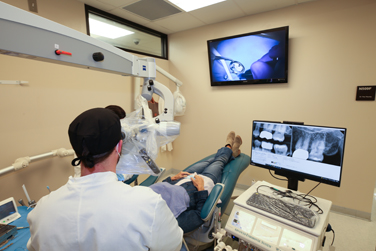 Each post-graduate student is provided a dedicated operatory equipped with an ASI cart with integrated electric motors, ultrasonics, irrigation systems, Stropkos, curing lights, System B, Obtura gun and workstations running TDO electronic office software. Kodak 6100 sensors are provided for intraoral radiography at every workstation. A Kodak 9000 CBCT is available and dedicated to the Department of Endodontics. JedMed surgical stools provide ergonomic support while visualization is performed through a Zeiss Pico dental operating microscope with Varioskop lens (PGY1) or a ProErgo (PGY2). Documentation and intraoral photography and videography is 1080P from all microscopes to a MediCAP USB system connected directly the post-graduate student conference room projection system. A dedicated intraoral digital SLR is available for shared use.
Contemporaneous data collection of all subjective and objective findings occurs within the electronic health record system (TDO). Emphasis on excellence in digital radiography, interpretation of CBCT, intra-oral photography and microscope documentation enables record-keeping suitable for presentation and for case portfolios as required by the American Board of Endodontics. Proper utilization of the TDO workflow system and storage of digital data is paramount to the success of the post-graduate student whilst enrolled in the program.
Patient Clinic Coordinators are provided to ensure treatment times are maximized for clinical experience. Typical 24 month clinic requirements (approx. 200 non-surgical cases) are exceeded upon graduation.