Neurology Residency - Chattanooga Campus
The University of Tennessee College of Medicine-Chattanooga Department of Neurology works in conjunction with the Erlanger Health System's Neuroscience Institute to treat adult and pediatric patients with a variety of neurological disorders ranging from common to complex. As the region's only certified academic Neurosciences Center, we provide a comprehensive, multidisciplinary approach to care, giving our patients access to more specialty and subspecialty services than any area health system. Our neurology specialists use the latest advancements in imaging technology to accurately diagnose and develop individualized treatment plans, providing the best possible outcomes for our patients.  
The UT College of Medicine-Chattanooga, Erlanger Health System, and Dr. Yassin-Kassab have submitted an application for an advanced Neurology Residency Program in Chattanooga for approval to begin July 1, 2024.  Applicants to the residency would also apply for a Preliminary Medicine Internship (2024-2025) and then apply to the three-year Neurology Residency at the PGY-2 level for July 2025.  Our Neurology Site Visit was conducted on November 21, 2022, and we should be advised regarding our approval following the Neurology Residency Review Committee (RRC) meeting January 26 - 27, 2023.  We will post updates as soon as we have information.
Given approval from the Neurology RRC, the Advanced Neurology Residency will be a three-year program beginning at the PGY-2 level of GME training.  We have already received approval from the Internal Medicine RRC to offer three Preliminary Medicine positions in the Chattanooga Campus Internal Medicine Residency to fulfill the PGY-1 level internship that must be completed prior to entering the Neurology Residency.  We will sponsor three positions at each level of training -- the Neurology Residency will have nine positions at full complement not counting the three interns. 
View our Neurology Residency Curriculum and Block Schedule.
View information for Neurology and Preliminary Medicine applicants.
Neurology Residency Mission Statement:
The Neurology Resident Training Program of the University of Tennessee College of Medicine - Chattanooga aims to graduate competent physicians capable of providing superb and up-to-date medical care for large and diverse communities in terms of neurological disorders and diseases.  These physicians should be very comfortable providing neurological medical care and consultations both in acute urgent or chronic settings, in inpatient care facilities such as hospitals, medical centers, emergency rooms, and intensive care locations, or in outpatient clinic locations. 
Clinical care provided is expected to remain always within current guidelines, so part of the mission of this training program is to focus on continuous medical education during and after graduation, and staying current with medical societies, clinical trials, and relevant legislative bodies.  Erlanger Health System and its adult hospital (Baroness Erlanger Hospital) -- the primary clinical training site -- has a medical mission that is in alignment with the training program mission above.  It has been, since established, a safety net for all community members in the Chattanooga area.  Its level one trauma center and comprehensive stroke center status are the only ones found in the region.  With a draw are from three different states (Tennessee, Georgia, and North Carolina), it provides both the inpatient and outpatient population needed for the training program, as well as the complexity to understand and learn about complex acute management and continuity of care.
Neurology Residency Program Aims:
Provide a perfect environment for learning by exposing Residents to a wide variety of neurological cases in the community.  Erlanger Health System is the main and largest tertiary medical care center in the region.  It has the only comprehensive stroke center in the Chattanooga and surrounding community and has received the highest annual recognition from the American Heart Association in the fields of stroke care over the last six years.
Provide a rich schedule of didactics, both in person and virtual learning to expand and refine knowledge, ethics, professionalism, and patient care.
Provide education in specialized care in neurology through several available neurological subspecialty clinical practices with the same main training site including headache, stroke, epilepsy, neuromuscular, movement disorders, sleep medicine, dementia, and multiple sclerosis.  These are available both on the inpatient and outpatient fronts.
Focused, scholarly teaching to enrich the culture of staying current with medical advances, guidelines, and literature through critical analysis of journal articles and society memberships.
Provide opportunities for research, quality and patient safety project participation, leadership, and teaching through the duration of the program while providing relevant mentors for residents based on their individual interests, supervised teaching, and scholarly work, including administration (such as in the role of a Chief Resident).
Diversity Commitment:
In terms of encouraging diversity recruitment, selection, and retention, the program will:
Nourish a culture of diversity acceptance and tolerance by making sure faculty are aware of the importance of diversity, and how to understand and deal with implicit bias.
Endorse diversity, equality, and justice in regard to patient care and education of our Residents and faculty. This will be highlighted on the training program website.
Compose a residency selection committee to include diverse faculty members. 
Make sure that team members of diverse backgrounds are always heard by being represented in different department committees.
Ensure that members of diverse backgrounds are being treated equally and fairly and know where to seek help in this regard if and when is needed.
As for individuals participating in the training program, similar strategies will be practiced:
Diversity, equality, and justice is highlighted on websites of both the Sponsoring Institution (University of Tennessee College of Medicine - Chattanooga) and our primary clinical training site and major participating hospital (Erlanger Health System).
Interview and selection committees are chosen to include diverse team members.
Department social activities are held semi-annually to enhance understanding, tolerance, and friendship between all team members.
Diverse team members will be represented within different committees, and we will ensure that their voices will be heard.
Help in terms of cultural diversity will be available to Residents and Faculty, and the program leadership will make sure members know are aware about these resources and know where to find it if needed.
Neurological Care and Treatment provided at Erlanger:  
Led by the Department of Neurology Professor and Chair, Mounzer Yassin-Kassab, MD, MS, our Neurology faculty provide the following neurological care and treatment at Erlanger:  
Neurovascular Disease (Stroke)
Neuromuscular Medicine
Movement Disorders
Memory and Aging
Neurosurgery and Spine
Sleep Disorders
Our faculty and board certified by the American Board of Psychiatry and Neurology and are fellowship trained in their neurological subspecialties.  The Neuroscience Institute is the region's only certified comprehensive stroke center -- the sixth busiest in the nation -- and attracts specialists from across the world to learn next generation techniques.  It also sponsors the region's most comprehensive program for treating back pain with the most cutting edge neurosurgical techniques and the region's only epilepsy monitoring unit.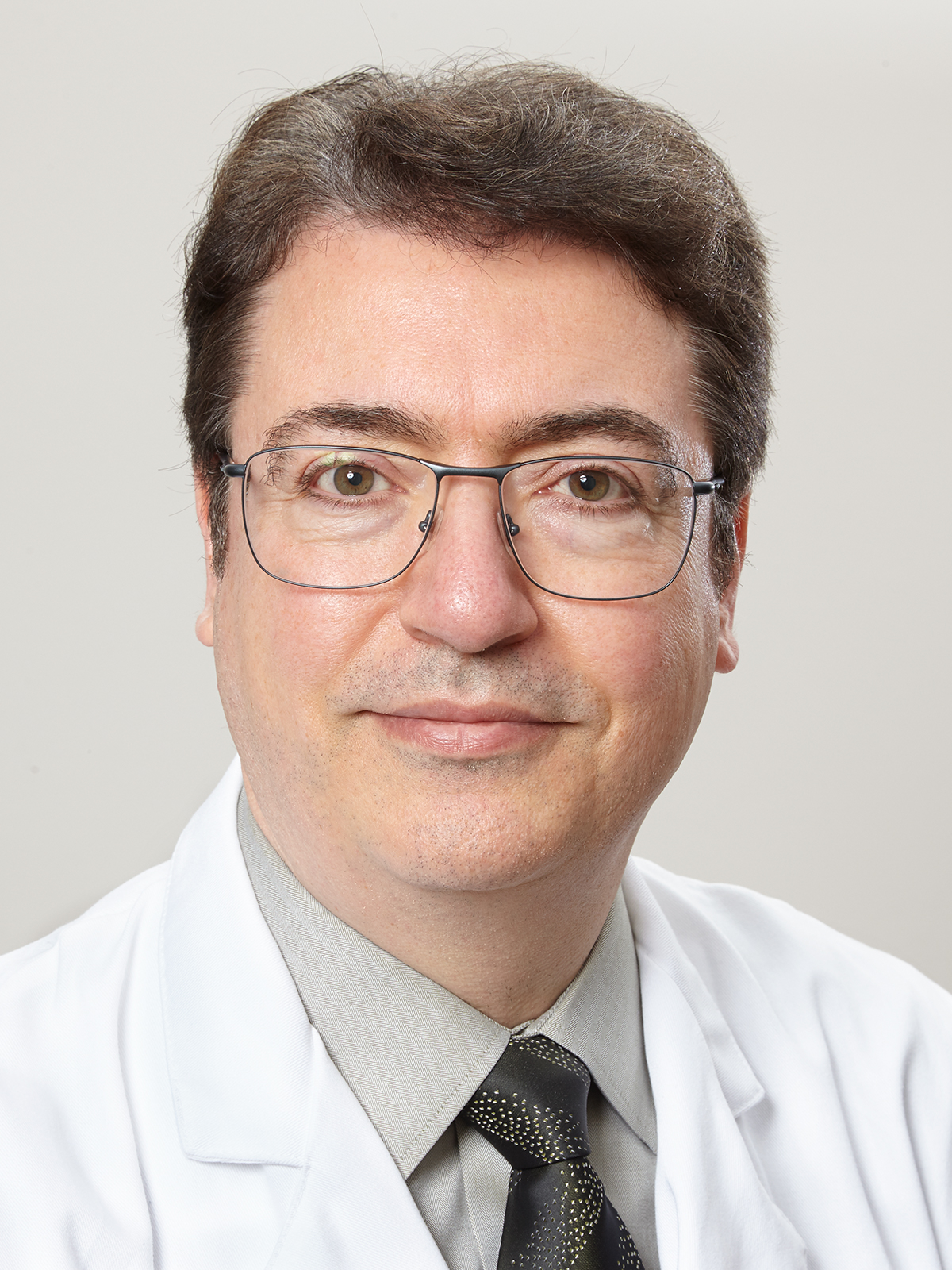 Dr. Yassin-Kassab is board-certified in neurology, clinical neurophysiology, vascular neurology (stroke) and epilepsy. Dr. Yassin-Kassab serves as Medical Director for Erlanger Neurology, as well as Professor and Chair of the Department of Neurology at the University of Tennessee College of Medicine-Chattanooga.  He will also be the founding Program Director for our Advanced Neurology Residency.
Dr. Yassin-Kassab is a member of the American Academy of Neurology and the American Epilepsy Society and graduated from Tishreen University Medical School. Dr. Yassin-Kassab earned his Master of Science degree in Neuroscience from the State University of New York Health Science Center in Syracuse. He also completed his Neurology Residency, Clinical Neurophysiology Fellowship and Vascular Neurology (Stroke) Fellowship at the University of Texas Dallas and Southwestern Medical Center. Dr. Yassin-Kassab has participated in numerous national and international clinical trials, is well-published, and has given national and international presentations on stroke and epilepsy topics.