Tom Davidson Memorial Conference
Tenth Annual Tom Davidson Memorial Zoom Conference
Friday, September 23, 2022
1:00 – 4:00 p.m. EST (virtual)
featuring
Brittan Barker, PhD
"The Value of Storytelling and Story Listening in Hearing Healthcare: Counseling Tools for Placing Patients and their Families at the Center of Care"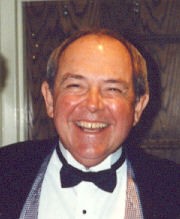 Dr. Thomas Davidson, Professor Emeritus, was a native Tennessean and beloved professor at UT ASP. After his time at UT, he moved to Florida where he was Director of the Hearing and Noise Control Center in Jacksonville and a salesperson for several hearing-aid companies. However, of all Dr. Davidson's professional accomplishments, his work with students at UT was what he enjoyed most. In 1997, he and his wife, Vicki, a fellow audiologist, established the Tom Davidson Audiology Scholarship Endowment which has generously supported students pursuing graduate degrees in Audiology. Since Dr. Davidson's death in 2003, his daughter, Leigh Davidson Seaman, continue to support the legacy he created. Despite all that he did for our department, Dr. Davidson was never comfortable accepting singular recognition for his contributions to graduate education and insisted that he was one of many who made UT ASP the high quality training program it is today.
The Tom Davidson Memorial Conference, held each fall, was first held in 2013 and its purpose is twofold, to: 
honor Dr. Davidson's memory by creating an annual conference on current issues of interest to professionals who provide clinical services in audiology; and 
recognize other individuals (faculty or staff emeritus) who were as dedicated as Dr. Davidson to the field of audiology and the education of audiology students.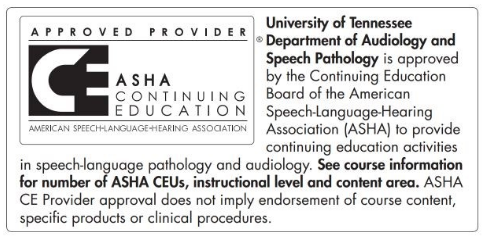 Sol Adler Memorial Conference

Dr. Sol Adler was a professor at UT ASP. Dr. Adler joined the faculty in 1967. He was nationally recognized for his work in pediatric language disorders and was the first director of the UT Medical Center's Speech and Hearing Clinic.
In 1972, he founded the UT Pediatric Language Center because of his interest in developmental language disorders. Dr. Adler wrote 14 books and numerous articles on speech and hearing disorders. In 1975, he was named a fellow of the American Speech-Language-Hearing-Association and the Council for Exceptional Children's Division of Children with Communicative Disorders. Dr. Adler also received an award for outstanding clinical achievement from the American Speech and Hearing Foundation in 1984. Dr. Adler died at the age of 68 on February 14, 1993.
The purpose of the Sol Adler Memorial Conference, held each spring, is to provide an annual conference on current issues of interest to professionals who provide clinical services in speech pathology and audiology and to those who conduct research in communication sciences and disorders. The conference is sponsored by the Sol Adler Lecture Series Endowment and is presented in honor of Dr. Adler's love of the fields of audiology and speech pathology.