Program Director's Message to Applicants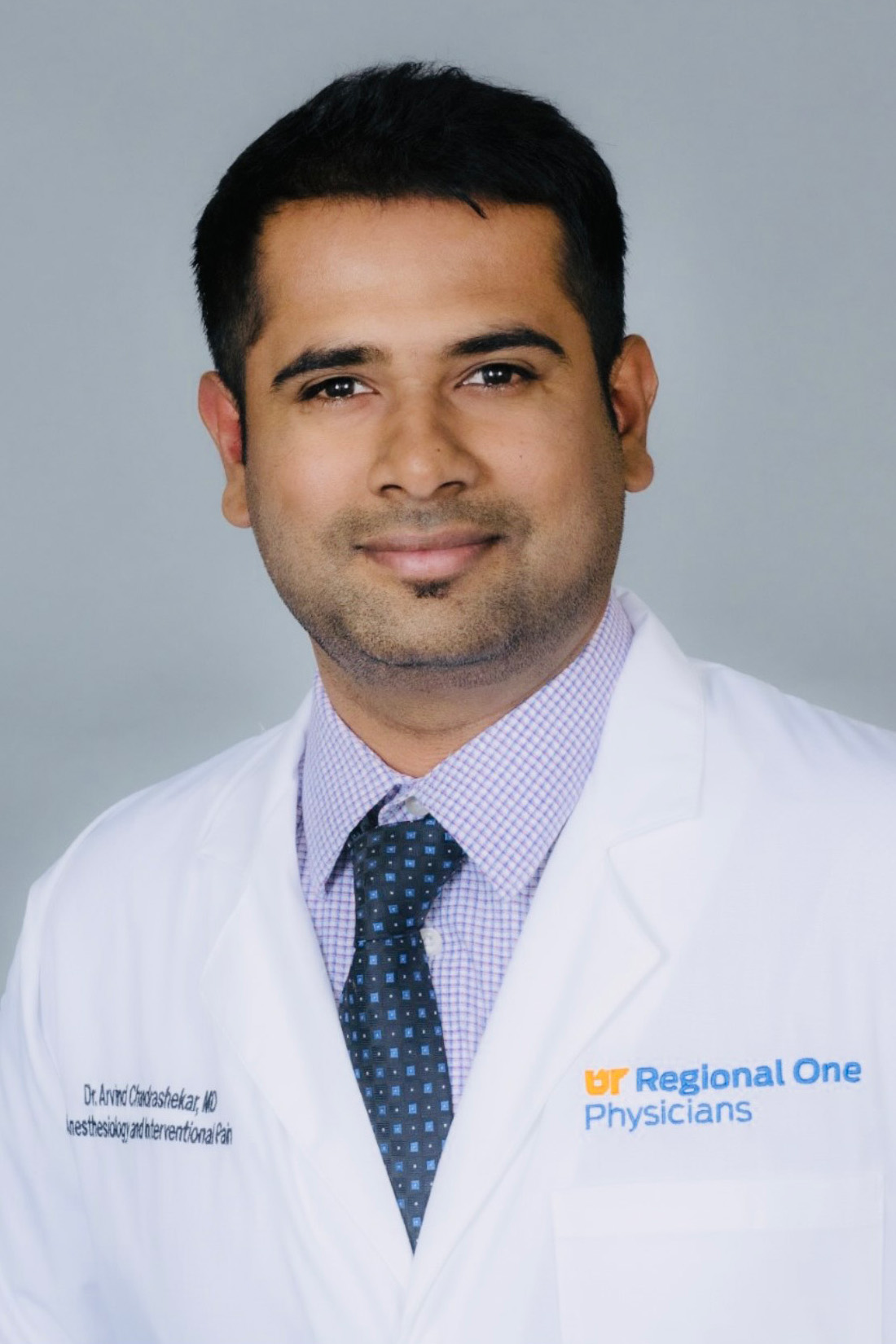 Welcome to the Anesthesiology Residency Program at the University of Tennessee Health Science Center in Memphis, TN. Our program is the only Anesthesiology Residency Program in Memphis.
We offer three positions yearly for our 4-year categorical residency program. We provide our Residents with an environment that focuses on excellent patient care, professionalism, education and teamwork that will develop them into outstanding perioperative consultants. Read more!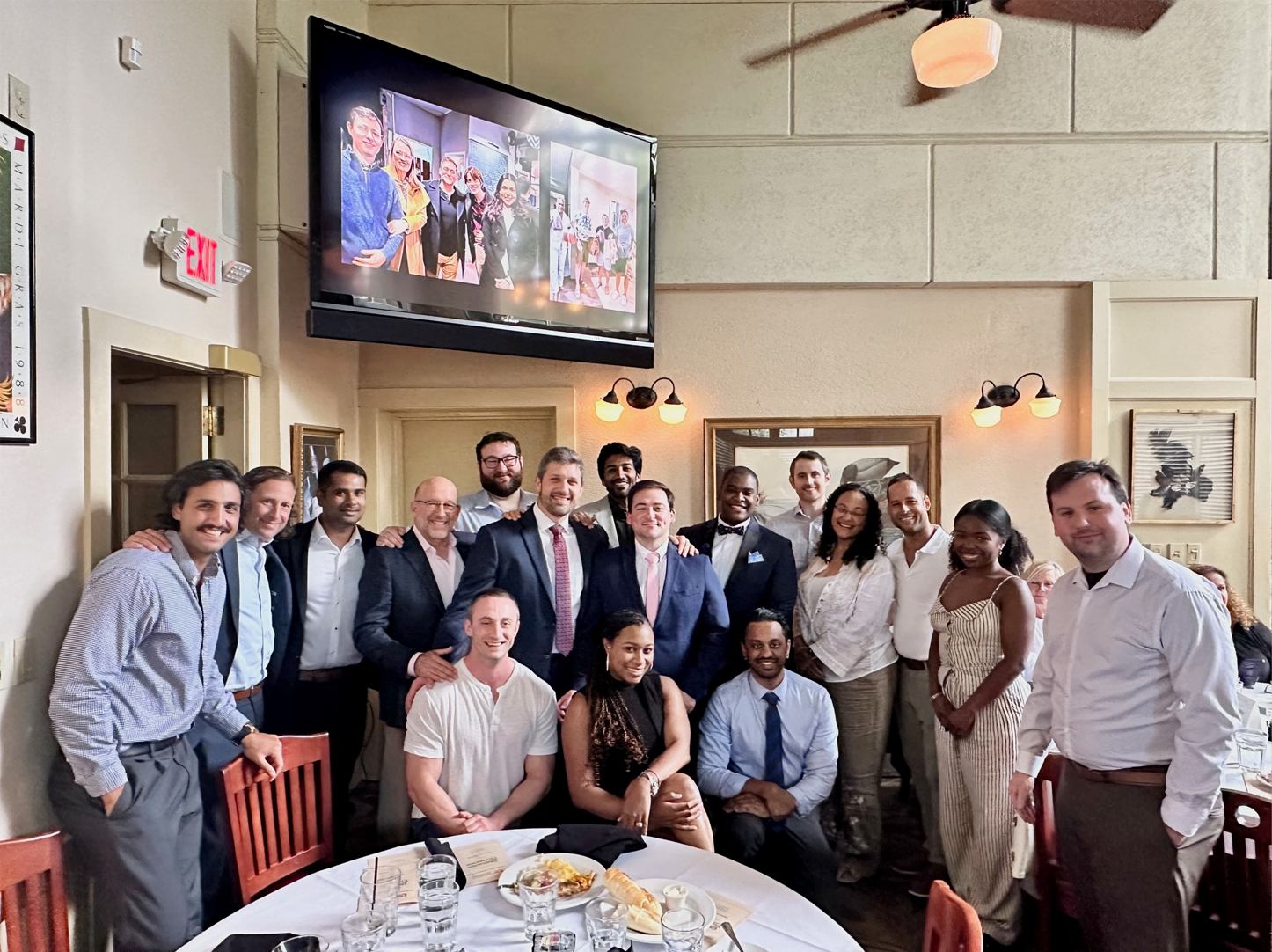 Resident Spotlight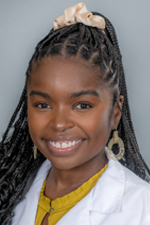 Shelley Cobb, MD, CA-1/PGY-2
How can you tell that a resident physician is excelling at what they are doing? Well one of our patients told us all on the acute pain service, "No one touches me but Dr. Cobb. She knows what she's doing." It's a proud moment for us as attendings to see how much our patients respond so well to a resident physician. Dr. Cobb has demonstrated professionalism and skill that are beyond expectations for her level of training and her responsibility and compassion in patient care is exemplary. It's no surprise that she previously received the award for "Outstanding Resident Of The Year." Dr. Cobb is an amazing resident, and we are honored to have her training with us!
---
Congratulations to Our CA-2 Residents on Passing Their ABA Basic Board Examinations!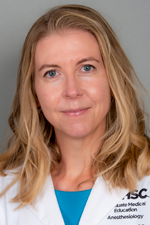 Brandy Sweeney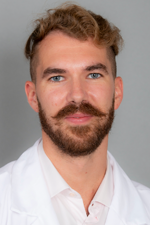 Zachary Lundby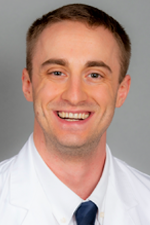 Michael Scalone
Congratulations to Dr. Bhavya Venigalla for Resident Colleague of the Year, Dr. Samuel Fasbinder for Teaching Faculty of the Year and Dr. Shelley Cobb for Outstanding Resident of the Year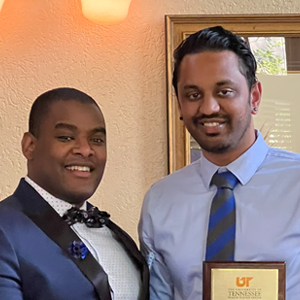 Dr. Molyneaux and Dr. Venigalla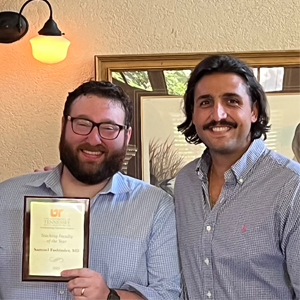 Dr. Fasbinder and Dr. Garagozlo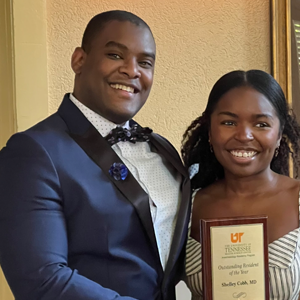 Dr. Molyneaux and Dr. Cobb