Remembering Dr. Clark Blatteis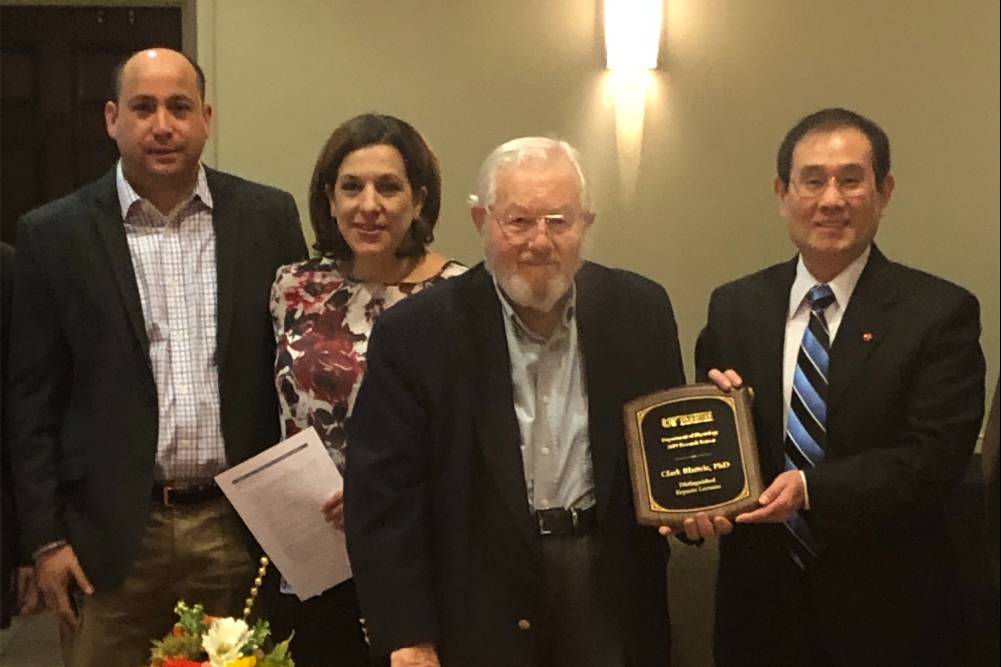 The Department of Physiology is saddened to report the death of Dr. Clark Martin Blatteis, PhD., on March 14, 2021. Dr. Blatteis was born on June 25, 1932, in Berlin, Germany, and much of his childhood was spent during World War II when his family, as German Jews, escaped Nazi Germany but continually stayed on the run to avoid the advancing Germany army. Dr. Blatteis' family lived briefly in Brussels, Belgium and in Casablanca, Morocco, where his family lived as refugees until the end of World War II. After the war, the Blatteis family were permitted to emigrate to the United States, whereupon Clark enrolled at Rutgers University in New Jersey, receiving his bachelor's degree in 1953. Clark subsequently entered school at the University of Iowa where he earned both an MS (1955) and a PhD in Medicine (1957). Dr. Blatteis then served in the US Army as a commissioned officer until 1961, when he earned an NIH postdoctoral fellowship in Lima, Peru to study the effects of altitude on newborns. In 1962, Dr. Blatteis was awarded a second NIH postdoctoral fellowship, this time in Oxford, England, where he analyzed the effects of altitude and cold in combination with neonatal metabolism. It was in England that Dr. Blatteis also began his pioneering work exploring the pathophysiology of fever, including making important contributions on the mechanisms of fever induction.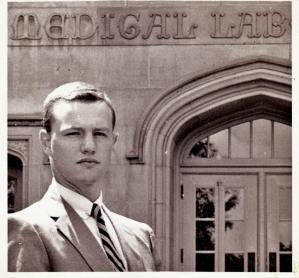 In 1966, Dr. Blatteis accepted a position as associate professor of physiology at the University of Tennessee College of Medicine in Memphis. Eight years later, he was promoted to full professor and ultimately earned the rank of University Distinguished Professor Emeritus, which he held until his retirement in 2008. In September 2016, Dr. Blatteis celebrated his 50th year of association with the UTHSC, an achievement only held by three other individuals. Over his long and illustrious career, Dr. Blatteis was amazingly productive, having published over 200 original scientific articles and four books, and served on the editorial boards of numerous journals including the American Journal of Physiology. In addition, he also chaired 34 symposiums on the mechanisms of fever induction and body temperature regulation for the American Physiological Society, and the procedures he introduced, particularly those involving the reduction of dangerously high fevers in newborns safely and quickly, continue to be used regularly by medical practitioners around the world. His influence continues to live on through the many students, postdoctoral fellows, and visiting scholars he trained throughout his career.
Dr. Blatteis' contribution to the field of physiology has been well recognized throughout the world. He received countless honors and awards for his work including two Fulbright-Hays fellowships, a Commonwealth Science and Industry Research Organization fellowship for his research in Australia, and the Environmental and Exercise Physiology Section Honor Award from the American Physiological Society. In 2007, the American Physiological Society inducted Dr. Blatteis into its "Living History of Physiology" project. 
Dr. Blatteis will be remembered forever for his adventurous spirit and brilliance; for the generous and genuine love he shared with all his friends, family, and colleagues; for his impassioned humanitarian work on behalf of refugees; and for the immense contributions he made to the scientific field of physiology and temperature regulation.
The Department of Physiology is deeply humbled and profoundly grateful to have played an integral role in Dr. Blatteis' life, and our faculty and support staff is committed to upholding and furthering his distinguished legacy.