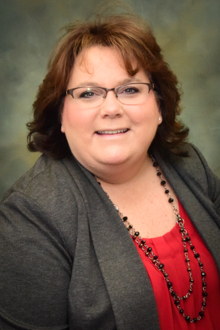 Assistant Professor
Pediatric Acute Care Concentration Coordinator
920 Madison Ave., 9th Floor
Memphis, TN 38163
901-448-2680
mrickar2@uthsc.edu
Dr. Michelle Rickard joined the University of Tennessee Health Sciences, College of Nursing Faculty in February 2016 as an Assistant Professor in the Advanced Practice and Doctoral Studies Department. She is also the Concentration Coordinator of the Acute Care Pediatric Nurse Practitioner Option.
A native of Memphis, Dr. Rickard received her Diploma in Nursing from Methodist School of Nursing in Memphis, Tennessee, a Bachelor of Science degree from Union University in Germantown, Tennessee, and her Master of Science in Nursing and Doctorate of Nursing Practice with a focus in Pediatric Acute Care from the University of South Alabama in Mobile, Alabama. She is certified as an Acute Care Pediatric Nurse Practitioner. A member of the National Association of Pediatric Nurse Practitioners (NAPNAP), she serves as president of the local NAPNAP Blues City Chapter. Dr. Rickard is also a member of the Hospice and Palliative Nurses Association (HPNA) as well as the Association of Pediatric Hematology/Oncology Nurses (APHON) and the Tennessee Nurses Association (TNA).