Sarah Jane Rhoads, PhD, DNP, WHNP-BC, RNC-OB, APRN, FAAN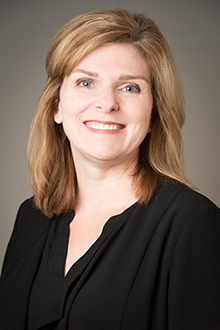 Professor
Chair, Department of Community and Population Health
874 Union Avenue, Suite 407
Memphis, TN 38163
(901) 448-3176
srhoads@uthsc.edu 
Dr. Rhoads received her Bachelor of Science, Master of Nursing Science, and PhD degrees in nursing from the University of Arkansas for Medical Sciences in 1995, 2000, and 2013 respectively. She received her Doctor of Nursing Practice degree from the University of Tennessee Health Science Center's College of Nursing in 2006. She is certified as a Nurse Practitioner in Women's Health and in Inpatient Obstetrics. Dr. Rhoads joined the UTHSC College of Nursing in August 2018 as a Professor with an appointment in the college's Center for Community and Global Partnerships and joint appointments in the Department of Obstetrics and Gynecology and the College of Graduate Health Sciences. She is the Chair for the Community and Population Health Department in the College of Nursing. Prior to joining the UTHSC faculty, Dr. Rhoads was Director of the South Central Telehealth Resource Center, Education Director for the Center for Distance Health, and Associate Professor in the Department of Obstetrics and Gynecology, College of Medicine all at the University of Arkansas for Medical Sciences. 
Dr. Rhoads is a researcher and educator, emphasizing the impact of connected health care technologies on health care providers and person- and patient-centered care. Dr. Rhoads has coordinated distance education through telemedicine to rural health care providers and nurses.  She has expertise in patient-centered care and educational materials as well as performance improvement continuing education for health care providers. In addition, many of her research initiatives center around connected health and telehealth technology.
She has been the primary investigator on multiple grants related to telehealth. Several of Dr. Rhoads' research and project grants have focused on the Mississippi River Delta region of the United States. Dr. Rhoads has a passion for improving maternal, neonatal, and pediatric care in rural areas.