Patricia Jones-Purdy, MSN, RN, CNRN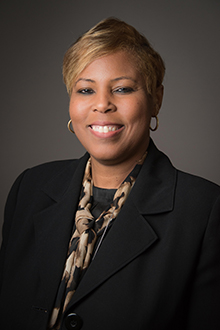 Instructor
920 Madison, #1061
Memphis, TN 38163
901-448-2195
pjonespu@uthsc.edu 
Patricia Jones-Purdy, a Memphis native, joined the faculty of the University of Tennessee Health Science Center in October 2017.  She received her Diploma of Nursing from St. Joseph Hospital School of Nursing in 2000, Bachelor of Science in Nursing from Union University in 2004, and Master of Science in Nursing from Walden University in 2009.
Patricia has worked in several roles at Methodist Le Bonheur Healthcare first as a nurse on both Medical Surgical and Neurology floors, Patient Care Coordinator, and Clinical Director. She has served as Adjunct Faculty for Union University and the University of Tennessee Health Sciences Center.  Patricia is a member of Sigma Theta Tau International Honor Society and is a certified Neuroscience RN.
 Ms. Jones-Purdy currently teaches Introduction to Professional Practice and Adult Health in the BSN program.