Randall L. Johnson, PhD, RN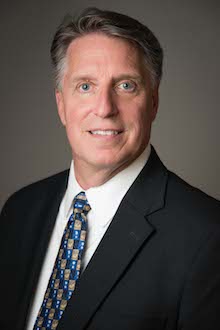 BSN Program Director
874 Union Avenue, Room 222 
Memphis, TN 38163
901.448.6137
rjohn181@uthsc.edu 
Originally from Wisconsin, Randy received his Associate Degree in Science from the University of Wisconsin, Barron County. He began his nursing education at Cedarville University and completed his BSN at Cedarville in Ohio. He later completed his MSN from the University of Pennsylvania in Philadelphia. His MSN focus was in Pediatric Critical Care, dual track Nurse Practitioner, and Clinical Nurse Specialist. He completed his PhD in Nursing at the University of Central Florida in Orlando, FL.  Where his research focus was in Pediatric Ventilator Associated Pneumonia interventions.
Randy has been a nurse for over 30 years, and has experience in pediatrics, pediatric critical care, pediatric rehab, as well as adult and pediatric trauma intensive care. He has experience in leadership in both acute care, and sub-acute hospitals. In addition, he has had responsibility for unit-based education and competencies for nursing staff, as well as family education. He has also worked at major nationally known healthcare institutions including Texas Children's Hospital in Houston Texas, and Rainbow Babies and Children's Hospital in Cleveland Ohio.
Randy began teaching at the college level in nursing in 1999 and has provided faculty advisement with students within the Student Nurses Association, as well as the University men in nursing organization. He has received Excellence in Scholarship awards, as well as a Sigma Theta Tau grant award to support his doctoral research.
Randy joined the UTHSC College of Nursing in June of 2018. He is the BSN Program Director in the College of Nursing and teaches courses in his specialty - pediatrics.