Alisa Haushalter, DNP, RN, PHNA-BC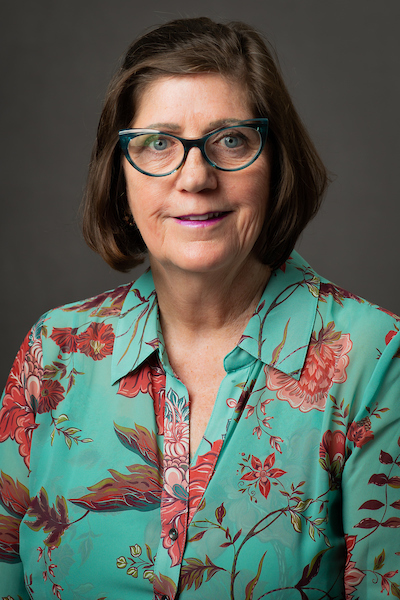 Associate Professor 
874 Union Avenue, Room 341
Memphis, TN 38163
901.448.3933
ahaushal@uthsc.edu
Dr. Alisa Haushalter is currently an Associate Professor at the University of Tennessee Health Science Center's College of Nursing, where she earned a Doctor of Nursing Practice (DNP) degree with a specialty in public health leadership in 2007. She earned a Master of Science in Nursing with a specialty in family practice from Vanderbilt University in 1997 and an Associate Degree in Nursing from Belmont University in 1982. Dr. Haushalter is certified as an Advanced Public Health Nurse by the American Nurses Credentialing Center.
She is a seasoned public health nurse and leader, having served as the Director of the Shelby County Health Department from 2016 to 2021, leading the local public health COVID-19 pandemic response. As a public health nurse with the Metro Public Health Department in Nashville, Dr. Haushalter served in a variety of roles, ranging from a district nurse to division director, to bureau director from 1983 to 2013. From 2012 to 2016, she led Nemours' Pediatric Health System transition to population management, as well as the system clinics' achievement of recognition by the National Committee for Quality Assurance as patient-centered medical homes.
Dr. Haushalter has dedicated her career to creating conditions that promote health and well-being for all people. She has more than 35 years of population health experience; having led an array of public health programs and innovative initiatives including Nemours' $3.9 million-dollar Center for Medicare and Medicaid Innovation Award and Nashville's $7.5 million-dollar, Communities Putting Prevention to Work Award.
Dr. Haushalter is a lifelong learner who has visited Great Britain, Ireland, and Cuba in pursuit of developing a deeper understanding of their respective health care systems. She is an alumna of the 2018 Leadership Memphis Executive Program and the National League of Cities Mayor's Institute on Housing, Health and Hazards. In 2016, she completed the yearlong Disparities Leadership Program at Massachusetts General Hospital. Dr. Haushalter was a 2002-2003 Southeast Public Health Leadership Fellow.
Dr. Haushalter also was honored to be among the American Heart Association Inaugural Women of Impact cohort (2021). Recognized for her nursing leadership, she is the recipient of multiple awards including the Public Relations Society of America, Memphis Chapter, 2020 Communicator of the Year, 2020 Health Care Heroes Recognition, 2020 Duck Walk of Fame Honoree, the 2017 John William Runyan, Jr. Community Nursing Award and the 2014 Nemours Transformational Nursing Leader Award. In 2012, she received the Middle Tennessee March of Dimes Public Health Nurse of the Year Award.
She is a member of the American Public Health Association, National Association of City and County Health Officials, Tennessee Public Health Association (TPHA) as well as the American and Tennessee Nurses Associations. Alisa serves on the committee to revise the ANA Scope and Standards of Public Health Nursing Practice. Dr. Haushalter was elected TPHA president in 2020. She is an active member of the Tennessee Action Coalition, promoting the role of nurses in achieving a culture of health.
She provides a public health and nursing perspective while serving on several local boards including the United Way of the Mid-South, Community Foundation and Church Health Boards.