Carrie Harvey, PhD, APRN-BC, ACNP, CHFN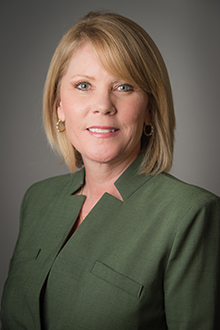 Associate Professor
874 Union Avenue, Room 201
Memphis, TN 38163
901.448.1193
mharvey@uthsc.edu
Dr. Carrie Harvey received her BSN in 1992 from Belmont University, MSN in Acute Care from Vanderbilt University, and PhD from UTHSC in 2003. Her dissertation topic, which focused on noninvasive electrocardiographic markers for sudden cardiac death, was published in Biological Nursing Research under the title "Characterization of T Wave Alternans with Ambulatory Electrocardiography." Her dissertation included coursework from the University of Memphis/UTHSC joint Biomedical Engineering Program. Her current research interests include 30-day hospital re-admissions for patients with heart failure as well as social determinants for heart failure and rhythm disorders. Dr. Harvey has a faculty practice as an acute care nurse practitioner for UT Methodist Physicians Cardiac Electrophysiology Group where she also precepts UTHSC DNP students.
She is a member of Heart Rhythm Society Allied Health Professionals Council, task force chair for the Mentoring program, and member of the Competencies working group. Most recently, she participated in the international HRS 2021 Conference as a presenter and moderator. She is also the past chair of the American Association of Heart Failure Nurses Research Committee and current chair of the Editorial Committee. Additionally, she was recently appointed as a section editor for HRO2, an open access, online journal. She has presented nationally and internationally on topics related to heart failure and heart rhythm disorders.
Dr. Harvey is the course leader for the DNP courses Epidemiology for Clinical Practice, DNP Project Implementation and Evaluation, and DNP Project Seminar II. She also advises students and performs clinical site visits for DNP students in the AG-ACNP concentration. Dr. Harvey is current President of the CON Faculty. She has a passion for mentoring students and nurses who have graduated and wish to advance their profession. She currently has mentees from HRS and AAHFN and serves as PhD advisor in the CON PhD program.