Anne W. Alexandrov PhD, RN, CCRN, ANVP-BC, NVRN-BC, FAAN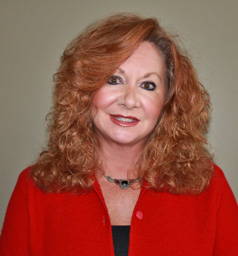 Professor
920 Madison, #946
Memphis, TN 38163
901-448-2659
aalexa33@uthsc.edu
Dr. Anne Alexandrov is a Professor and U.T. Mobile Stroke Unit Chief Nurse Practitioner. She received her Masters of Science in Nursing from the University of Texas Health Science Center at Houston in 1993 with a concentration in Emergency and Critical Care. She received her Ph.D. from Texas Woman's University in 2002, which focuses on integrated systemic and intracranial hemodynamics. Dr. Alexandrov is a recognized clinical expert in the areas of emergency and critical care with concentrations in neuroscience and vascular dynamics and is considered the leading international nursing expert in acute stroke management. In 2007, she developed the NET SMART (Neurovascular Education & Training Acute Stroke Management & Reperfusion Therapies) post-graduate fellowship training program for advanced practice nurses (APN) in acute stroke, and has mentored more than 100 APNs from across the U.S. and internationally in this program.
Dr. Alexandrov was the FY-2000 National President of the American Association of Critical-Care Nurses (AACN). She was the first nurse member of the U.S. Food and Drug Administrations' Neurologic Device Approval Panel (1997-2000) and has recently completed a second term on this panel. Dr. Alexandrov is also a former member of the American Stroke Association's (ASA) Executive Leadership Board (2005-2007), and a 2-term past member of the Board of Commissioners of the American Association of Colleges of Nursing's Commission on Collegiate Nursing Education.
She Co-Chaired the NQF's Stroke Committee that selected evidence-based core measures for Centers for Medicare & Medicaid (CMS)
endorsement/pay-for-performance from 2007-2009, and served as a member of the NQF Consensus Standards Approval Committee which oversees all quality indicators adopted by the CMS for public reporting. Dr. Alexandrov developed the reviewer role for The Joint Commission's (TJC) Stroke Center Certification Program and conducted the first 20 reviews of hospitals competing for this recognition. Most recently, she served on the Technical Advisory Panel for TJC 's Comprehensive Stroke Center Certification program, and currently, she serves on the TJC Stroke Performance Measure Panel. She is a founding member of the Association of Neurovascular Clinicians and currently, serves as Chair for Certification and Chief Certification Examination Architect for the NVRN and ANVP board certifications.
She has authored more than 100 original scientific publications related to her work in the area of stroke-reperfusion therapies, experimental blood flow augmentation strategies, and stroke center development and credentialing, and holds a U.S. patent for ultrasound-enhanced thrombolysis and perfusion. Dr. Alexandrov's many honors include the 2013 American Association of Critical-Care Nurses' Flame of Excellence Award for her work in acute stroke, induction as an Honorary Ambassador to the World Federation of Critical Care Nurses in 2012, the UAB Graduate School Dean's Excellence in Mentorship Award in 2012, the Birmingham Metro Nurse of the Year Award in 2010, induction as a Fellow of the American Academy of Nursing in 2004 , the ASA 's Distinguished Service Award in 2003, the American Heart Association's Stroke Manuscript of the Year Award in 2003, the ASA Texas Affiliate's Excellence in Volunteer Leadership Award in 2002, and the John P. McGovern Teaching Excellence Award from UTHSC-Houston in 1999.