AG-ACNP Certificate Admissions Requirements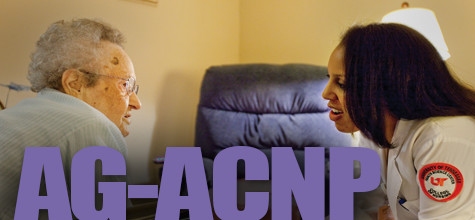 Admission to the Adult-Gerontology Acute Care Nurse Practitioner Certificate Program is once per year. Applications are due January 15th for admission into the fall class. All application materials (for example, application, application fee, recommendations, essay, official transcripts, copy of active advanced practice nurse licensure) must be submitted by the deadline in order for students to be considered for admission. Applications are submitted through NursingCAS, a centralized, online application system. Please be sure to review the supplemental application checklist provided with your NursingCAS application.
These are the major areas considered in admissions decisions. Acceptances will be offered based on all the criteria listed below with no single criterion having more importance than another.
College academic preparation and achievement
Professional recommendations
Personal statement included in the NursingCAS application
APPLICATION DEADLINES
Fall 2018 Admission: January 15th 2018
Please Note: Applicants who meet the minimum program requirements are not guaranteed interview or admission.
Apply Early!
Please don't wait until the night before a program deadline to submit your application. You should apply before the earliest deadline of the program(s) that you are applying to. This will allow the necessary time to verify and process your application.
Please refer to the residency requirements for Certificate program taken from our admissions page: Graduate certificate applicants with APN license should contact the Office of Student Affairs at 901-448-6139 or joverton@uthsc.edu for questions on state authorization. RNFA applicants without APN licensure (those currently CNOR eligible and enrolled in an RN to BSN program) must reside in the tri-state area (TN, MS, AR) during their enrollment. Clinical must be completed in TN, MS, or AR. Students accepted into certificate programs are not eligible for federal financial aid.
Application Guidelines