Gold Humanism Honor Society
Established in 2002, the Gold Humanism Honor Society (GHHS) is an international association of individuals and medical school chapters whose members are selected as exemplars of empathy, compassion, altruism, integrity, and service in their relationships with patients and others in the field of medicine.
The University of Tennessee Gold Humanism Honor Society Chapter was approved in March 2009 and the first inductees were named in April 2009. This was made possible by an initial grant from the Arnold P. Gold Foundation.
GHHS National Thank a Resident Day, February 26, 2021
Click here to view the Thank a Resident Day Video created by the UTHSC College of Medicine GHHS Cohorts from the Classes of 2021 and 2022.
The GHHS is dedicated to foster, recognize, and support the values of humanism and professionalism in medicine. The Society commits itself to work within and beyond medical education to inspire, nurture, and sustain lifelong advocates and activists for compassionate patient care.
UT GHHS Cohort - Class of 2021
---
| | | |
| --- | --- | --- |
| Blake Alexander Barton | Dylan Elliot Brooks | Michael Robert Brunner |
| Kenneth Michael Coca | Elijah Teancum DeBroux | Austin George DeMaagd |
| Mallie Marie Dennis | Jennings Hardee Dooley | Irtiqa Farooq Fazili |
| Andrew Luke Gentuso | Kylie Inez Wills Holden | Adam Keith Hubler |
| Chloe Noelle Hundman | Melissa Ramos Justo | Sophia Elise Lavie |
| Eric Ly | Lydia McColl Makepeace | Mary Elizabeth McBride* |
| Robert Austin O'Connor | SaeRam Oh | Radha Piyush Patel* |
| Sofia Sabrina Sanchez | Kevin Andrew Sellers* | Matthew Neil Spence |
*2020 - 2021 GHHS Student Chapter Liaisons
UT GHHS Cohort - Class of 2022 (will be inducted April 10, 2021)
| | | |
| --- | --- | --- |
| Samantha Brashier | Weng Choy | James Skylar Dean |
| Abigail Edwards | Kara Garrett | Nicolette Glidden |
| Elizabeth Ally Glover | Timothy Herman | Stephanie Horton |
| Neena John | Hannah Russell Johns | Madeline Johnson |
| Madison Kahl | Renn Lovett | Rachel McCann |
| Akash Oza | Emily Peters | Ethan Pollack |
| Jacqueline Alex Pulliam | Madeline Raudat | John Logan Reynolds |
| Kathryn Rooney | Hannah Sullivan | Devon Wade |
| Sybil Watkins | Diana Zhou |   |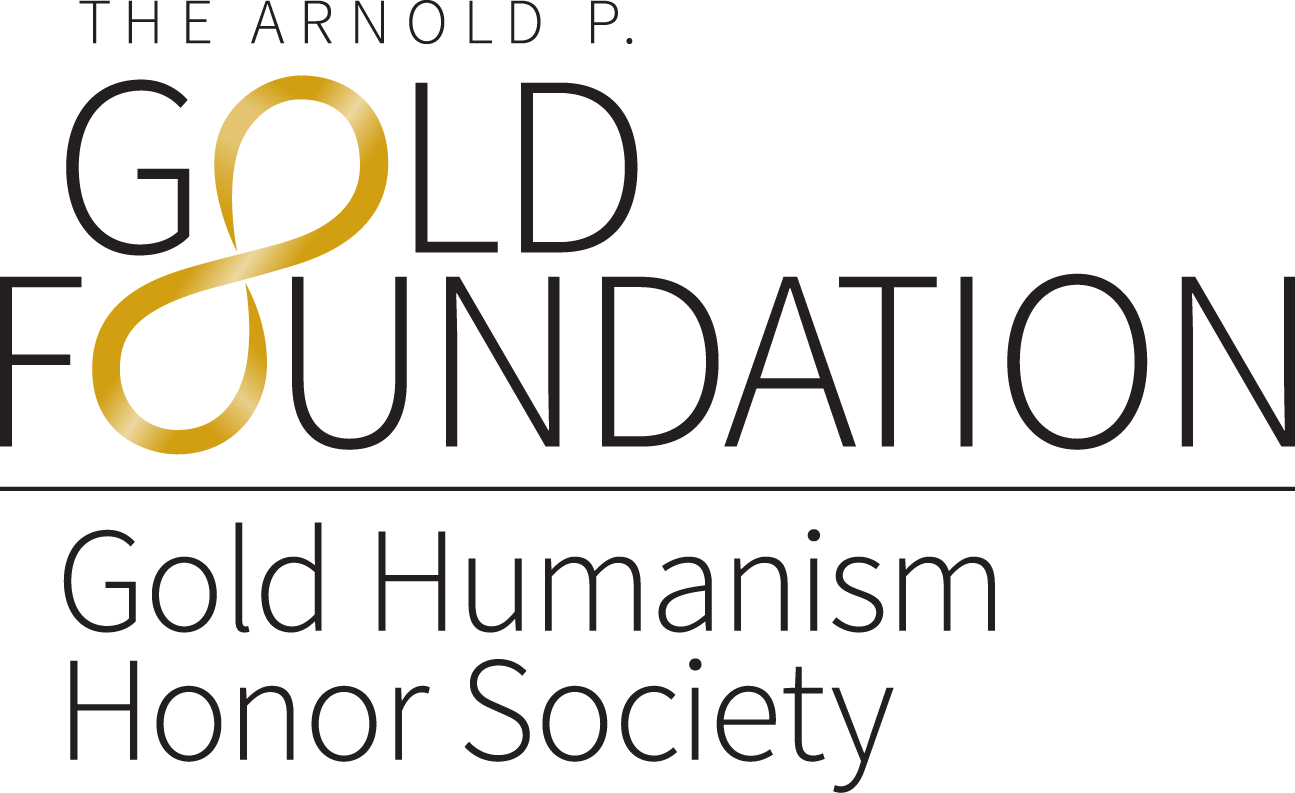 Chapter Advisor and Founder  Mukta Panda, MD, MACP, FRCP-London
Professor, Departments of Medicine and Medical Education, and Assistant Dean for Well-Being and Medical Student Education
UT College of Medicine Chattanooga
Chapter Co-Advisors
Renate Rosenthal, PhD, Professor, Departments of Psychiatry and Medical Education, and Assistant Dean for Behavioral Science Integration (Memphis Campus Co-Advisor)
Kyle Kleppe, MD,  Assistant Professor, Department of Surgery, UT Graduate School of Medicine Knoxville
2019-2020 Student Chapter Liaisons
Victoria Godwin, Jami  Reece, and Larissa Wolf (GHHS 2019 inductees and members of the COM Class of 2020) 
GHHS Chapter Administrative Liaisons
Pamela D. Scott, C-TAGME, Director,  Graduate and Medical Student Education (Chattanooga Campus)
Courtney Orloski, CAP, Medical Student Services Specialist (Chattanooga Campus)
The 2021 Induction Ceremony will be held virtually (via Zoom) on Saturday afternoon, April 10, 2021.  Details will be posted as soon as they are solidified.  Please join us in congratulating the new inductuees.
Honor Society Pledge
As a member of the Gold Humanism Honor Society, I pledge by all that I hold dear as a Physician:
I will Care for my patients with Compassion, Respect, Empathy, Integrity and Clinical Excellence;
I will Listen to my patients with my whole being;
I will Advocate for each patient as a unique individual;
I will Serve as a role model and mentor to promote humanism in health care;
I will Remember always the healing power of acts of caring;
I will Dedicate myself to joining with others to make health care optimal for all.
Who are GHHS members?
Medical students, residents, medical school faculty members, and national figures who are role models in their contributions to compassionate service in medicine.
Recipients of the Arnold P. Gold Foundation's Leonard Tow Humanism in Medicine Award.
Recipients of the Accreditation's Council for Graduate Medical Education's Parker J. Palmer Courage to Teach Award.
Recipients of the Arnold P. Gold Foundation's Humanism and Excellence in Teaching Award.
Donations for our GHHS Chapter
We appreciate your support of the GHHS Chapter and its activities.  You can make your tax deductible donations for GHHS payable to The UT College of Medicine Chattanooga and denote the purpose is for the UT GHHS Chapter:
UT College of Medicine Chattanooga
ATT:  Jane Clay, Director of Finance and Administration
960 East Third St, Suite 100
Chattanooga, TN  37403
Phone:  423.778.7840
Email:  Jane.Clay@erlanger.org