Women's Resource Group Events
Upcoming Events
Pearls, Pumps, and Purses Social Charity Mixer
---
The Women's Resource Group has partnered with Dress for Success Memphis, Inc., to host a charity mixer and fashion show on July 21, 2022 from 11:00 a.m. to 1:00 p.m. Join us for an afternoon of music, socializing, dancing and fun— refreshments will be served. From July 11- July 21 WRG will be collecting dry cleaned and gently worn Professional Attire, pearls, pumps and purses in the Madison Plaza Building and GEB. Please make sure clothes are on hangers. 

A $10 minimum donation is suggested for this event. The $10 donation will go directly for Dress for Success Memphis, Inc.'s Critical Needs donation category. The mission of Dress for Success is to empower women to achieve economic independence by providing a network of support, professional attire and the development tools to help women thrive in work and in life.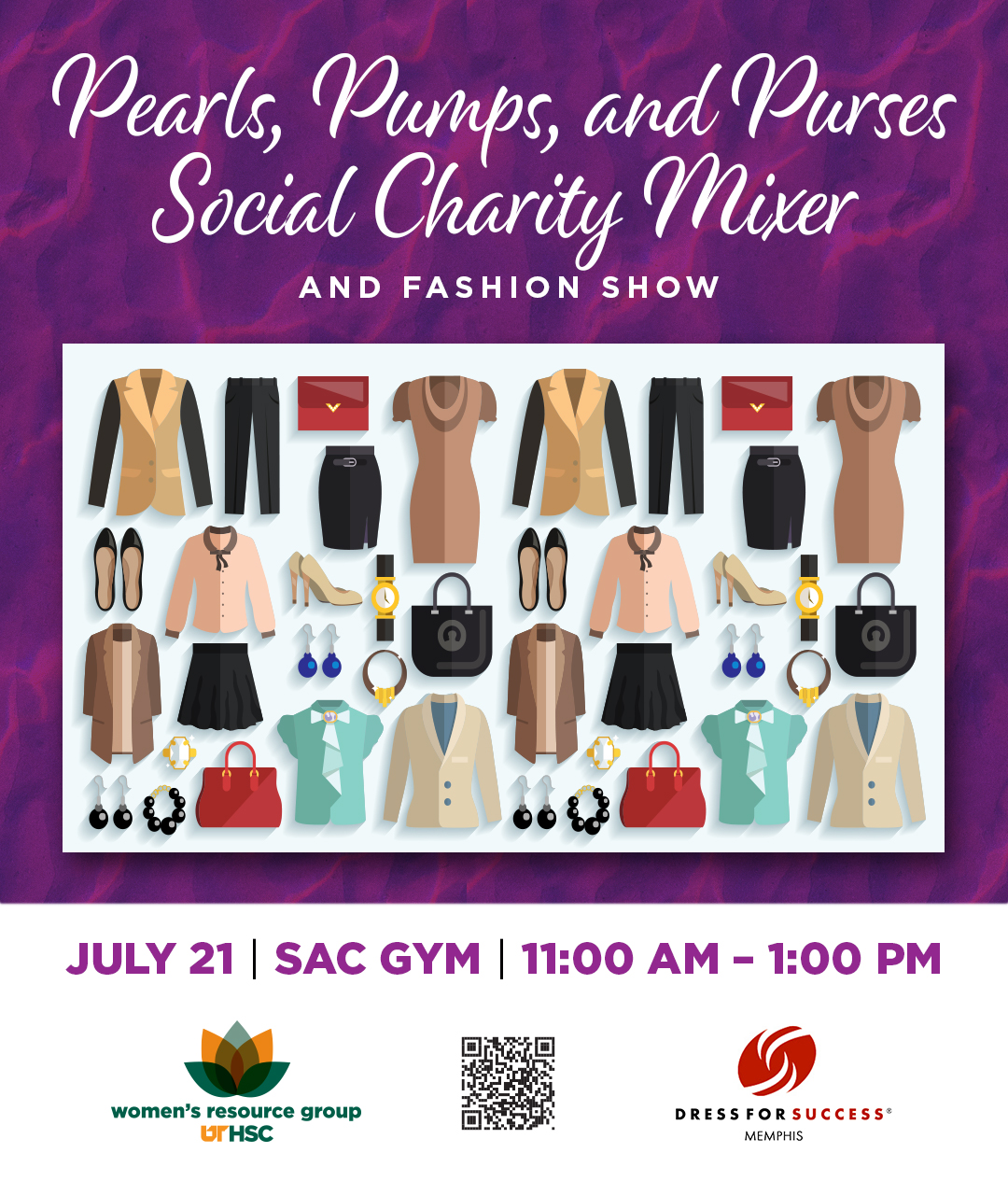 ---


Give a Sweet Shoutout to those people – anyone in the UTHSC community who has helped or inspired you or others in a positive way.
Past Events
Holiday Healthy Virtual Cooking Demonstration
---
The Women's Resource Group sponsored Dr. Susan Warner from the College of Medicine's Culinary Medicine Program to present a virtual cooking demonstration with healthy tips to lighten up favorites for holiday dinners.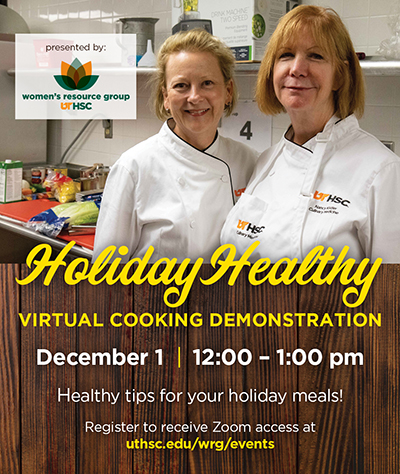 ---
Face Mask Contest
---
The Women's Resource Group sponsored a face mask contest in November 2020 that was open to all faculty, staff, and students to submit their best mask. The campus then voted on their favorite masks: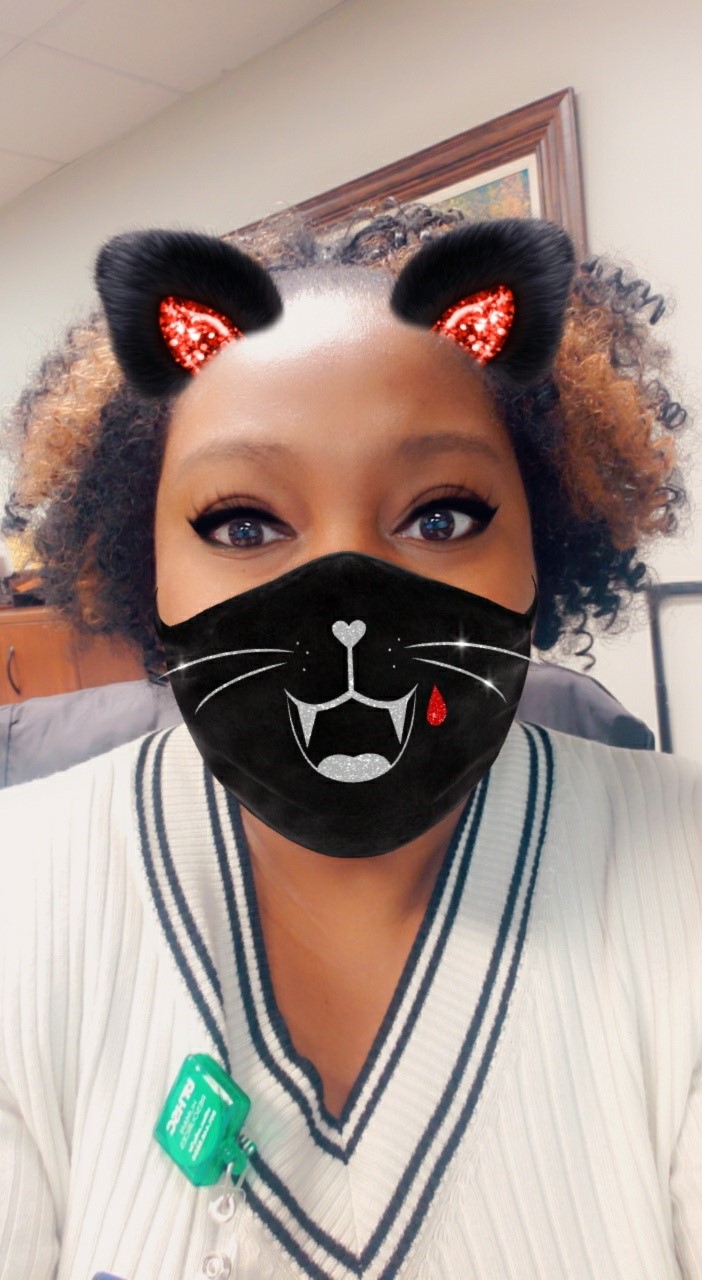 1st Place
Lakelia Carter
Research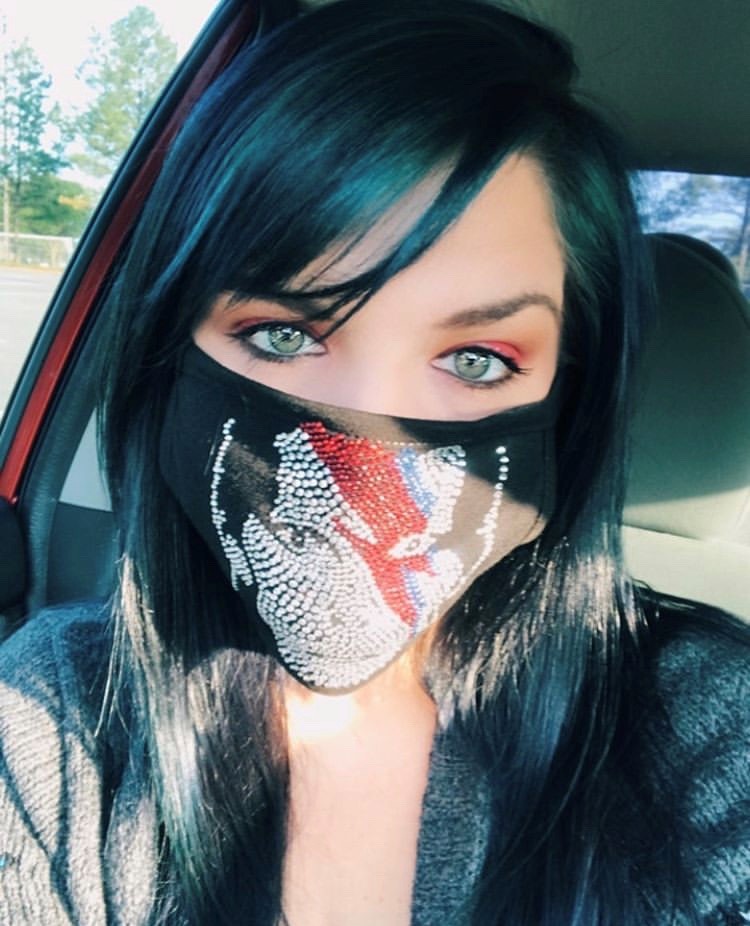 2nd Place
Stefanie Mooris
Operatory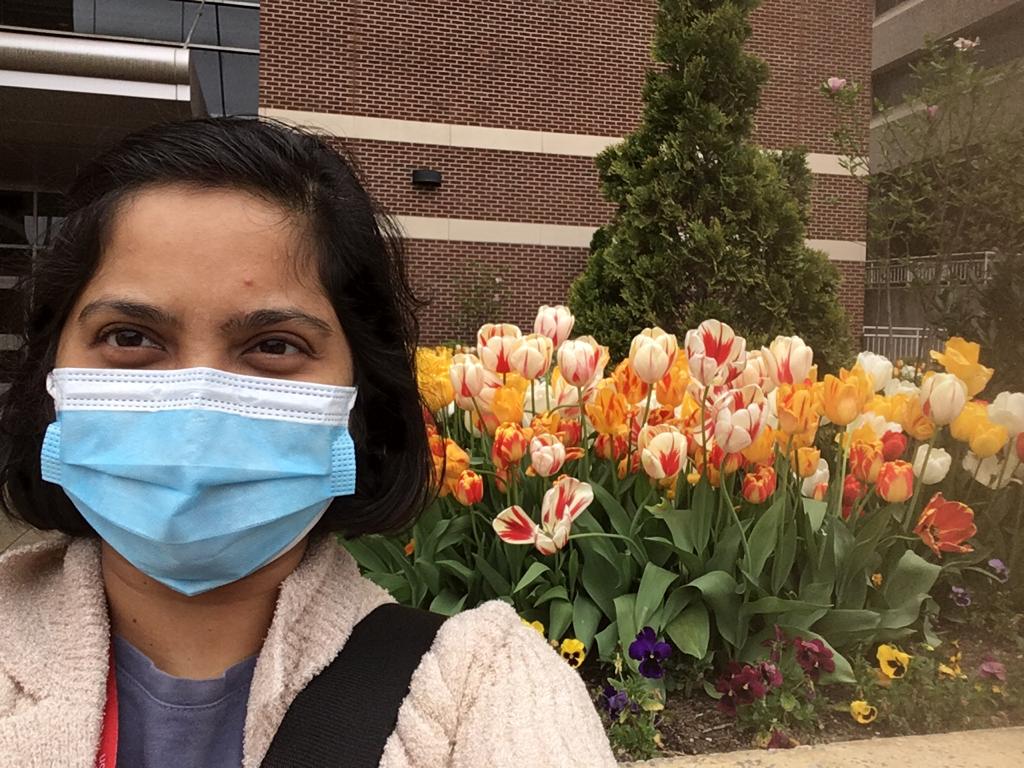 3rd Place (tie)
Purnima Singh
Pharmacology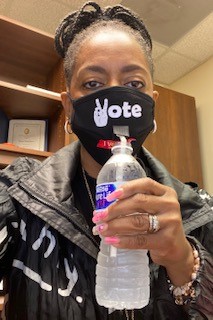 3rd Place (tie)
Twanna Young-Moore
Occupational Therapy
Thank You to our Health Heroes
---
Members of the Women's Resource Group, along with other UTHSC staff and even some family members, donated $1200 worth of baked goods and other treats to several of our Mid-South hospitals on May 7, 2020 to show the front line how much we appreciate all of their efforts during the COVID-19 pandemic.
Dress for Success Virtual Power Walk
---
The Women's Resource Group at the University of Tennessee Health Science Center teamed up with Dress for Success Memphis to host a Virtual Power Walk on Saturday, July 18. Participants all over the city engaged in running, walking, jogging, jumping, biking, rollerblading, etc., at a location of their choice.
The distance was optional. UTHSC sponsored 37 employees who participated in the event, which was also a fundraiser. Donations were given online through the UTHSC team page or directly to Dress for Success. UTHSC raised a total of $3,739 and ranked fifth overall in team fundraising.
Cocoa and Conversation
---
The Women's Resource Group gathered to enjoy a cozy, relaxing atmosphere of fellowship and connecting with each other over hot drinks, afternoon treats, good conversation, and a little competition!
Recipe Swap 2019
---
This is our favorite annual WRG event! UTHSC employees bring their favorite Thanksgiving dish, share the recipe, and donate at least $5 to grab a plate of all the delicious homemade food. This year over $500 in donations were raised for the Department of Children's Services.
2019
August 2019: Professional Development Workshop with Sonja Mustiful, author of Aim High, Ask Why
2018
November 2018: Recipe Swap
May 2018: Empowerment Through Creativity
March 2018: Women's History Month Jeopardy Game (event with OED)
March 2018: Nevertheless, She Persisted: Honoring Women Who Fight All Forms of Discrimination Against Women (event with OED)
2017
November 2017: Recipe Swap
October 2017: Capitalize on Networking Opportunities: How to Build Valuable Workplace Relationships
August 2017: Inaugural Meet and Greet