PGY-5
---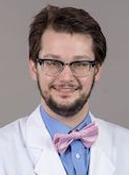 Connor Gatewood, MD
Dr. Gatewood is originally from Jonesboro, AR where he attended Arkansas State University and earned a BS in Chemistry. While there he met his wife, Whitney. They then moved to Memphis where he attended medical school at UTHSC, and she attended Christian Brothers University for PA studies. Connor and his wife are both excited for the opportunity to remain in the city that has become their home. In his free time, he enjoys watching films and tv with his wife, reading novels, studying history, playing guitar and wrangling their four small dogs.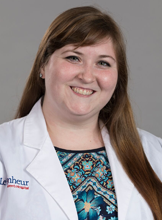 Samantha Parkhurst, MD
Dr. Parkhurst was born and raised in Indianapolis, IN. She graduated from the University of Southern Indiana with a BS in Biology with a minor in Psychology. In Samantha's free time she enjoys playing games, reading, watching movies, spending time with friends and family. She is very excited to move to Memphis and become part of the UTHSC/Le Bonheur family!
PGY-4
---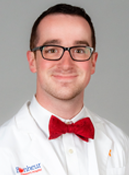 Addison Durham, DO

Dr. Durham was born in Nashville and grew up in the suburbs of Smyrna, TN. He attended East Tennessee State University in Johnson City, TN for undergrad where he received this degree in Health Sciences. After graduating, he preceded to medical school at Kansas City University of Medicine and Biosciences. In his spare time, he enjoys hiking, biking, reading, and traveling to new places. Addison is incredibly excited to continue his training in Memphis.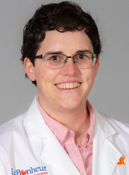 Lindsay Wise, MD
Dr. Wise was born in Florida, but spent most of her childhood in Tennessee. She completed a BS in Music Performance and MMu in Orchestral Conducting at Austin Peay State University prior to attending medical school at UTHSC. In her spare time, she and her husband, Caleb, enjoy taking their toddler to Shelby Farms, the Memphis Zoo, museums, and the Memphis Botanic Garden. She hopes to explore all the US National Parks with her beautiful family in the coming years. Lindsay is beyond thrilled to continue her medical training in Memphis, following in the footsteps of her amazing late mother, Dr. Sharon Snapp.
PGY-3
---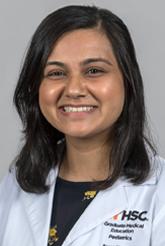 Sapna Shah, MD

Dr. Shah was born and raised in Wichita, Kansas. She attended Case Western Reserve University for undergrad where she received a BA in Biology with a minor in Spanish and Chemistry. She then returned home for medical school at University of Kansas School of Medicine – Wichita. In her spare time, she enjoys traveling, trying new restaurants, baking, yoga, and spending time with friends and family. Sapna is very excited to join the peds team at UTHSC and begin her new adventure in Memphis!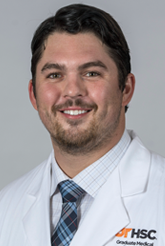 Winston Wolters, MD
Dr. Wolters was born in Memphis and raised in Germantown, Tennessee. He attended Ole Miss where he received his BA in Biology. He attended medical school at The University of Mississippi Medical Center in Jackson, Mississippi. In his free time, Winston enjoys spending time with his wife and two dogs, intramural sports, landscaping, and watching movies.