Clinical Neurophysiology Facilities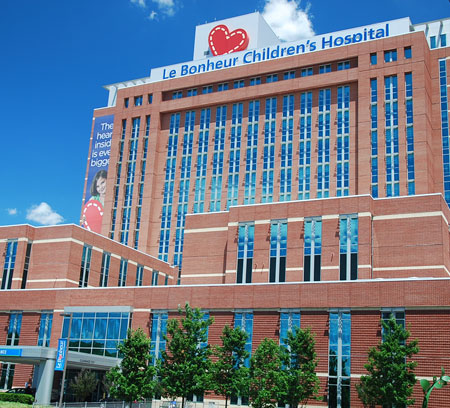 Le Bonheur Children's Hospital
848 Adams Ave
Memphis, TN 38103
901.287.5437

Established in 1952, Le Bonheur Children's Hospital is an integral part of the Methodist Le Bonheur Healthcare system and a teaching affiliate for the University of Tennessee Health Science Center. A new $340-million hospital building was built in December 2010 to accommodate the over 100,000 patients seen each year.
Named one of the nation's "Best Children's Hospitals" by U.S. News & World Report for eight consecutive years, Le Bonheur is the only Level 1 pediatric trauma center in the Mid-South. Its neonatal intensive care unit (NICU) provides the highest level of care for the region's critically ill newborns. Le Bonheur has received many accolades of excellence over the years including: Top Children's Hospital in 2017 by the Leapfrog group for its safe patient care, Magnet status - one of only 7 percent of hospitals in the U.S. to have earned this honor for quality nursing care by the American Nurses Credentialing Center (ANCC), and a three-star rating (the highest) by The Society of Thoracic Surgeons for its Heart Institute.
The Clinical Neurophysiology fellow assists with nerve conduction tests, performs EMGs, reads EEGs and evoked responses, presents interpretations to attendings, dictate the reports. The fellows review biopsies at the Wesley Neuromuscular Lab.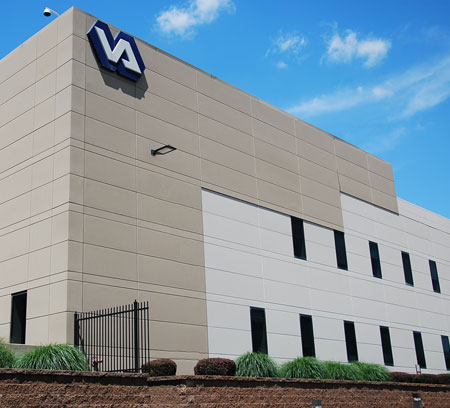 Memphis VA Medical Center
1030 Jefferson Avenue
Memphis, TN 38104
901.523.8990

Founded in 1922, the Memphis VA Medical Center (VAMC) is affiliated with the University of Tennessee Health Science Center and is one of UTHSC's primary adult teaching hospitals. It offers quality healthcare for the changing medical, surgical, and quality of life needs of the Mid-South men and women who so proudly served our nation.
For the 196,000 veterans from 53 counties in western Tennessee, northern Mississippi, and northwest Arkansas, the VAMC offers a variety of services for both physical and mental health needs. New programs include those for traumatic brain injuries, post-traumatic stress disorder (PTSD), and suicide prevention.
The Clinical Neurophysiology fellow assists in performing nerve conduction tests, performs EMG and dictates the report. The fellow reviews multiple sleep latencies and reads EEG records and interprets the results. Interprets sleep recordings and scores multiple sleep latency tests.